Anniversary celebrations for Macclesfield hypnotherapy business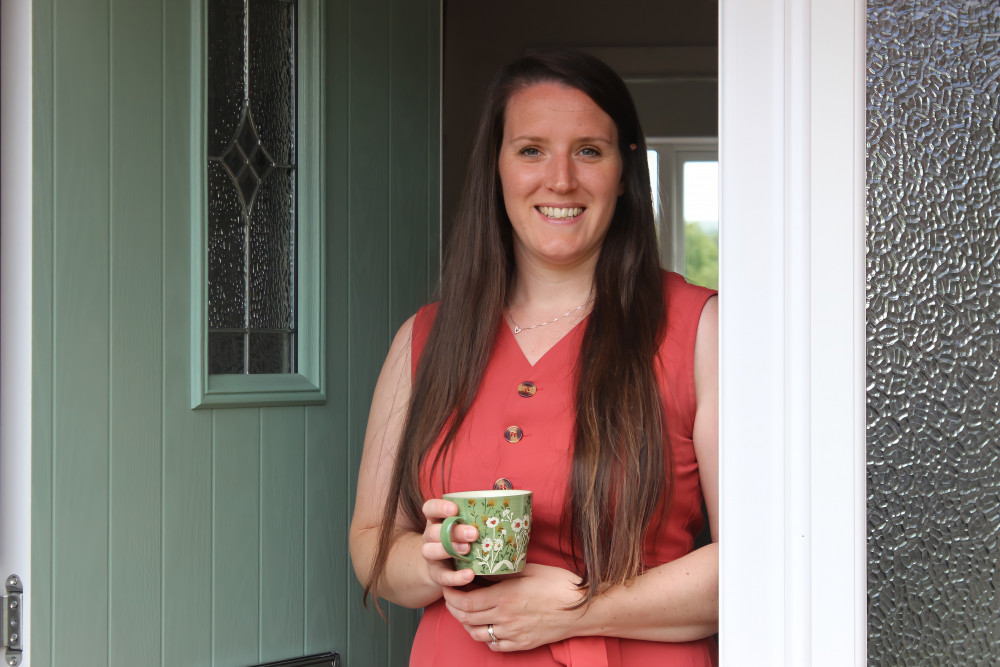 Alison Ralph is a qualified hypnotherapist and counsellor based in South Macclesfield. (Image - Alexander Greensmith / Macclesfield Nub News)
A Macclesfield hypnotherapist is double-celebrating in 2022, as she has just marked the four year anniversary of her practice, and has also just become a qualified counsellor.
Alison Ralph, who has a practice near Macclesfield FC, had never heard of hypnotherapy until she fell in love with it on a course in 2016.
The Macclesfield mum helps Macclesfield residents deal with problems like stress through hypnotherapy, and is also a qualified hypno-gastric band therapist.
"I used to be a primary school teacher in Poynton for eight years, I enjoyed working with children," she said.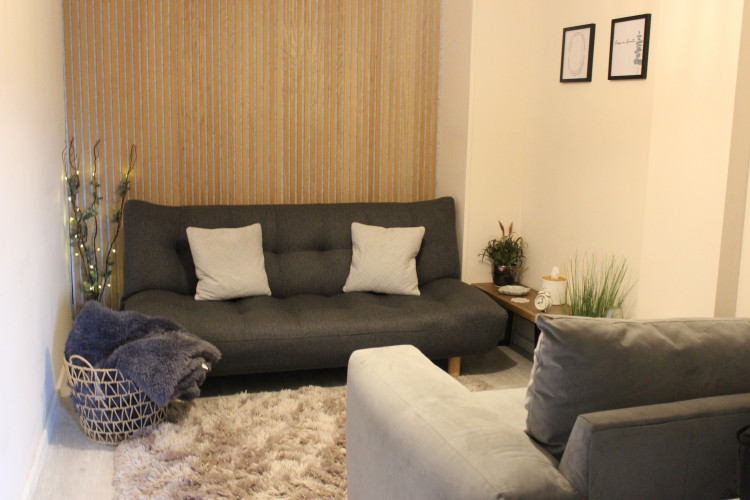 Alison's newly-furnished studio is a warm and welcoming environment for people to feel comfortable in. (Image - Alexander Greensmith / Macclesfield Nub News)
"But I clicked especially well with children that needed that extra one-to-one support in terms of wellbeing. Children would open up to me about things that they've may not have opened up to other people about before. And so I decided to do a counselling course, as I enjoyed helping in that different kind of way.
"It was there when I found out about hypnotherapy and decided to quit my job and learn that. So I set up my practice, and as hypnotherapy and counselling are very similar, I became qualified in that as well."
The Hypnotherapy Society's claims there are just 2,000 hypnotherapists in the UK, with Alison being one of them.
Hypnotherapy works with the subconscious thinking. It works with relaxation because when people are in a relaxed state, people's brainwaves are working at a slower rate. And when working at that slower rate, subconscious activities happen.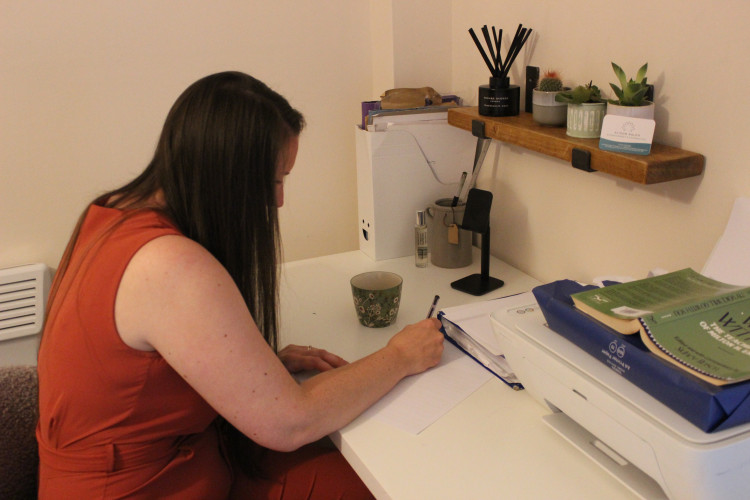 "When we are falling asleep at night, as we drift off, our brain when it gets to the subconscious activity, Alison explained.
"The brain starts to file away memories from short term to long term. It starts to challenge itself and work out those challenges. That is why when you are lying in bed at night, you might suddenly remember something you wanted to remember earlier in the day because your brain has got that space to do it.
"So with hypnosis, I guide people into a relaxed state, and when they are in that relaxed state, I then make suggestions to their subconscious, and it is a way of getting them to change behaviours. Just like the filing process like when you are asleep.
"For example, one of the biggest areas I work with is weight loss. So somebody might come to me to lose weight, and their behaviours towards food have been going on for many years, set in the subconscious part of our brain.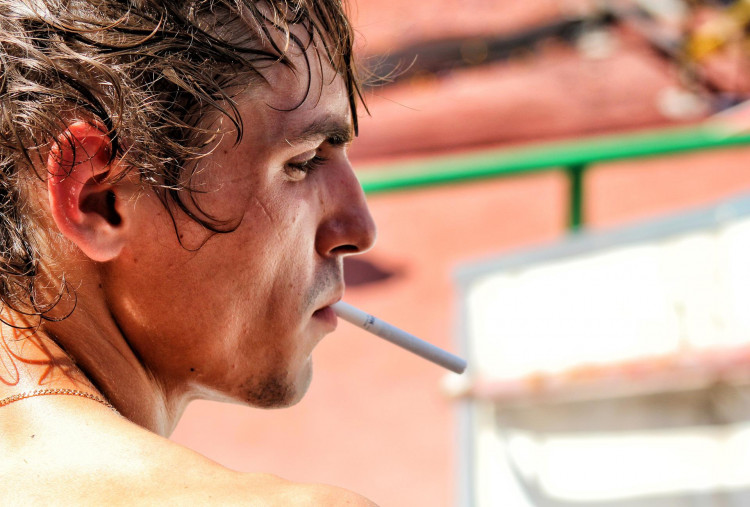 Alison helps with problems such as quitting smoking tobacco. (Image - Pixaby / klimkin / bit.ly/3t4b9Ei)
"So with hypnosis, we get them into a relaxed state and start suggesting to their subconscious to get them to behave in a different way.
"With hypnotherapy I always do conscious activities as well, because I think both of those together give the best outcome.
"People think hypnotherapy is like a magic wand, but it is not, so people do have to make an effort at home as well."
Alison was born in Macclesfield, her mum and dad were from as well. She was raised in Ivymeade, and brought up to be a Macc Town fan. The All Hallows pupil came back to our town after university.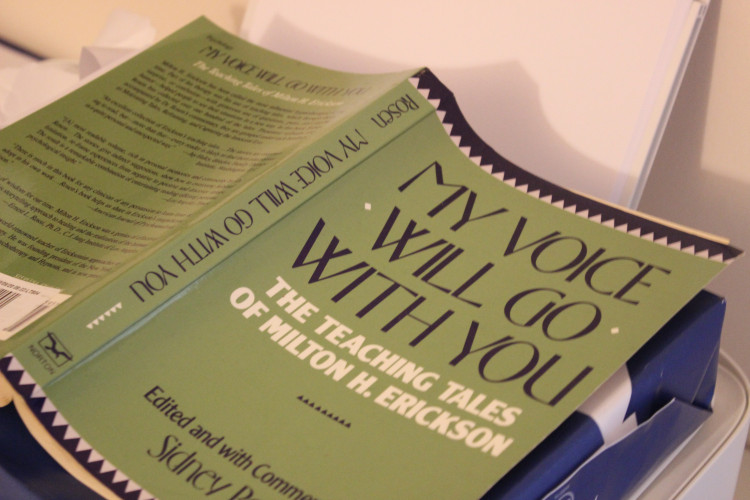 "The counselling side of my business is a little bit different, as counselling is all conscious," she added.
"I provide a space for people to talk where they feel trusted, they are being understood, and they feel safe that somebody listens to them.
"In counselling you help people realise what is going on for them. And how they can make changes.
"So it might be that I need to challenge their thinking a little bit. But I don't do that in a way like I am interrogating them, I do it in a way where I listen and reflect.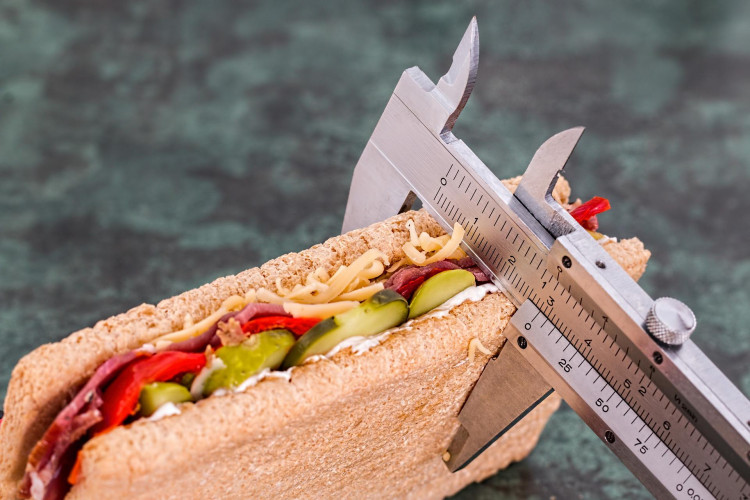 Weightloss is the most common topic Alison helps with. (Image - Steve Buissinne)
"A lot of people think when they come to counselling that the counsellor is giving them advice but that is not how it is. It is them realising what is going on for them, how they're acting, and if they'll want to change and the changes they could make."
"Counselling helps people put their thoughts in order. I see people for issues such as bereavement, divorce or separating from somebody."
The demographics of Alison's clients are more female than male clients, with an age range from 17 to 95. However, she would like to qualify to help children in the future as well, as a nod to how she originally found her calling.
"With hypnotherapy, the main areas I work with are weightloss, stopping smoking, anxiety, and phobias," she recalled.
"A new one is confidence. Whether that is in social situations or the workplace is one that has come up a lot recently, which I imagine is linked to COVID as a lot of people have been indoors.
"When lockdown finished, a lot of people came to me who wanted to quit cigarettes, as when they were at home, they smoked more and more as they had nothing else to do.
"There is a little bit of a fear of hypnotherapy from stage hypnosis [what we see magicians do in films], but they are completely separate things. I am not in complete control of the patient, and I won't ask them to do things.
"I talk them into a relaxed state, and if they ever want to talk them out of that relaxed state they can do. And they can't reveal something they don't want to reveal.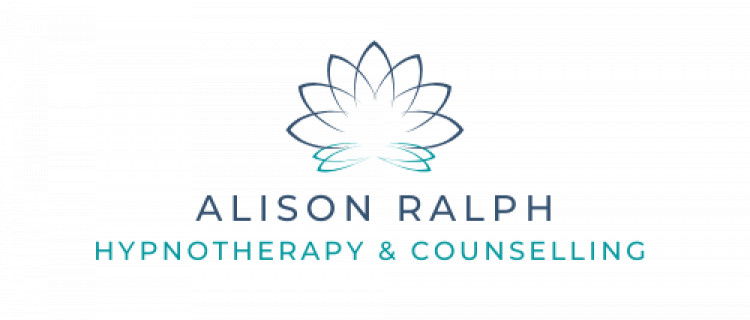 She has over 700 followers on Facebook.
"I love living and working in Macclesfield, I love it for the community feel. I've always been on a mission to be the go-to hypnotherapist that people known in Macclesfield. So I help other independents out as well.
"I write a blog for a hairdressers called Quirkydo in Macclesfield [of Broken Cross], and I also have a wellbeing box business with a mum from my children's school in Macclesfield, that is promoted on my website. It is nice to have that connection with everybody."
As well as solo sessions in her South Macclesfield studio, she can even go into businesses and do group sessions. She also still offers online sessions via a subscription package.
"My new therapy room is really calm, and a lovely place to be," she concluded.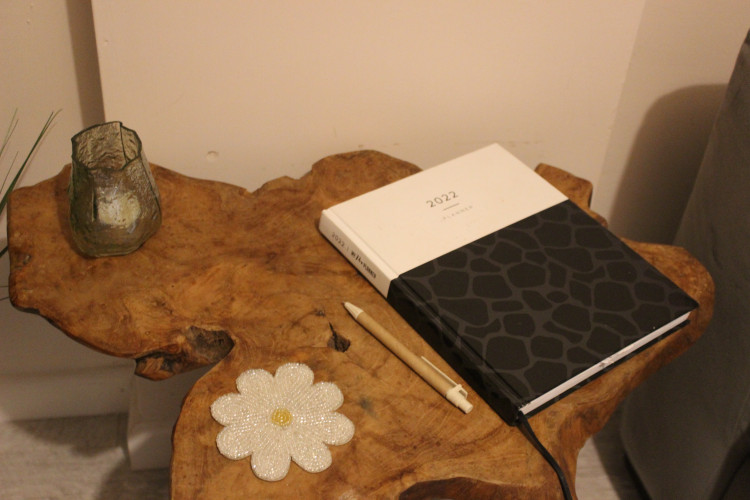 Alison renovated her new therapy room earlier this year. (Image - Alexander Greensmith / Macclesfield Nub News)
"Everybody compliments the smell and sometimes I will just sit in here and relax myself."
You can book an appointment with Alison on 07719032346.
You can find more about her work on her website.
She also has 1000 followers on Instagram.
Got a business to promote in Macclesfield? Advertise it for FREE on our Local List.
Macclesfield: Have you signed up for our FREE Friday weekly newsletter? It contains each week's top five Macclesfield news stories, and one EXCLUSIVE article?
1400 of you have signed up already. Simply enter your email address on this link.
Free from pop-up ads, or unwanted surveys, Macclesfield Nub News is a quality online newspaper for Macclesfield and the surrounding area.