Footlights Macclesfield
Footlights Macclesfield is based at All Hallows on Brooklands Avenue in Macclesfield, SK11 8LB.
---
By Footlights Macclesfield
Posted: Wednesday, 31st August 2022 3:23 pm
---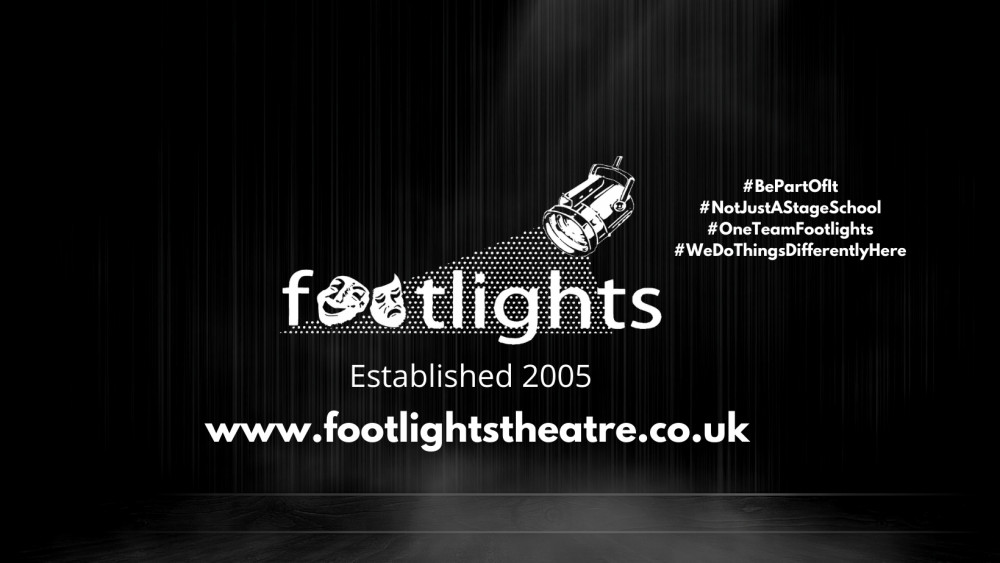 Footlights Macclesfield is based at All Hallows on Brooklands Avenue in Macclesfield, SK11 8LB.
Arts
JOIN CHESHIRE'S LEADING STAGE SCHOOL!
What to expect
During your child's time at Footlights, our tutors will mentor them to help them realise their dreams of becoming a performer, by sharing their professional experiences, as well as facilitating and teaching performance techniques.
Footlights delivers quality performing arts training and our aim is to ensure that each child gets the most out of their experience by building their essential life skills and instilling confidence, whilst having lots of fun and meeting new friends. In addition to core performing arts skills, they will,
Have confidence when socialising and in nursery or school
Be encouraged to talk expressively in a structured, yet exciting forum
Be inspired when taking part in discussions
Be listened to when building skills in decision making
Always be working as part of a team
Their learning will give them the basics and arguably the most important components of the performing arts.
The younger the child is when they take up an activity or interest the better, as in the right environment and with the right teacher they underpin the foundation to their learning and will already have a head-start on their peers.
You will find the Footlights approach friendly and energetic. We pride ourselves on inclusivity and being an encouraging company for your child to thrive in acting, singing and dance. We have superb progression rates from our schools, with the majority of our young students going onto performing arts colleges and drama schools.
Where we are: We're based at All Hallows Catholic College, in Macclesfield (Map here).
Your child is welcome for a free trial at anytime, for more information email [email protected] or call Ella on 07507 742003.
Visit our facebook page @FootligthsMacclesfield or our website for more info