Macclesfield: Space4Autism sleep expert stars in TedTalk
A familiar face from a Macclesfield autism charity has found fame online through a new TedTalk.
Nickie Sutton, who has been a member of the Autism Skills team at Space4Autism for three years, has had a speech published to the global ideas platform TedxTalks.
Her video 'Waking Up to Sleep' has 900 views on the worldwide science, education and design collective's YouTube channel.
She offers her opinions and evolutionary reasons and 'hacks' to get better sleep in our challenging digital age.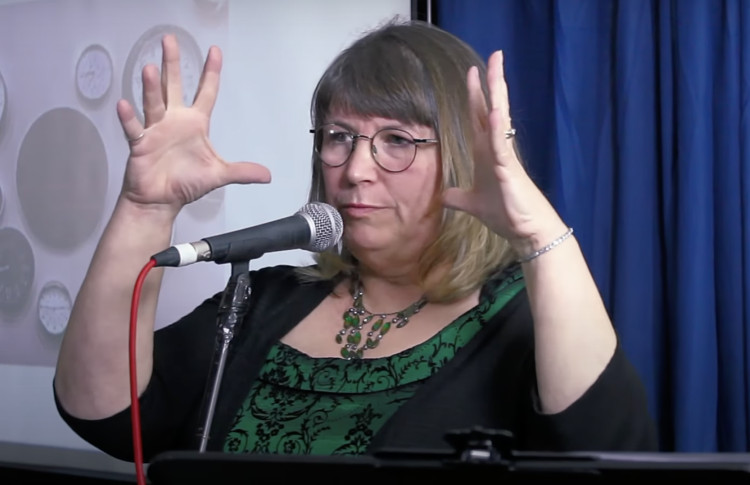 Feeling stressed about sleep? Nickie's short TedTalk could help you out. (Image - TEDxHayfield / TEDx Talks TEDx Talks)
The TedTalk was filmed by Macclesfield Nub News Editor Alexander Greensmith, and shot the nearby High Peak village of Hayfield in association with High Peak Health Clinic.
Nickie is an experienced Sleep Practitioner who helps individuals and families to identify their strengths and develop successful strategies to improve sleep.
She also works nationwide with health, education and charities offering bespoke training programmes for families and professionals.
Speaking independently of the TedTalk, Nickie said: "During the COVID pandemic I helped set up and ran a crisis helpline for Space4Autism, offering support to families and helping signpost them to services if needed."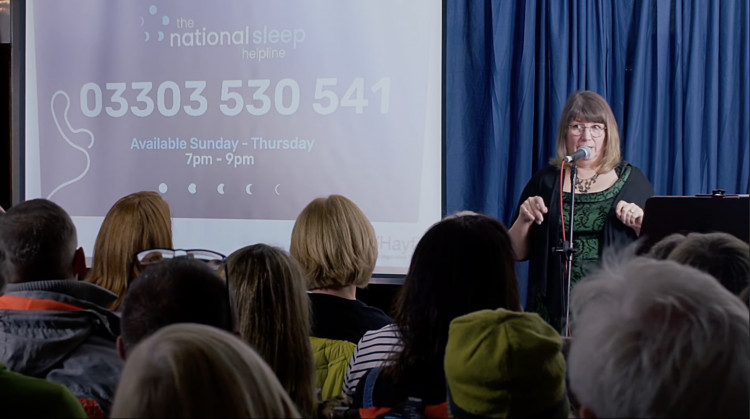 As well as being an advisor to Macclesfield families at Space4Autism, she also has her own initiative called PeakSleep.
"The content of the calls ranged from sleep issues to behaviour, self harm, eating disorders, anxiety, domestic abuse and sexual abuse.
"I have extensive safeguarding experience and work seamlessly alongside any multiagency team.​
"I am currently leading a series of workshops and training on sleep issues, alongside my private consultancy work and welcome the opportunity to work with health / social care colleagues and schools to embed good practice and knowledge on sleep issues and how they impact on every aspect of daily life and education."
Since the TedTalk, Nickie has been commissioned by East Cheshire NHS to run a successful new sleep service for neurodiverse children and young people.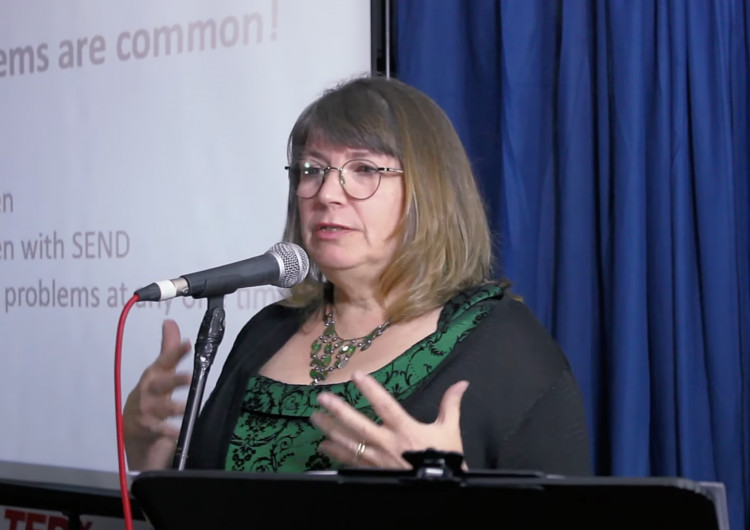 Macclesfield: She joined Mill Lane charity Space4Autism on a part-time basis in July 2019. (Image - Alexander Greensmith / Macclesfield Nub News)
Macclesfield: You can watch to Nickie's 17 minute video at the top of this article.
Learn more about Nickie by clicking here.
Learn more about Space4Autism clicking here.
Got an event to promote in Macclesfield? Advertise it for FREE on our What's On page.
Macclesfield: Have you signed up for our FREE Friday weekly newsletter? It contains each week's top five Macclesfield news stories, and one EXCLUSIVE article?
Simply enter your email address on this link.
Free from pop-up ads, or unwanted surveys, Macclesfield Nub News is a quality online newspaper for our town.