Take a walk down the new Castle Street, read the love letter to Macc and see the first steps in the long-awaited regeneration of Macclesfield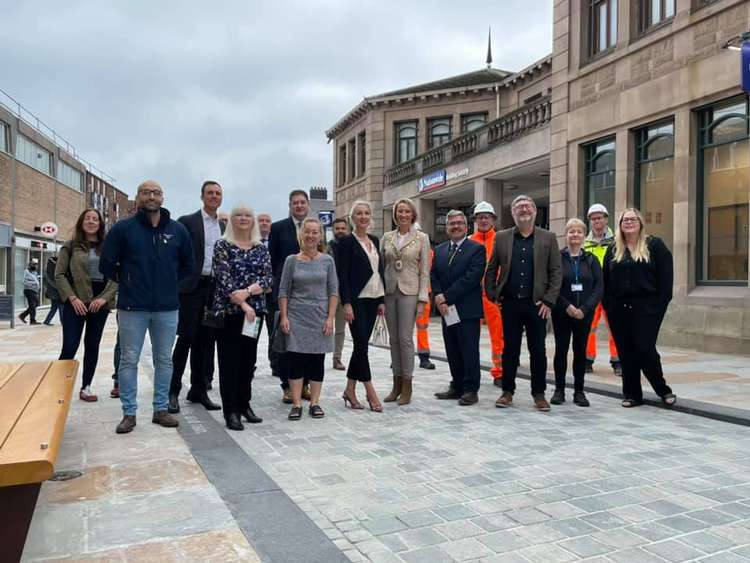 The Cheshire East Mayor with local business leaders, Councillors, Council staff and Jacqui Wood who produced the "A love letter to Macc" poem.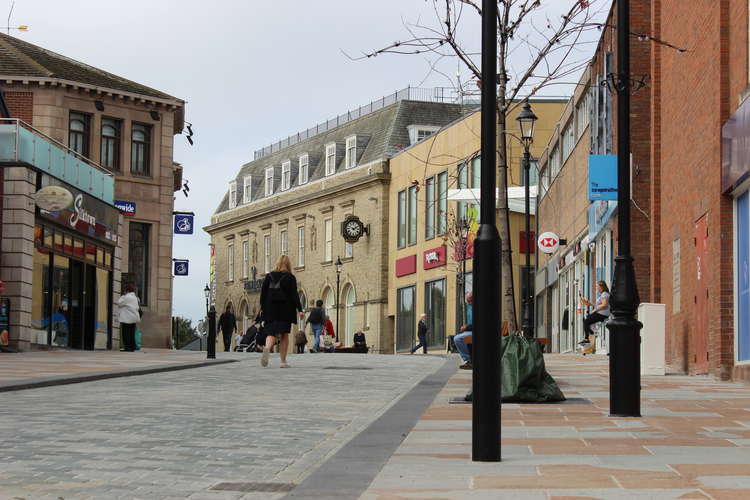 Castle Street glow-up: Macclesfield's renovated street was reopened at 10am on Friday. (Image - Macclesfield Nub News)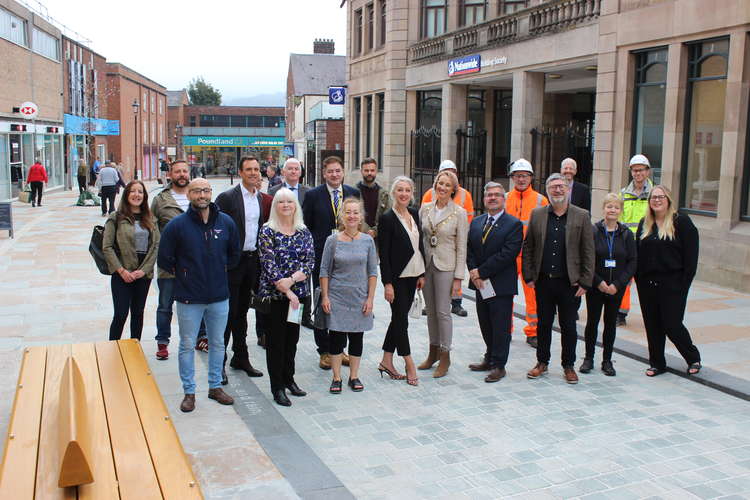 Cllr Ashley Farrall (front left) kindly submitted this opinion piece to Macclesfield Nub News. (Image - Macclesfield Nub News)
For more than three decades our town centre has been neglected and left to decline by previous Conservative-led Council administrations.
They lacked a vision for Macclesfield which resulted in several failed schemes costing millions in consultation fees that never left the consultant's notepad or the architect's drawing board.
This lack of vision has meant that Macclesfield has not been able to adapt and respond to the changing habits of shoppers, sped up by the last decade of austerity cuts, wage stagnation and higher costs of living.
All this has encouraged people to find the cheapest deals online, instead of spending on the high street.
It's only now under Labour-led Town and Cheshire Councils of the past two years that we see a vision and substance for the future of Macclesfield.
A vision developed by input by residents, local businesses, Council regeneration officers and local Councillors through the strategic regeneration framework approved in winter 2019 and continuing to be developed through the town centre regeneration working group.
The vision extends for the whole of the Town Centre, the first step is Castle Street which has cost around one point six million pounds fully funded by Cheshire East Council.
Next, we're looking at Market Place and Chestergate, the public consultation on this ran for six weeks and ended on the 1st of October.
The hope is that the success of Castle Street will provide the business case and support a bid for Government funding to do that bigger scheme, then we can look at the next area.
Castle Street was officially opened on the 8th of October and has already brought in around seven million in private investment, creating more than fifty new jobs and bringing two key buildings that have been left empty for a decade back into use, so it's clear that by any measurement the investment and scheme is a success already but will only get better as time goes on.
Some might criticise the spending when other important issues need looking at such as the state of our roads but this money does not come from the highways maintenance budget, it has come from the capital investment budget allocated five years ago, if not used then it would be lost with nothing to show for it, added to the list of failed schemes under the Conservatives.
This is the start of something good for Macclesfield and can't come soon enough, we need to try something to stop the decline of the high street because we've all seen over the past three decades what happens when you do nothing......and yes, we are looking at where we can build new public toilets too.
Macclesfield: Have you signed up for our Friday weekly newsletter containing each week's top 10 Macclesfield news stories, and one FREE exclusive article?
660 of you have signed up already. Simply enter your email address into the shaded box below.
Free from pop-up ads, or unwanted surveys, Macclesfield Nub News is a quality online newspaper which produces 25-30 stories a week for our town.