Opinion: Macclesfield Labour on 'Council Tax bombshell hidden in budget'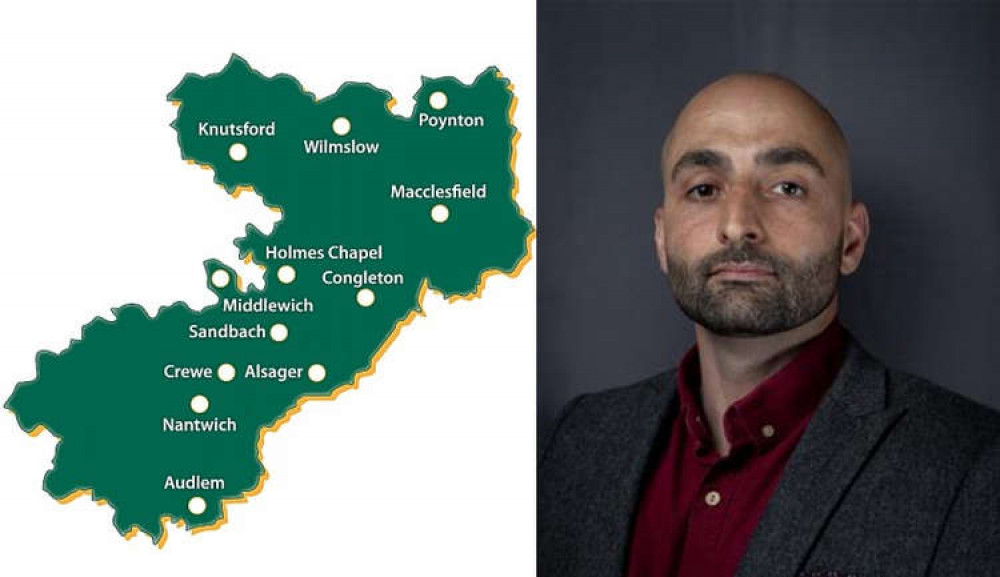 Macclesfield Central councillor Ashley Farrall has condemned tax strategy from Rishi Sunak's budget last week.
OPINION: Just weeks after the Government raised National Insurance contributions for millions of working people across the country, they've now delivered a £5 billion Council Tax bombshell that will cripple households across the country.
Hidden away in the Chancellor's Budget documents is the proposal that there will be a 2% rise in Council tax PLUS an additional 1% rise in the Social Care precept – taking the overall rise to 3%.
With the Cost of Living continuing to rise, the removal of the £20 Universal Credit Uplift and National Insurance increases, families across the U.K. will be plunged into financial hardship.
Across the country, Councils have already been forced to hike Council Tax thanks to the Government's consistent under-funding of Local Government.
In doing so, the Government have passed the bill down to local authorities to get the blame for rising taxes.
In fact, the Government's failure to put forward a coherent and sustainable plan for Social Care, coupled with their decade long cuts to areas such as waste, roads, planning and communities has led to Council tax rises being pushed for, and necessitated, by themselves.
Labour Councillors across the United Kingdom have been fighting to 'Stop the Squeeze', with over 3600 Councillors signing a petition from the Local Government Association's Labour Group and presenting it at Downing Street.
It is unacceptable that families are being hit so hard because of Conservative cuts and tax hikes.
In Cheshire East, we've already been forced to increase Council
tax, because otherwise we wouldn't be able to deliver essential
services. And yet we want to deliver so much more to our
residents. We want first-class services that allow our communities to thrive. Whilst we will do our upmost to deliver the highest quality of services, this is an ongoing struggle due to the Government's ongoing failure to properly fund Councils. The Cheshire East Labour Group calls upon the Government to Stop the Council Tax Squeeze and properly fund Local Government, so that our residents and communities aren't forced into picking up the bill. Councillor Ashley Farrall, member for Macclesfield Central Ward said "The proposed Council Tax increases for a second year demonstrates the "passing of the buck" this government does with the public finances. "They offer tax cuts to the super-rich and big business, paid for by cuts to our Council services funding, for our roads, our social care etc. Leaving Councils with the dilemma and blame of raising Council tax or accepting the cuts. This opinion piece was from the Cheshire East Labour group, which comprises of 25 Labour councillors across our borough. Macclesfield's Labour Councillors include Cllr Liz Brathwaite and Ashley Farrall (Central), Stephen Carter (Hurdsfield), Laura Jeuda and Brian Puddicombe (South), Nick Mannion and Alift Harewood (West and Ivy), Rob Vernon and James Barber (Broken Cross and Upton). You too can submit your opinion piece by clicking the black
'Nub It' button on our homepage
.
Macclesfield: Have you signed up for our Friday weekly newsletter containing each week's top 10 Macclesfield news stories, and one FREE exclusive article?
850 of you have signed up already. And 100,000 people are signed up to a Nub News newsletter across the country. Simply enter your email address into the shaded box below. Free from pop-up ads, or unwanted surveys, Macclesfield Nub News is a quality online newspaper which produces 25-30 stories a week for our town. Please also consider following us on
Twitter
and
Facebook
.