Macclesfield musician to release song celebrating revival of the Silkmen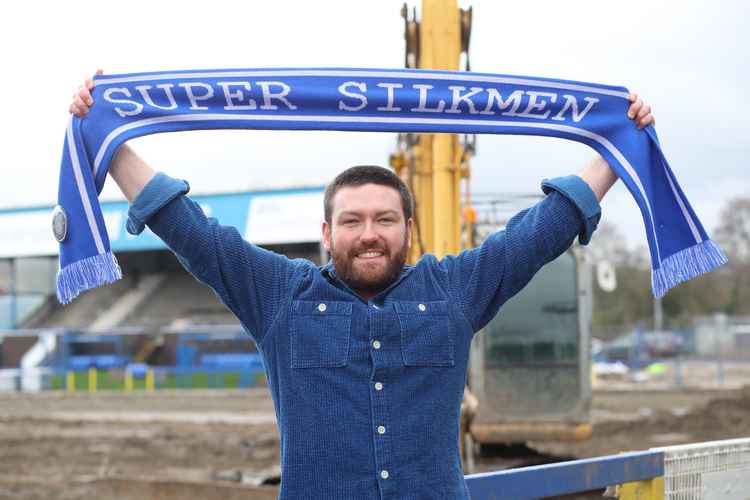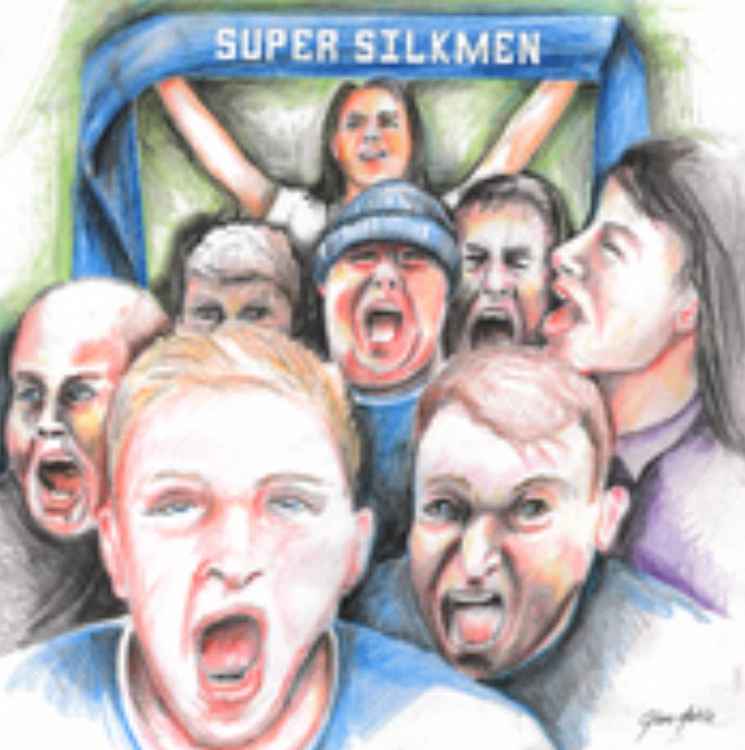 A Macclesfield musician releasing a song originally written to help save the Silkmen but now hopes it can be an anthem for the club going forward.
Greg Jackson got the inspiration to write 'Super Silkmen' when football at Moss Rose was under threat following the court order last year that wound up Macclesfield Town FC.
He said: "I grew up in Macc and have been going to matches with my dad since I was young, so the club has always been there as part of my life. I was even a ball boy back in the day."
During the period when Macclesfield Town was facing oblivion and league relegation, Greg said he was in a "state of despair".
"Like many Macc fans, it was kind of a weird feeling to have your club just not exist anymore," he added.
The musician, who is part of the local music collective, Glass Ankle, decided to pen the song to raise funds for a fan-backed club that was being mooted at the time.
Greg said: "Initially, it was for me, it's kind of a therapeutic thing. I just wrote about what the club meant to me, thinking of match days and yearning to go see them again without knowing if I ever could again.
"I put pen to paper and wrote this song and I found as I was writing it sort of became a call to arms."
After releasing a demo of the song onto a fan group on Facebook, Greg said it "captured the mood" and he decided to officially record and release it to raise funds for any club revival efforts.
However, just weeks later the club was revived as Macclesfield FC (dropping the 'Town') when local businessman Rob Smethurst bought the assets and set in motion plans to bring football back to Moss Rose.
Greg said: "The song was obviously out of date at that point, but I was obviously just happy with the fact the club had been saved."
Following some amendments to the lyrics and help from the Silkmen Supporter's Trust, Greg decided to "crack on" with recording the song and got some fellow fans involved.
Greg has also appealed for fans to take part in the music video with people recording themselves singing and performing to the song.
"There is a lot of optimism around the club now, the complete opposite of when the song was originally written. I've tweaked the words, and instead of 'Save our Silkmen' it's called 'Super Silkmen'," Greg said.
He added: "It comes from a place of pride, and to show this is who we are with our 'against all odds' mentality which seems to have become the club motto lately."
If the song went onto become the club's anthem, Greg described that as an "absolute dream".
'Super Silkmen' is officially released on Friday 12 March. To visit the Glass Ankle Facebook page for updates and teasers, click here.