Introducing Macclesfield's newest cornershop with over 50% local produce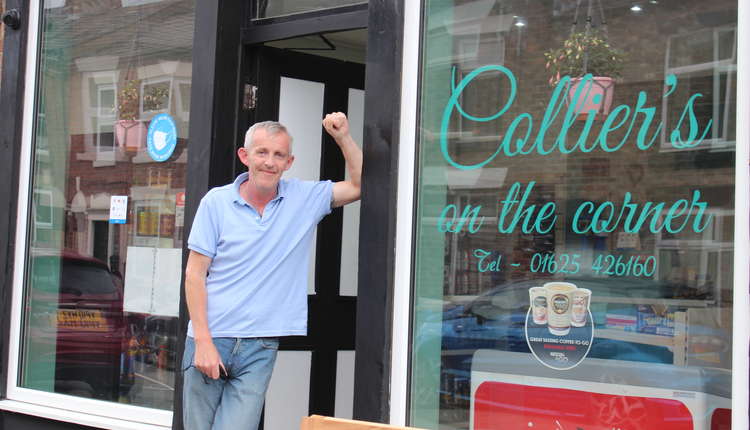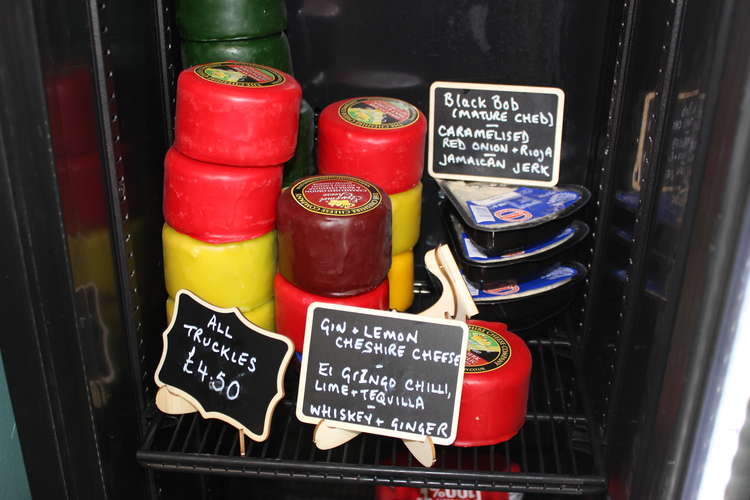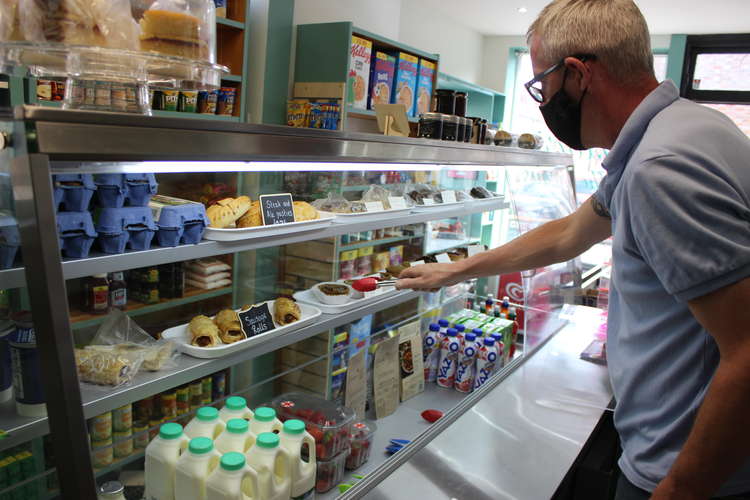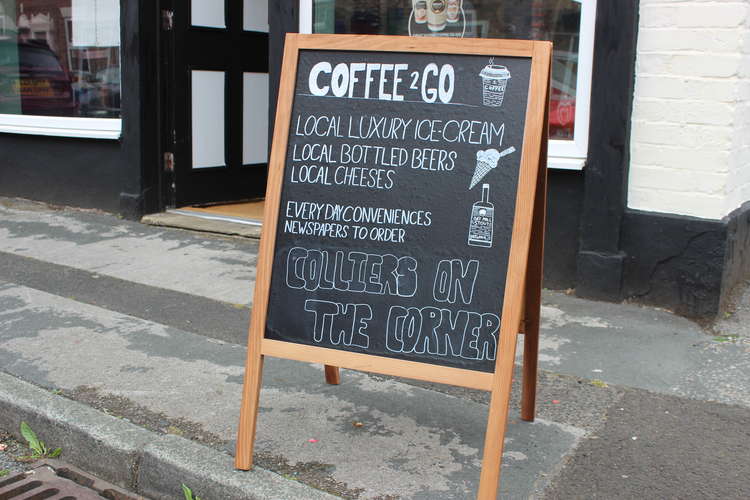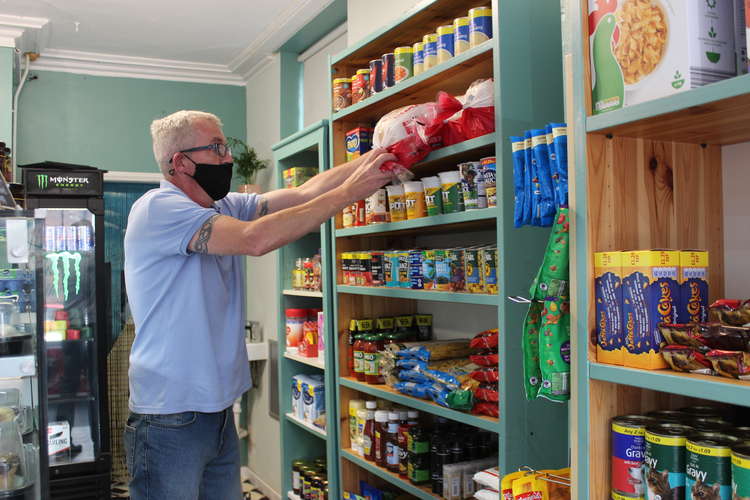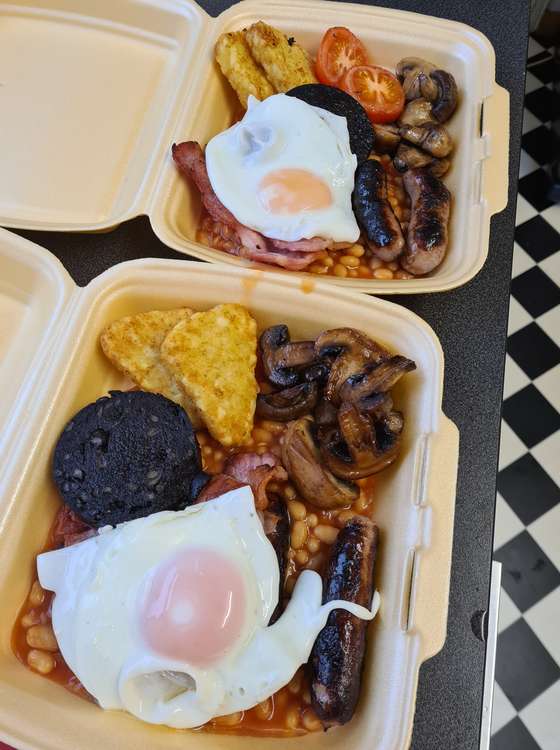 Meet the owner of Macclesfield's latest convenience store, who proudly has over half of his stock being local produce.
Collier's on the Corner has recently opened on Brock Street in Macclesfield, which aims to build a community hub whilst supporting as many local businesses as possible.
The cornershop is owned by Mike Collier, 48, and is in their third month of opening.
Mike has been a local resident in Macclesfield for over 20 years.
The idea for the shop came about after Mike lost his job as a chef during the pandemic, so decided to go into retail as he has always been in customer service roles.
Collier believes that the shop is an opportunity to build a post-pandemic community hub.
His mantra is not about making huge profits; it's about serving the community which is why he has chosen to sell many local products in the shop.
Many products in Collier's are from well-known local suppliers which include meats from N Carter & Co butchers on Castle Street.
Ice cream is from Hopewell Farm in Poynton, and bottled beer from Macclesfield's Storm Brewing.
"The shop stocks 50/50 of branded and local products," Mike said.
"It was absolutely imperative that I had local businesses."
As a knock-on effect from the pandemic, buying local produce has become much more popular and the shop hopes to expand into more areas to source products from.
Collier said that over the next six months he wants to find more small businesses to work with which would benefit everyone.
Shopping locally has very much been the spirit of lockdown for the past 18 months.
Getting to know the local area and people has been important to communities, especially market towns like Macclesfield.
"It's important to me to not only have good working relationships not only with suppliers, but with customers that are coming in," he added.
"Community spirit and knowing people's names is incredibly important to me."
As Collier was previously a chef, he is passionate about encouraging the local community to eat healthy, fresh food and with his wide range of produce he hopes to lead people down a healthy lifestyle path and educate them to cook and enjoy it.
With his 11 Brock Street shop being located on a busy side road near to Tytherington's Beech Lane and West Park, Mike has decided to sell cooked breakfast sandwiches which can be ordered.
His cooked products are a favourite of pasing tradesmen.
Overall, the community response to the shop has been extremely positive.
Collier said: "I'm just having incredible support, and long may it continue."
He hopes that his wide range of fresh food will encourage people into the shop as it relies on a steady footfall.
He added: "I can tell the people of Macclesfield that we are going to strive to offer anybody that comes in the shop with a very friendly, welcoming service.
"It's cliché but nothing is too much, and that's what I want to promote within this place."
Collier's on the Corner is open from 7:00am to 6:00pm daily, with the exception of Sunday, where they are open from 8:00am from 12:00pm.
You can pre-order items and food on 01625 426160.
You can follow them on Facebook via this link.
Collier's on the Corner are listed on our business directory. Promote your Macclesfield business for FREE here.
Macclesfield: Have you signed up for our Friday weekly newsletter containing each week's top 10 Macclesfield news stories, and one FREE exclusive article?
665 of you have signed up already. Simply enter your email address into the shaded box below.
Free from pop-up ads, or unwanted surveys, Macclesfield Nub News is a quality online newspaper which produces 25-30 stories a week for our town.