Macclesfield: What I learned volunteering at 'busiest-ever' Bollington Beer Festival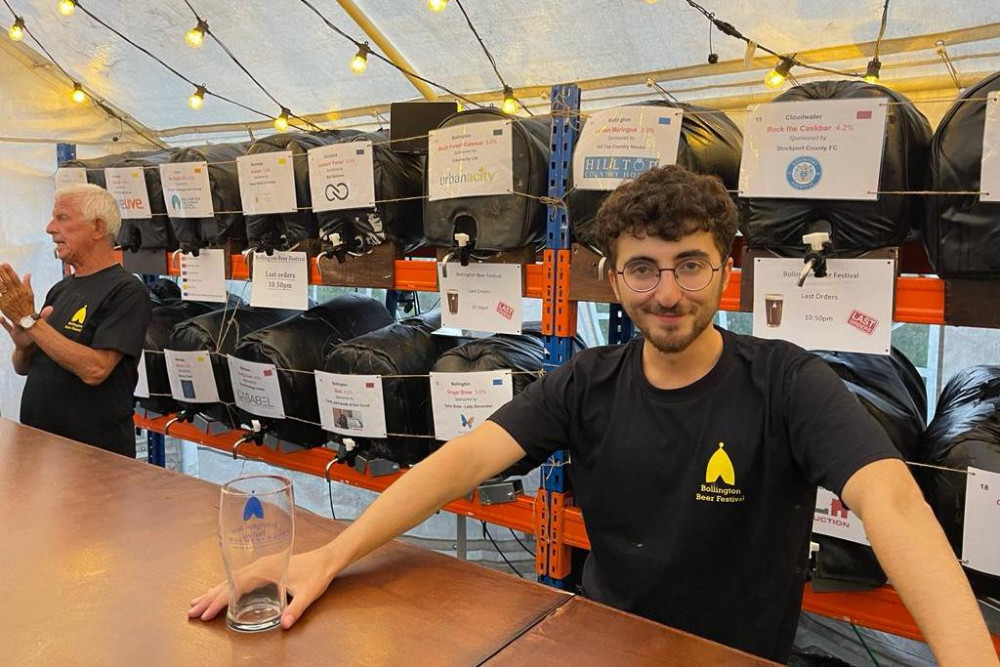 Over 3,000 pints and 400 G&Ts were sold. Early tallies suggest it was a record year, and it was a pleasure to be a part of it. (
At the weekend, myself (Macclesfield Nub News Editor Alexander Greensmith) volunteered at the Bollington Beer Festival. (Two months after I volunteered at the Macclesfield one)
It was a chance to further integrate myself into the area I serve with 15-20 news articles per week, and get to know some of the people that have been reading Nub News, and indeed find some future leads for stories.
But for me, the event became a lot more than that. A realisation that came as soon as the Festival began.
The friendliness, homliness, and camaraderie with everyone at the event made it realise 1. How great of a place Bollington is, and more pressingly 2. The power of community.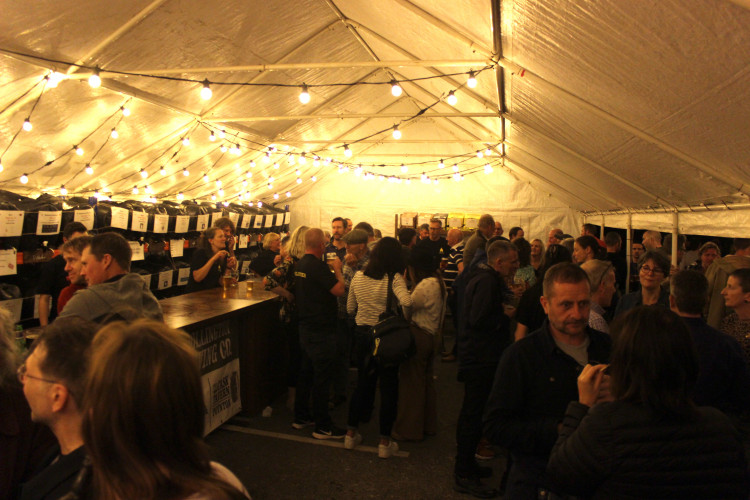 I met some people who said this was their first event since the first lockdown, or at the least, the first time they'd seem some of their neighbours and friends in over two years.
I gawked at the long-list of sponsors, that must have included almost every business in Bollington on the list.
And most personally, I was welcomed like I was a resident, even though I wasn't, and chose to volunteer for slightly selfish self-promotory and networking purposes.
(This included having a few tasters of beer, of which, my favourite was a strawberries and cream dark, which I managed to flog to plenty of punters).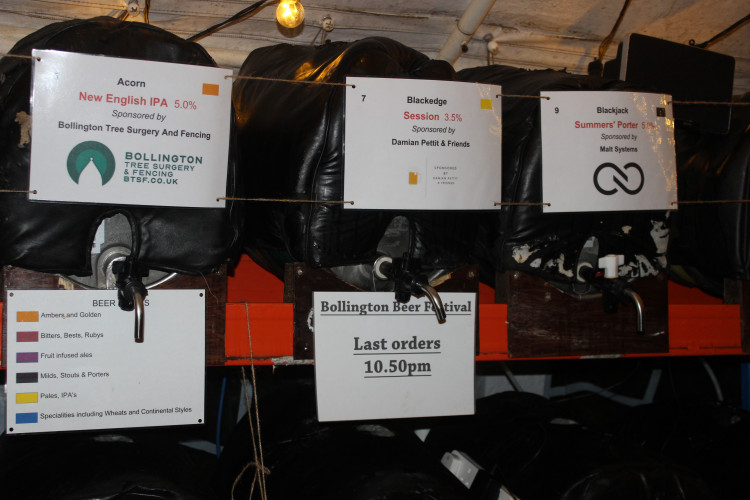 Bollington Beer Festival Volunteer Lead Keith Farman told me on the Friday night it was the 'busiest-ever Festival we've ever had', and that was before the Saturday afternoon and evening sessions!
"The main Bollington Festival in 2024 and the Bollington Arts Centre are the beneficiaries, but I don't know in what proportion or how much each is likely to get," he revealed.
"I do know there were 48 cask ales from 20+ different breweries, plus 20 ciders and perries.
"Also, over 3,000 pints and 400 G&Ts were sold. Early indications are we had a record year, but that will need confirming.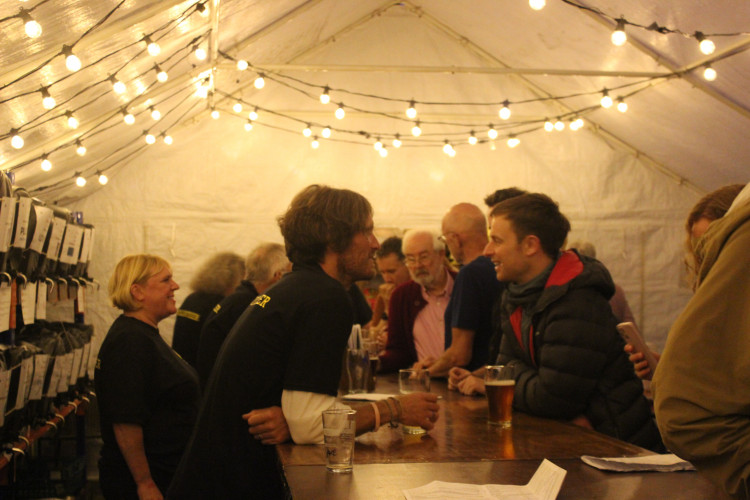 "Provisional dates for next year are 7/8 July 2023. Thank you to everyone for your support."
A special shoutout to the organisers for letting me volunteer, and indeed being very understanding and still grateful for my service despite being 20 minutes late.
While smaller than Macclesfield's Beer Festival, the event had it's own charm, which almost felt like a village-fete, particularly with the local musical talent shining in performance as well.
Regardless of whether I am Macclesfield Nub News Editor, this is an event I'd love to help out at next year, and I can't wait to hear (and report on) how much in total it has raised for charity.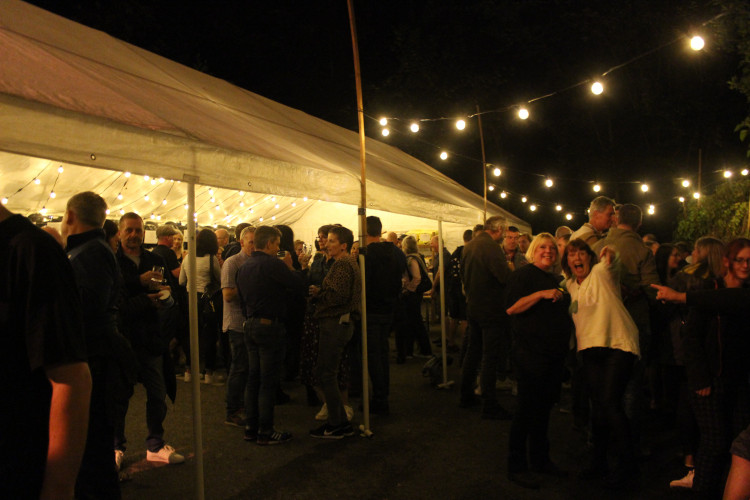 The event was hosted at The Bollington Arts Centre, and is presumed to be (albeit not confirmed) next year.
This year's event was the first since 2019. Previous years have raised a total of £14,000.
Macclesfield: You can find more about the Festival here.
You can also follow Bollington Beer Festival on Facebook.
Got an event to promote in Macclesfield? List it on our What's On section.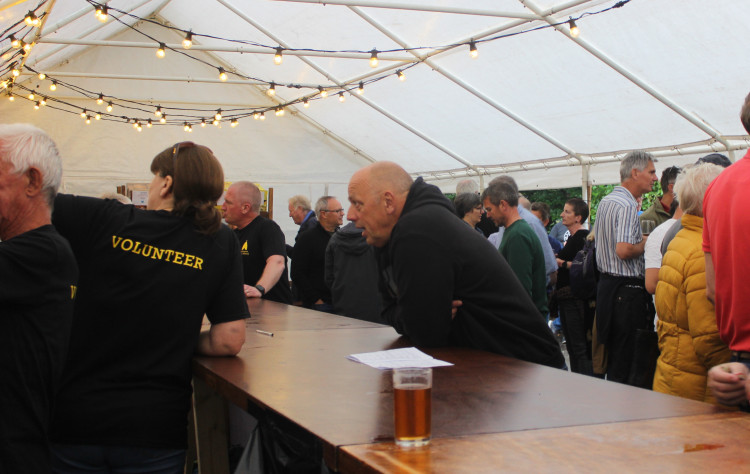 Macclesfield: Have you signed up for our FREE Friday weekly newsletter? It contains each week's top five Macclesfield news stories, and one EXCLUSIVE article?
1400 of you have signed up already. Simply enter your email address on this link.
Free from pop-up ads, or unwanted surveys, Macclesfield Nub News is a quality online newspaper for Macclesfield and the surrounding area.