Macclesfield: Why I volunteered at the Treacle Market: and why you should too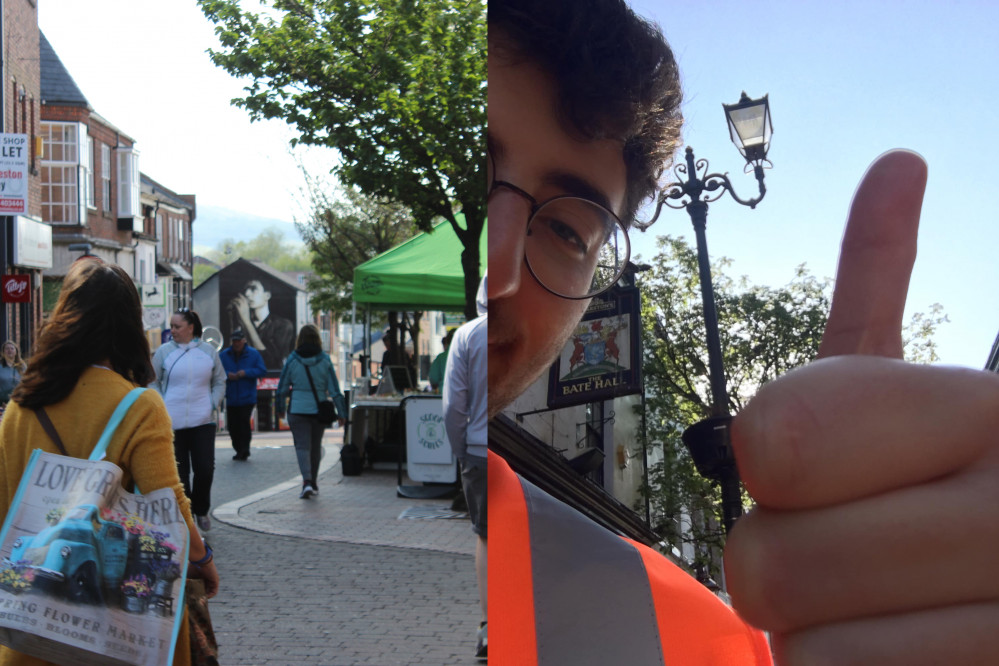 Macclesfield Nub News' Editor Alexander Greensmith volunteered at the Treacle Market yesterday morning.
This article is an opinion piece by Alexander Greensmith - who is the Editor of Macclesfield Nub News.
It has been a year since I first attended the Treacle Market as a journalist, having been as a punter for years before, it allowed me to look at the market through a new dynamic through the lens of the benefits it brings to our town (and my camera).
But now, I have been given even more perspective, as I have just finished my first Treacle Market as a volunteer.
Since it started in 2010, the Treacle Market has had Macclesfield residents give up their time to help marshal the markets.
Whether it is greeting coaches from afar to our town, or making sure vendors vans get down Chestergate safely.
They are some of the unsung heroes of the market, clad in orange hi-viz, friendly, and approachable.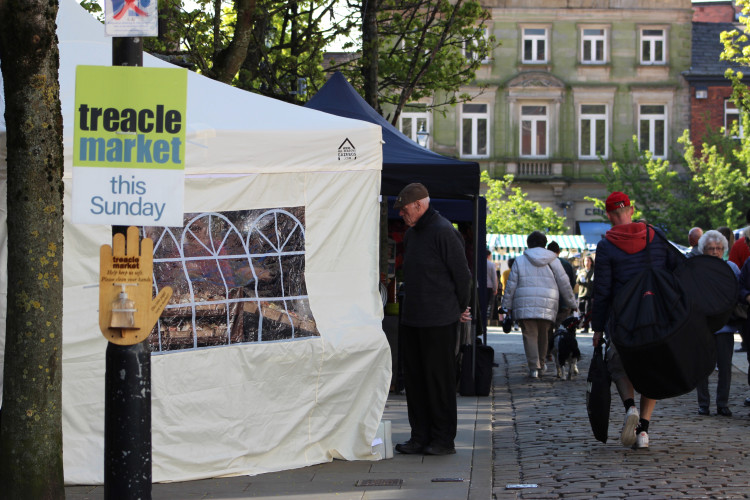 The voluntary shifts are short, but sweet.
Of course, this includes the voluntary Co-Organisers Andy and Becky Thompson, but yesterday's market had five volunteers giving up their time to help our town's artisan market.
And having done it myself - here's why you should too:
I started the day just shy of 7:30, and was assigned the street of Chestergate. Each volunteer is on a Treacle street, and will ensure all Treacle Market sellers empty their vehicles and get them into a carpark before the gates shut.
It seemed like a relatively simple task, and was made sweeter with the beaming spring sun.
So after exchanging pleasantries with vendors, it wasn't long before I was helping out by carrying boxes, or making sure everyone was happy with their pitch. (And getting changes approved if they were not.)
By 8:30, most were set up, so I began to converse with vendors from a Staffordshire-based basket salesmen to handmade furniture wizard from Tideswell. All the vendors were lovely, and spoke glowingly on how Macclesfield is the most profitable market for them.
9am approached and as the gates shut, I did a quick spot of litter picking before the market began and filled up with visitors. I even had time for a coffee and cake.
When the market began, I remained around the Market Place-Chestergate corner, ready to answer any questions, even though the majority were "where's the toilets?".
The visitors I spoke to were a mix of locals and non-locals, which gave me new perspective on how huge the Treacle Market is not just for putting our town on the map, but the wider local economy.
And soon enough, I was done. My two-and-a-half hour voluntary shift was over, and I was ready to enjoy the market as a punter. No voluntary shift lasts for the full day - and even if it did - I wouldn't have minded doing it for the whole day.
I couldn't believe how quickly it went by, and how good I felt after it. The other volunteers I spoke with also found volunteering to be quite cathartic, rewarding and non-exhausting.
Becky and Andy Thompson were very grateful for all volunteers' time, and it is an experience I would do again in a heartbeat. And I was even offered a pie and a pint later in the afternoon (which I did not take as I was driving).
The next Treacle Market will take place on Sunday May 29, and you can register your interest in helping out via Facebook or emailing [email protected]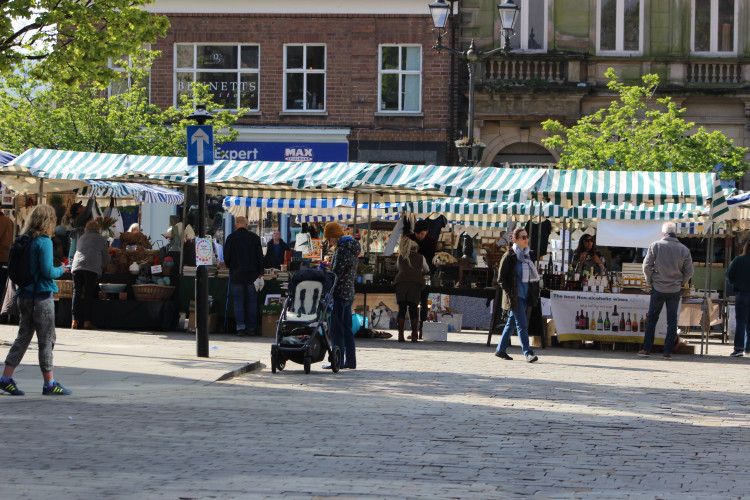 The Treacle Market is on the last Sunday of every month.
Macclesfield: Have you signed up for our FREE Friday weekly newsletter? It contains each week's top 10 Macclesfield news stories, and one EXCLUSIVE article?
1200 of you have signed up already. Simply enter your email address in the shaded box below or on this link.
Free from pop-up ads, or unwanted surveys, Macclesfield Nub News is a quality online newspaper which produces 30-40 stories a week for our town.
You can find us on Facebook and Twitter.
Did you know: you too can write your own opinion pieces for Macclesfield Nub News? Just click the black 'Nub it' button on our homepage.