Macclesfield dance school qualifies for eighth successive World Cup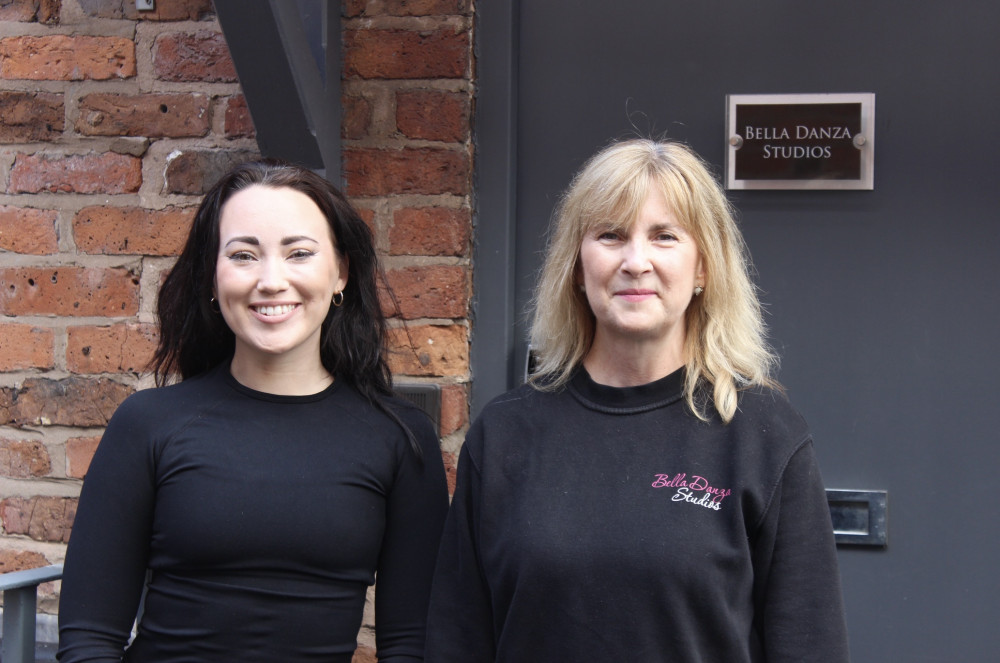 Macclesfield: Aimée (left) specialises with choreography, having once been taught be her mum and Bella Danza founder Michele (right). (Image - Macclesfield Nub News / Alexander Greensmith)
A Macclesfield dance academy will join Team England in the upcoming Dance World Cup 2022.
Bella Danza Studios, situated on Duke's Court, will take multiple teams to the Dance World Cup this summer.
The tournament will take place in San Sebastian of Spain's Basque country, and the English team featuring Macclesfield talent, will complete alongside 51 other countries.
Principal Michele Cheetham and Artistic Director Aimée Cheetham will take 21 young dancers aged between 7-13 to the global contest.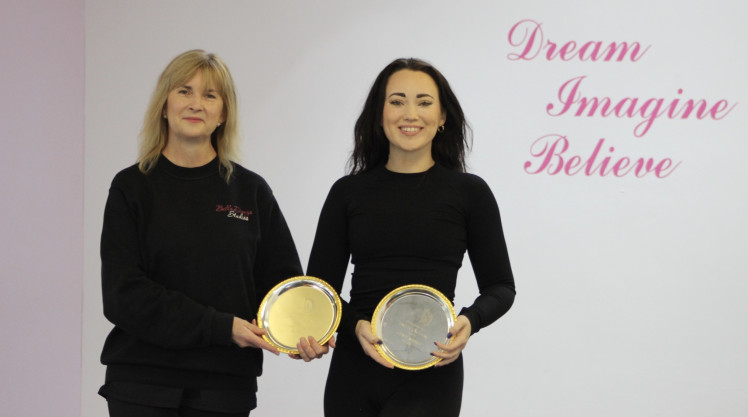 The pair have saw their awards at the Dance World Cup increase year-on-year, and hope to do the same this summer. (Image - Macclesfield Nub News / Alexander Greensmith)
The mother-daughter duo, who have over 40 years experience between them, are excited for the worldwide competition.
"Every year we've put more and more groups and soloists through, but has been our biggest year yet with our qualified dancers across all categories", said Aimée.
"Last year we came back with too many medals to recall", said Michele.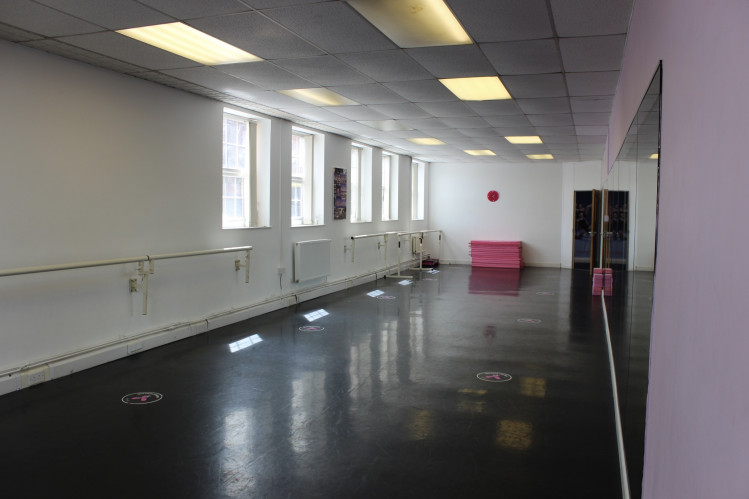 Their Duke's Court / Duke Street site has two dance studios inside. (Image - Macclesfield Nub News / Alexander Greensmith)
"We actually had to do some auditions on video call [during the pandemic], where the mothers filmed the children and edited so the four children so they were in sync. And that actually qualified. But it is great to go to Spain this year for the World Cup."
The four categories that will be performed at the World Cup are ballet, contemporary, jazz and commercial.
A proud mum of one of the students going to the World Cup told Macclesfield Nub News: "All the families of the dancers taking part are incredibly proud of the dedication shown by the dancers."
Bella Danza Studios currently have 120 dancers, of ages two-and-a-half to 18. Girls and boys are welcome.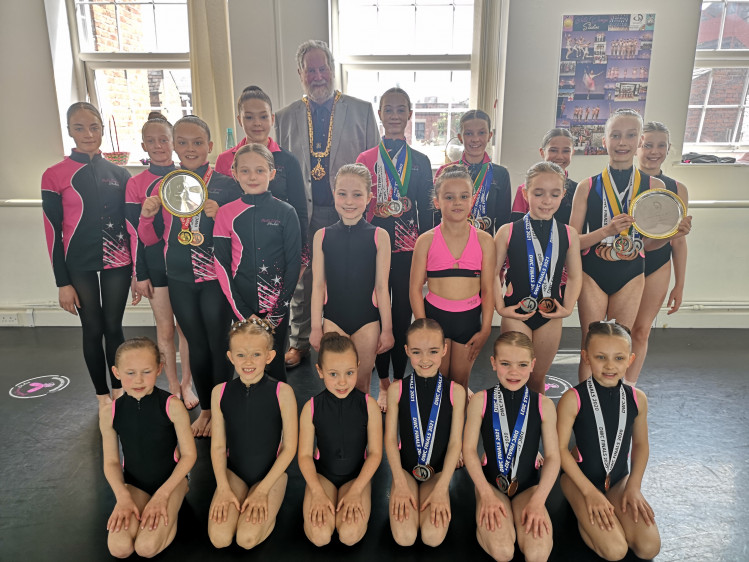 The Mayor of Macclesfield recently visited the dancers, to congratulate them on their qualification. (Image - Macclesfield Town Council / Cllr David Edwardes)
Michelle founded Handforth and Prestbury School of Dance in 1983, before moving her school to Macclesfield with the help of her daughter eight years ago.
"I like being a business in the centre of Macclesfield. We're near to all the shops and restaurants", added Michele.
"Duke's Court is a lovely up-and-coming area, we do get on with all the different businesses, and we have seen it change a lot while we have been here."
"Where we are located, I like being in the hub of it all. It is a small town, with a real community sense. I live in the centre of Macclesfield so I often see our students around town which is really nice", added Aimée.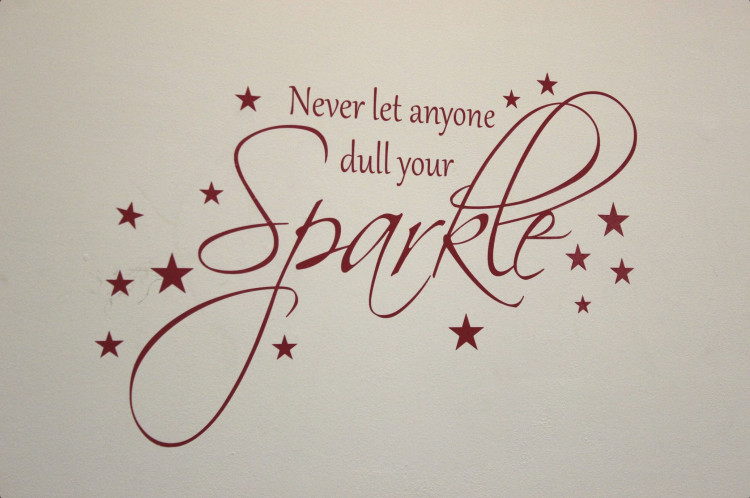 Motivational quotes adorn the walls for this successful Macclesfield dance school (Image - Alexander Greensmith / Macclesfield Nub News)
"I've taught down south, but I enjoyed it more here as didn't have the same community vibe that a small town has."
Bella Danza hold multiple classes per day. Many pupils go on to work within the performing arts industry.
The finals will take place from June 24 to July 2. You can find more information about the contest here.
You can follow Bella Danza on Facebook for more information.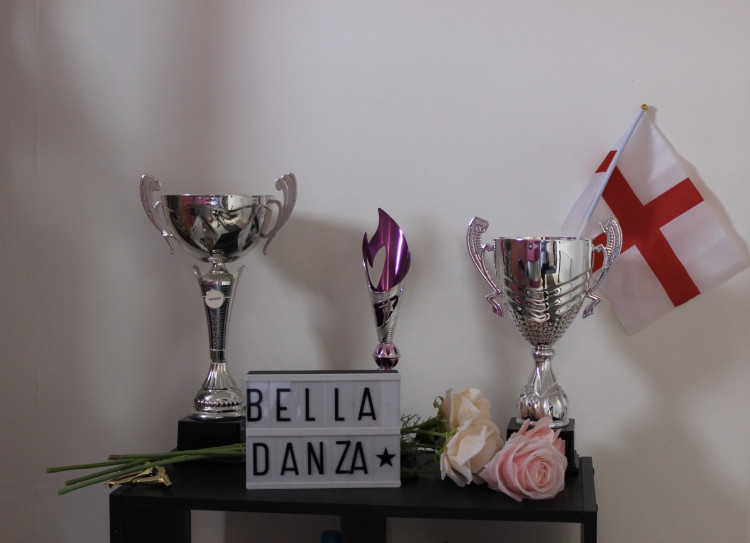 Good luck Bella Danza and Team England! (Image - Alexander Greensmith / Macclesfield Nub News)
Got a business to promote in Macclesfield? Advertise it for FREE on our Local List.
Macclesfield: Have you signed up for our FREE Friday weekly newsletter? It contains each week's top 10 Macclesfield news stories, and one EXCLUSIVE article?
1200 of you have signed up already. Simply enter your email address in the shaded box below or on this link.
Free from pop-up ads, or unwanted surveys, Macclesfield Nub News is a quality online newspaper which produces 15-20 stories a week for our town.