Macclesfield: Reopened East Cheshire Hospice Store in volunteer and stock appeal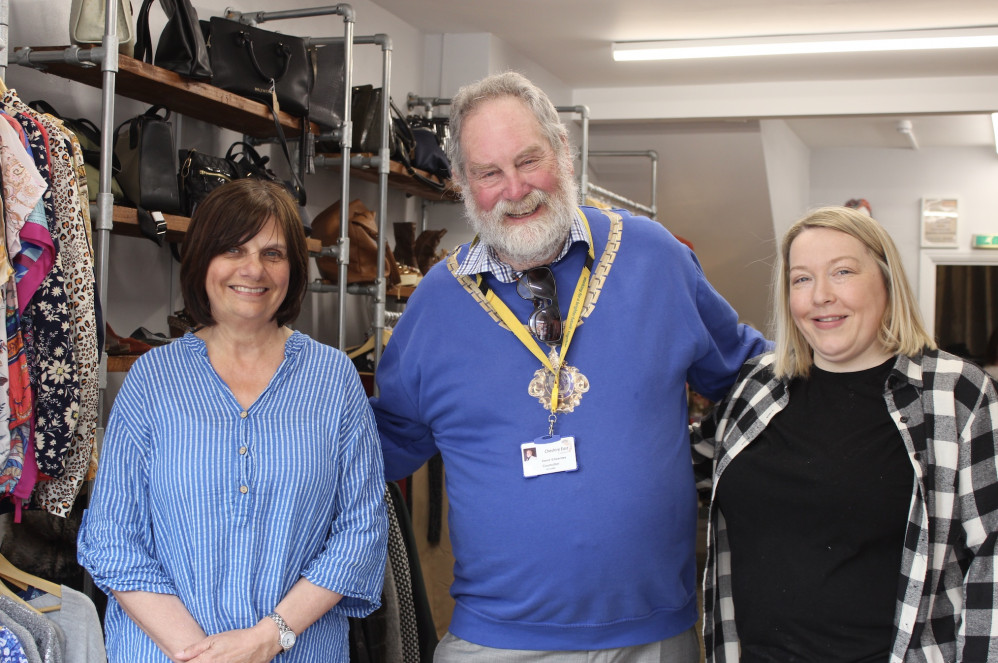 Macclesfield Mayor David Edwardes (centre) with East Cheshire Hospice shop's Louise Delaney and Lindsay McDonald. (Image - Alexander Greensmith / Macclesfield Nub News)
A charity shop on Chestergate has opened for the first time since the eve of the pandemic.
East Cheshire Hospice on 95 Chestergate boasts two floors, tasteful stock and a fresh interior.
The store reopened last weekend, after being announced to do so last month.
Ladies clothes and handbags are the most wanted stock right now, but all items are welcome.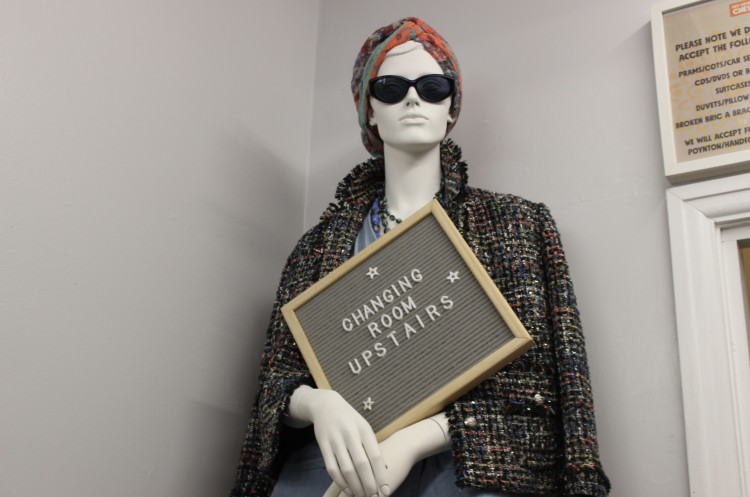 East Cheshire Hospice has been providing care to those affected with life-limiting illnesses for over 35 years. Their charity shops are a vital way of raising funds for their care. (Image - Alexander Greensmith / Macclesfield Nub News)
"The store is similar to our Poynton shop, in so far as when we opened this up again, we didn't want it to look like a charity shop," said Assistant Manager Louise Delaney.
"We needed it to look like a shop where people would want to come in and enjoy shopping. People have said it looks amazing when they first come in."
And indeed, immediately entering the store gives off boutique vibes. From the colourful rail of clothing near the entrance, to the trendy mannequin towards the stairs to the upper floor.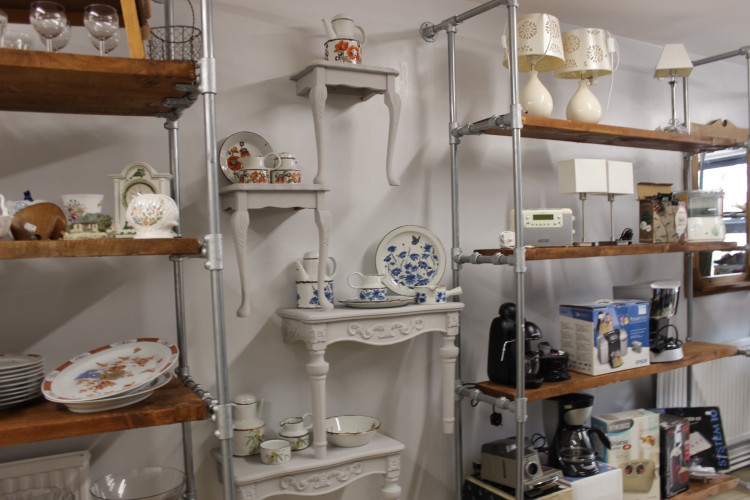 A comical display of floating tables and crockery also capture the eye. (Image - Alexander Greensmith / Macclesfield Nub News)
Mens clothes are also selling better than expected, perhaps boosted by the inviting shopfront and decor.
"Volunteers are wanted for any time, for which we are very grateful", added Louise.
"We don't expect volunteers to work all day. Just a morning or afternoon. Whether it is 9:30 to 1:00, or 1:00 to 4:00pm.
"Van drivers are also wanted to move furniture around Macc. You don't need your own vehicle or a HGV licence. Just a standard driving licence.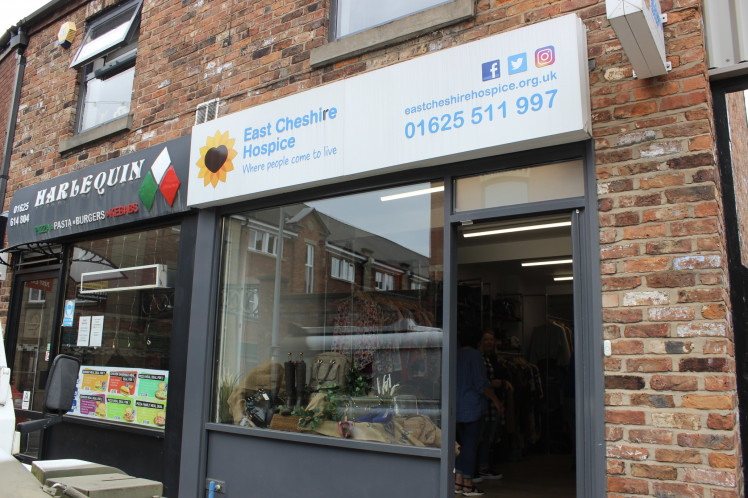 You can also pop into the store or call 01625 511 997 to register your interest in volunteering. (Image - Alexander Greensmith / Macclesfield Nub News)
"Driver's mates are also wanted to help carry the furniture to customers.
"Overall, everyone has been really positive so far, so thank you."
Macclesfield: Please email [email protected] if you are interested in volunteering as a driver, or in the shop.
The shop is open six days per week. 9:30am to 4:30pm Monday to Saturday.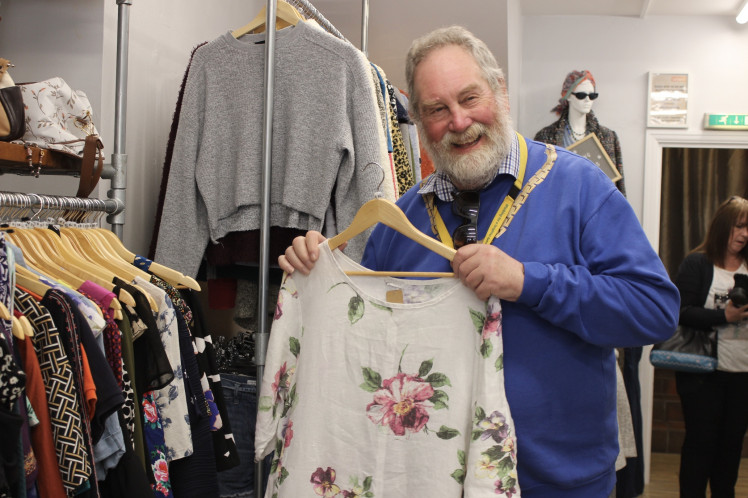 Tytherington resident and Mayor Cllr David Edwardes picks out a dress. (Image - Alexander Greensmith / Macclesfield Nub News)
Other East Cheshire Hospice stores include Poynton, Handforth and one in Macclesfield's Thornton Square.
Elsewhere in East Cheshire Hospice news this week, a man who has fundraised over £100,000 for them through the power of music, was given a lifetime achievement award.
Please click here to read that story.
Got a business to promote in Macclesfield? Advertise it for FREE on our Local List.
Macclesfield: Have you signed up for our FREE Friday weekly newsletter? It contains each week's top 10 Macclesfield news stories, and one EXCLUSIVE article?
1200 of you have signed up already. Simply enter your email address in the shaded box below or on this link.
Free from pop-up ads, or unwanted surveys, Macclesfield Nub News is a quality online newspaper which produces 15-20 stories a week for our town.