New wine bar opens in heart of Macclesfield with Iberian influence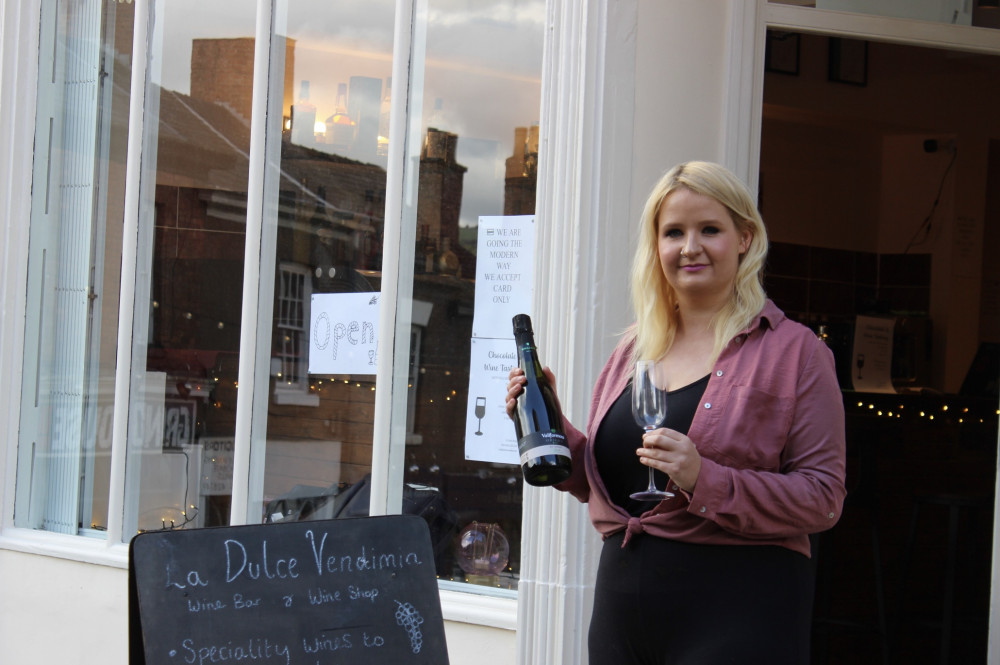 La Dulce Vendimia hopes to educate and entertain Macclesfield about worldwide wines. Emily Wilson is their founder and sole staff member. (Image - Alexander Greensmith / Macclesfield Nub News)
A new wine bar has opened on one of Macclesfield's most characterful streets.
La Dulce Vendimia, opens on the iconic hilly cobbles of 19 Church Street, replacing The Wreckless Vape Company (which recently moved to Mill Street).
Emily Wilson has combined her love of Spain and wine to create a cosy but trendy wine bar in the heart of Macclesfield.
The bar's name comes from a Spanish translation of 'Sweet Vintage', a previous business she had.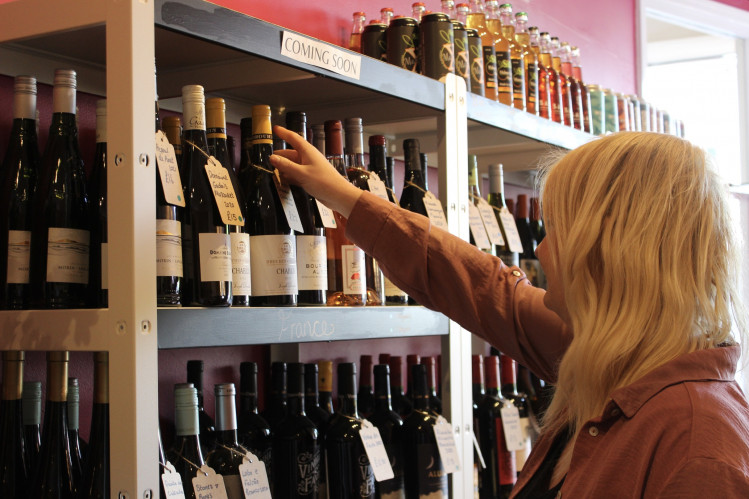 Emily Wilson used to be a tour guide in a vineyard, and is a qualified wine expert. (Image - Alexander Greensmith / Macclesfield Nub News)
"The wines by the glass will be changed every month," Emily said.
"That will keep things fresh and get people to try new things. We offer wines to sit in and wines to take out as well.
"We also have corkage on the bottle so you can sit in and have anything and buy the rest of the bottle to away."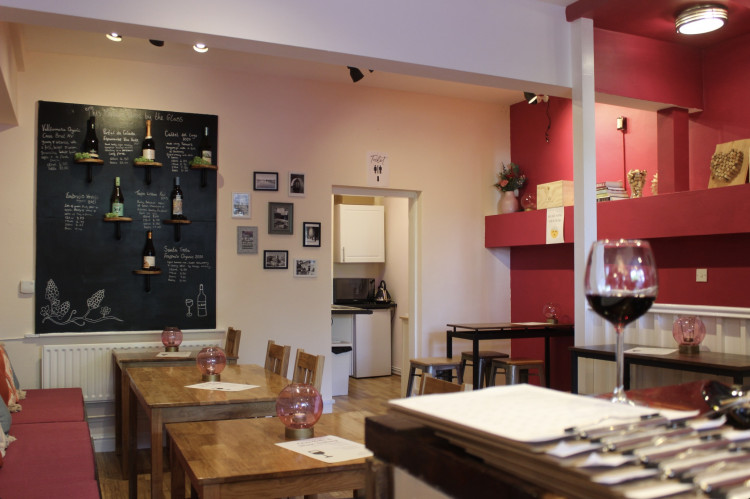 Alongside non-wine alcoholic drinks, Emily also stocks Pott Shrigley's Kickback Coffee. (Image - Alexander Greensmith / Macclesfield Nub News)
La Dulce Vendimia has up to 25 seats inside. Emily is also hoping to do a yard up outside for two more tables.
There will be a main focus on Spanish wines, but more from around the world as well.
"I want to offer something a but different but also offer familiar choices as well like a New Zealand Sauvignon Blanc," she added.
"I've got an Argentinian Malbec but I've got something a bit more unique like a Aligoté or Burgundy wines from France. Aligoté in particularly is renowned for their Chardonnay and is coming up in the wine world, it is really tasty.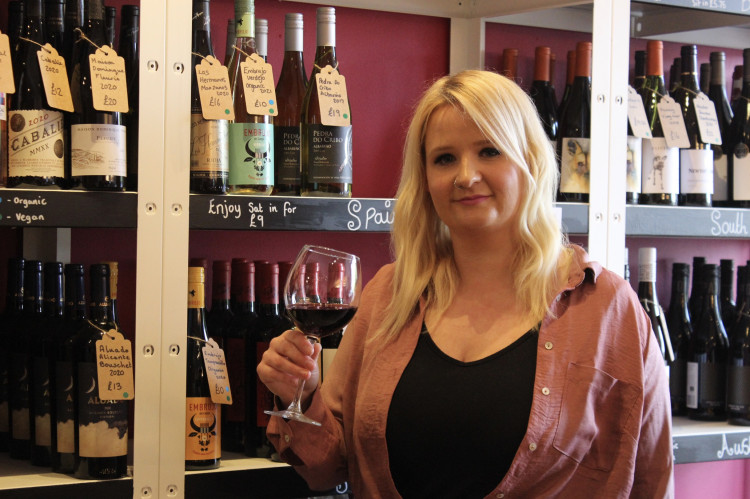 Emily has four years of wine expertise. She is also an ex-employee of Laithwaite's Wine Alderley Edge.
"Brazilian and Hungarian wines are a little different as well. We have lots of vegan, organic and alcohol-free wines as well.
"We also have spirits, some Macclesfield beers with RedWillow and SiDa cider. I've also invented some cocktails all under £9 as well.
"As of Thursday [May 12], we've also introduced cheese and meats as well.
"Church Street is quite an up-and-coming g area of the town, it has got beautiful views with the valley as well.
"I fell in love with it, and the space is a perfect size as well."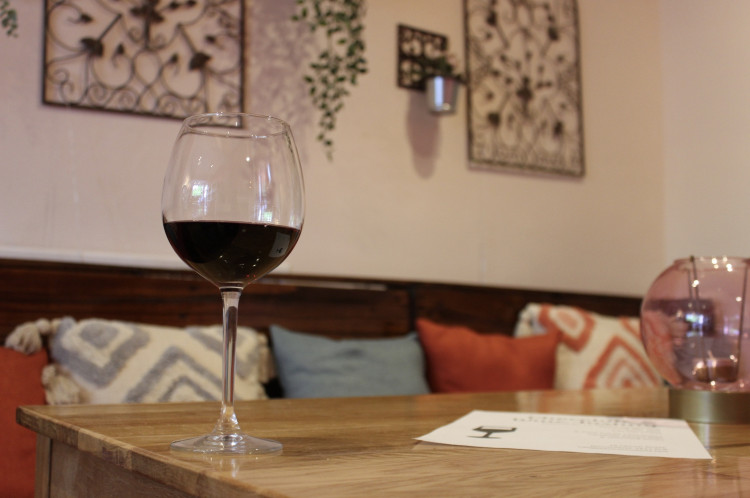 The bar is dog and kid friendly. (Image - Alexander Greensmith / Macclesfield Nub News)
If you can't pop in this weekend, Emily will be hosting a chocolate and wine tasting event on Thursday 26.
Pop in or email [email protected] to book a place. £30 per ticket.
Emily hopes to have something for everyone, from reasonably priced wines to the more indulgent finer wines. The bar is card only.
La Dulce Vendima is open five days a week from Tuesday to Saturday.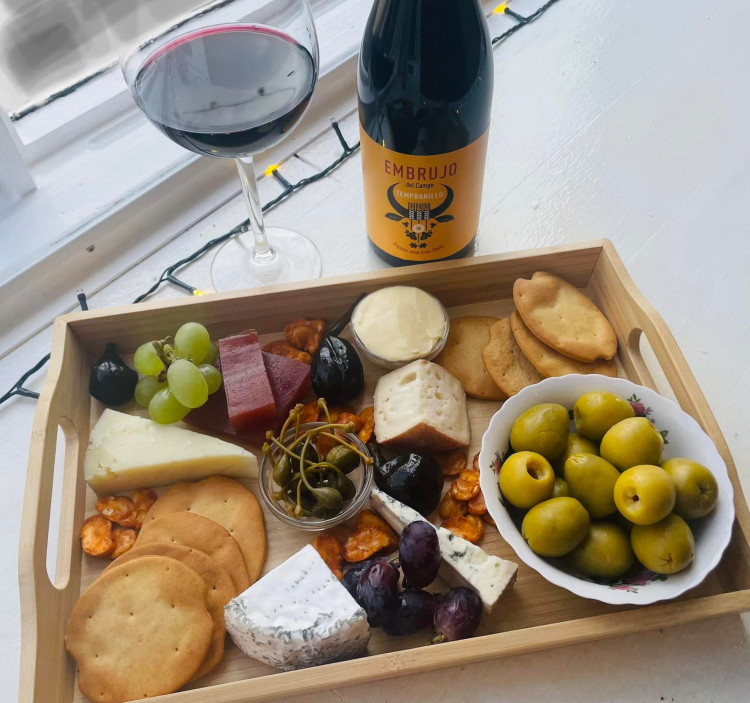 Emily will also be serving the Iberian cuisine to pair with the wines. (Image - La Dulce Vendima Facebook)
Tuesday to Thursday will be 12pm to 7pm.
Friday to Saturday will be 12pm to 11pm.
They will be open once a month on Sundays for the Treacle Market, from 12pm to 5pm.
You can find more about the new Macclesfield business on Facebook.
See Also: New Bollington Wine Festival to take place this weekend
Got an event happening in Macclesfield? Advertise it for FREE on our What's On page.
Macclesfield: Have you signed up for our FREE Friday weekly newsletter? It contains each week's top 10 Macclesfield news stories, and one EXCLUSIVE article?
1300 of you have signed up already. Simply enter your email address in the shaded box below or on this link.
Free from pop-up ads, or unwanted surveys, Macclesfield Nub News is a quality online newspaper which produces 15-20 stories a week for our town.