Macclesfield: New Bollington Wine Festival to take place this weekend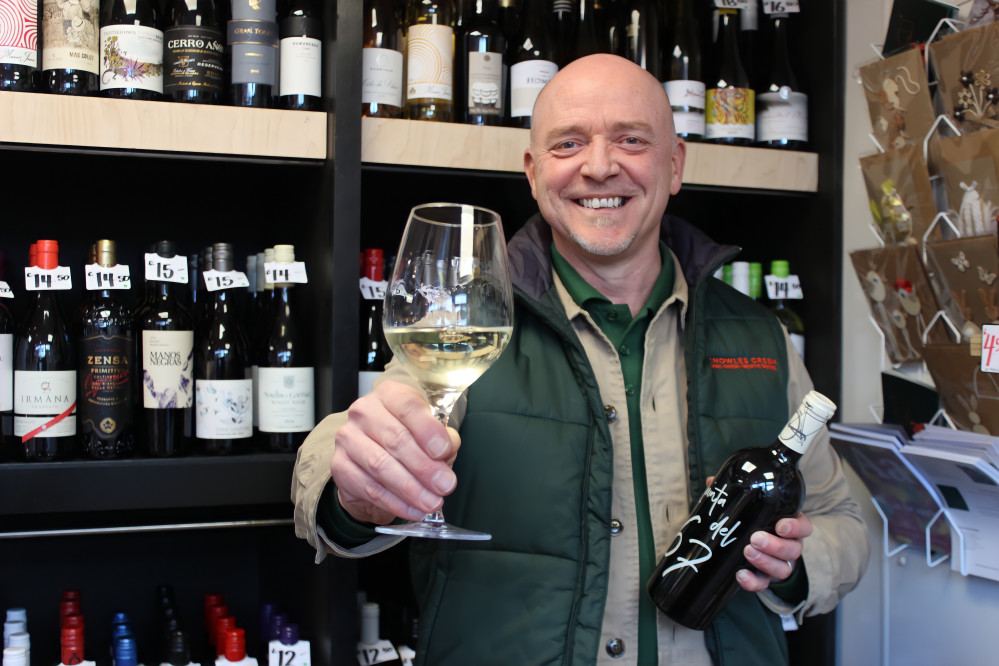 Mark Dent has decades of wine pedigree, and co-runs a cheese and wine shop in Bollington. So it only felt natural to host his first-ever Bollington Wine Festival. (Image - Alexander Greensmith / Macclesfield Nub News)
A five-hour wine festival will take place in Bollington this weekend.
The Bollington Wine Fair 2022 will take place at the Bollington Arts Centre, and will be hosted by a Wellington Road deli and wine shop.
Organisers Knowles Green Creative Tasting are offering a rare opportunity to take you on a global tour of wines, for one small affordable price.
From 2pm to 7pm at the Bollington Arts Centre, there will be 50 wines, and good times.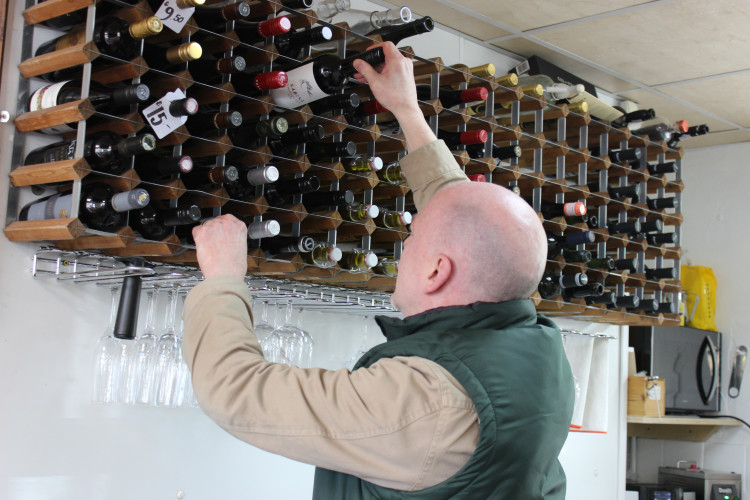 Some of the worldwide wines are already sold at Mark's shop Knowles Green Creative Tasting in Bollington, but some will be exclusive to the event. (Image - Macclesfield Nub News / Alexander Greensmith)
Whether red, white, sparkling and more. You can swallow or spit, and learn more about the world's most wonderful wines.
"This event is for a broad audience. Although the focus is wine, it is not directed at wine savvy people. It is for anyone that enjoys wine," said co-organiser Mark Dent.
"You can arrive whatever you want, you can taste whatever you want, you can leave whenever you want.
"Seldom do we get an opportunity to try half a dozen wines at one different time, let alone 50 wines from around the world!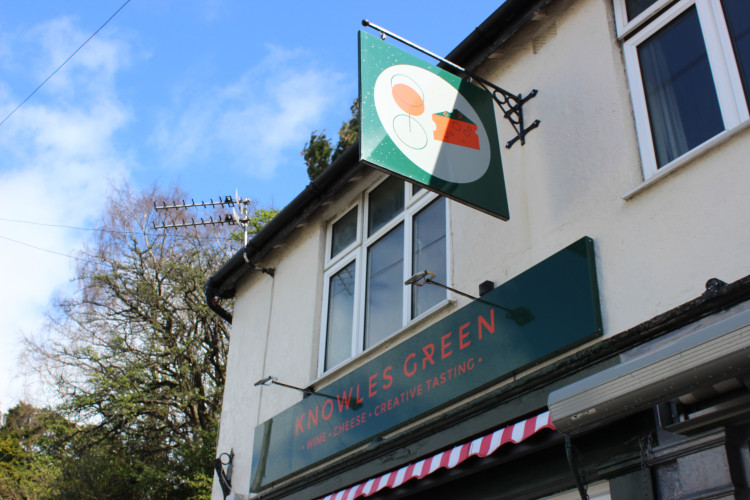 "When you start to try six or seven red wines in a row, you start to notice the subtleties between them."
Unique products include English sparkling wine (Wiston), which is believed to be highly regarded by Her Majesty the Queen. And you may be able to even buy a bottle for a party for the Queen's Jubilee.
Some of the wines will have the makers who are able to talk about them, many of which are small family-led businesses.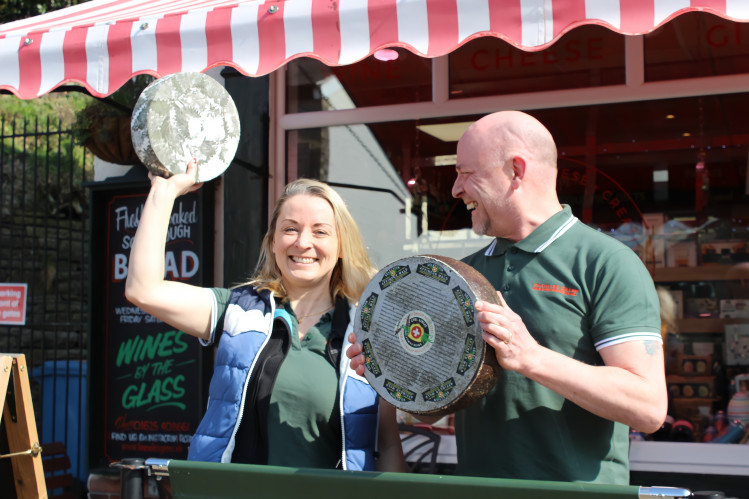 Dagmara (left) and Mark's (right) business is focussed on great cheese and wine. So an event with this weekend's wonderful weather is only logical! (Image - Alexander Greensmith / Macclesfield Nub News)
Mark's Bollington business partner Dagmara Sztompka will be using her cheese expertise to pair the perfect cheese with the perfect wine.
Many of the wines are stocked at Knowles Green Creative Tasting, and some will be exclusive to this event.
Some will be able to purchase in a bottle, that you can take home on the day, meanwhile others can be ordered for your home.
"We're trying to share our passion and enthusiasm of good wines with a large audience," added Mark.
"As well as wine, this event brings together Bollington, Knowles Green and enjoyment.
"The Arts Centre is a fantastic place, run by volunteers, driven by the community, it is all about Bollington. And we're grateful to be there."
There will be more than just wine. There will also be a beer bar and food stores, including Macclesfield's Smoke Fire Flame BBQ.
Local gin distillers will also be there to talk about (and serve) their products, including Mobberley based Camino Gin.
Macclesfield sustainable cargo delivery company owner and cyclist Russ Hope from ELOV will be doing DJ'ing for the event.
Tickets cost £20. You can get them here.
Bollington Arts Centre is located on Wellington Rd, Bollington, Macclesfield SK10 5JR
Knowles Green Creative Tasting is located on 114 Wellington Rd, Bollington, Cheshire, Macclesfield SK10 5HT
PHOTO CAPTION: Mark, who started working with wine in the 1980s, knows how to spot a good product, having worked for the Belgian Royal Family.
PHOTO CAPTION: Event organisers Knowles Green Creative Tasting are a cheese and wine shop in Bollington. They are named after a historic part of Bollington on Wellington Road, where the deli now resides.
Got an event in Macclesfield? Advertise it for FREE on our What's On section.
Macclesfield: Have you signed up for our FREE Friday weekly newsletter? It contains each week's top 10 Macclesfield news stories, and one EXCLUSIVE article?
1200 of you have signed up already. Simply enter your email address in the shaded box below or on this link.
Free from pop-up ads, or unwanted surveys, Macclesfield Nub News is a quality online newspaper for our town.