Macclesfield: Inventor solves electric car charging problem
A Sutton man has teamed up with a Macclesfield business to make electric car charging safer.
Retired engineer Colin Townend's new invention works by pushing an electric car cable down into a retainer channel, which keeps it there so nobody can trip over it.
As the demand for electric cars skyrockets in the next decade, Colin saw the gap in the market for this product shortly after investing in an electric car of his own.
He has now teamed up with Macclesfield business Stormguard, who have a premises inside Regency Mill on Chester Road (near the roundabout), to help them with distributing the new ingenious product.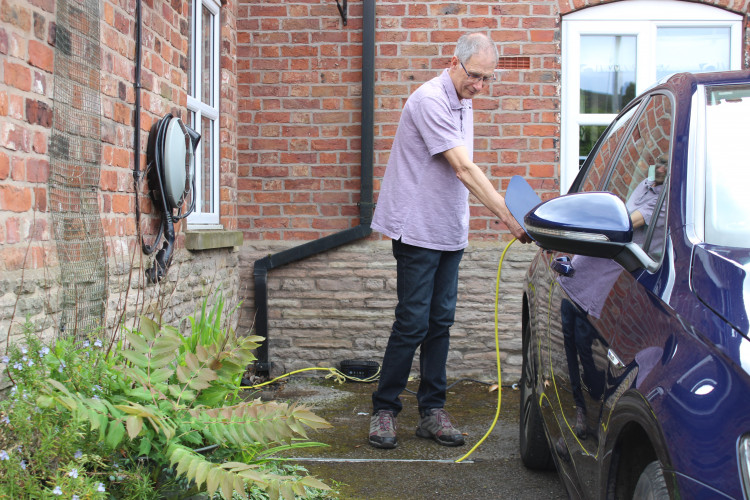 The invention will take a 20mm diameter cable, fitting most electric cars. (Image - Alexander Greensmith / Macclesfield Nub News)
Colin came up with the cable holder - also known as the Stormguard EV Cable Protection Gulley - after he bought an electric car just before the first lockdown.
Considering almost every home in the UK has a Stormguard product in it, Colin was keen to partner up with the Macclesfield door company.
"The number of electric cars on the road 2022 is expected to be 480,000", said Colin.
"So it is a no-brainer really. We also have plug-in hybrids, for which it works with as well."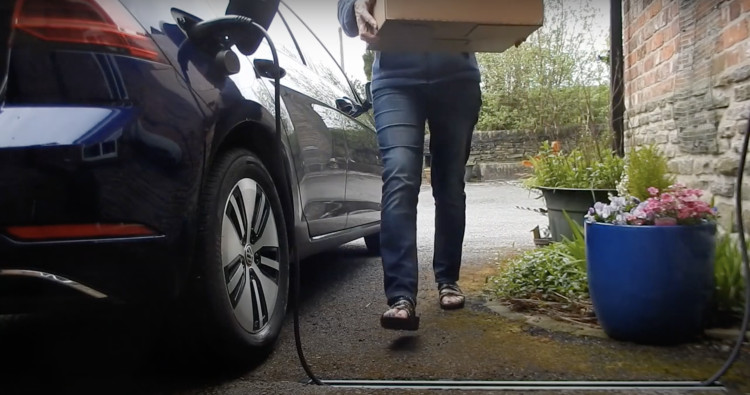 You can watch an example on how the cable prevents trips at the top of this article. (Image - Colin Townend)
"It is a very simple product, our challenge now is to make people aware of its existence."
The invention also works for protecting garden hoses too, but most customers are buying it to tuck away their electric car cables when charging.
The product is initially available for home use, but as cities and towns require further infrastructure change with more electric cars, sales of the product will hope to go beyond domestic use.
Many charge electric cars overnight, which means tripping can be a bigger risk, but the Stormguard Cable and Hose Protection greatly reduces the chance of an accident.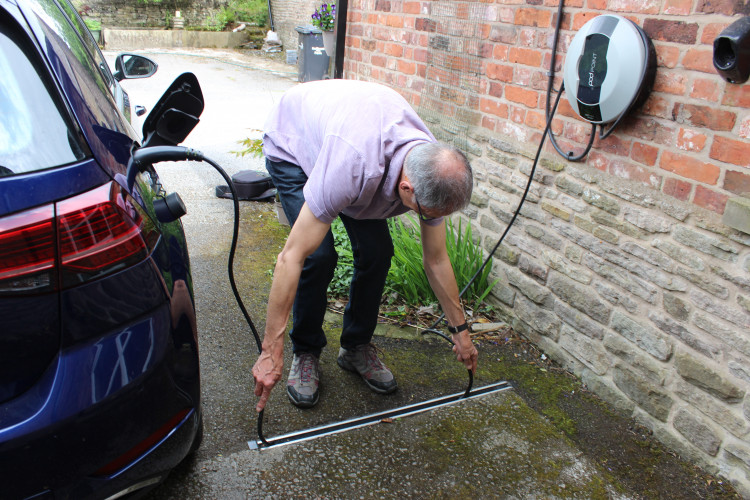 Colin's cable holder aims to make driveways and streetside parking safer. (Image - Alexander Greensmith / Macclesfield Nub News)
"It would be great to have a national consensus on the way of storing these cables", added Colin.
"The piece price from Stormguard is £34.99.
"But as the demand for electric cars go up, we'd love to sell with some other national partners as well."
Tiny polypropylene brushes also stop grit from getting in the product, and prevents damage to the cable.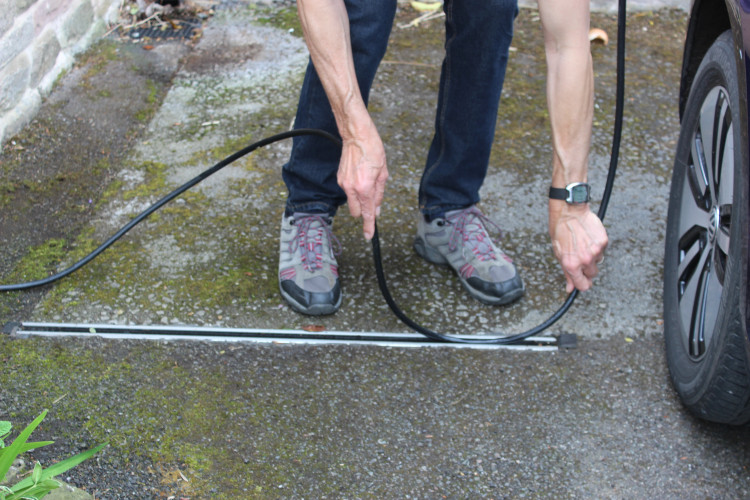 Colin demonstrates inserting the cable. (Image - Alexander Greensmith / Macclesfield Nub News)
The invention benefits from a fast installation, and can easily be incorporated into paving, concrete, or tarmac surfaces.
The device is also useful to protect hosepipes from damage by wheeled traffic.
The product is made out of bright anodised aluminium, which is a highly recycled metal, which adds to the products sustainability.
An appropriate point to mention, given the fact it will be predominantly used for electric cars.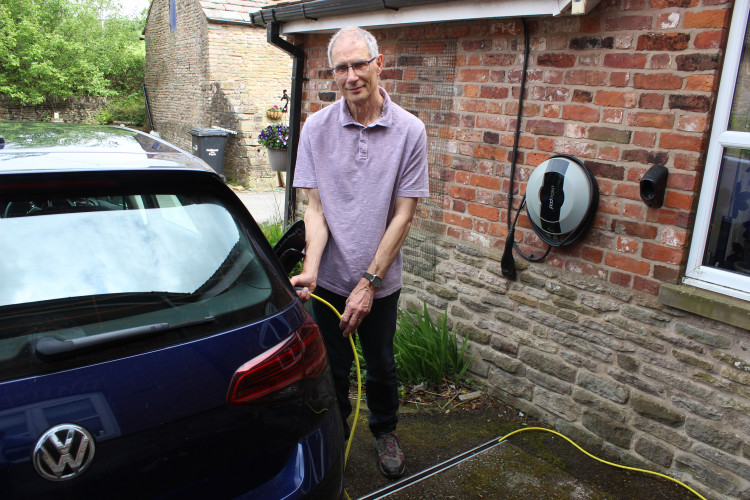 The gulley weighs just 1.1 kilogrammes. (Image - Alexander Greensmith / Macclesfield Nub News)
With the UK government ban on petrol and diesel cars in 2030, it will become inevitable households to have their own electric car chargers.
This includes all new build homes, which will come with electric car chargers as an almost-certainty.
Furthermore, investment bank UBS estimates that all cars sold globally in 2040 will be electric.
So Colin has got in early with his invention, and will hope to capitalise on the cleaner and greener future for our cars with his anti-trip product.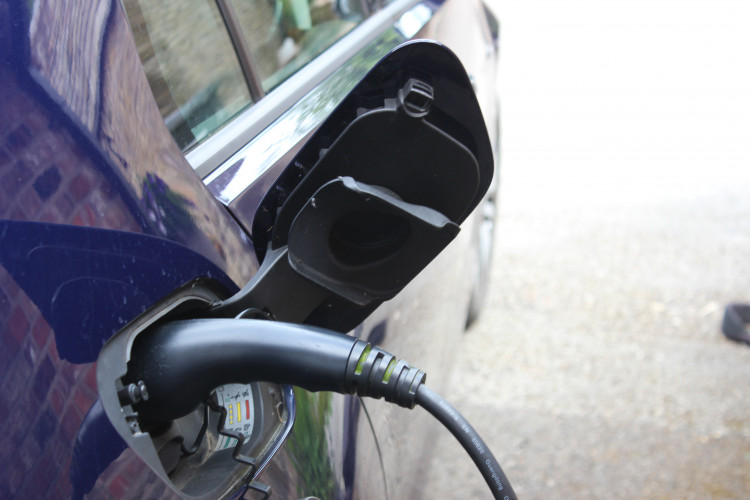 The gulley is one metre long, but can be bought in two or three metre gulleys if you have more than one car, or parking close is an issue. (Image - Alexander Greensmith / Macclesfield Nub News)
A few Macclesfield Cheshire East councillors are fond of Colin's idea, which he hopes to pitch to local authorities across the country in the near future.
You can buy the product on Amazon for £34.99.
It is also on eBay, with free postage.
Please click here to learn more about it.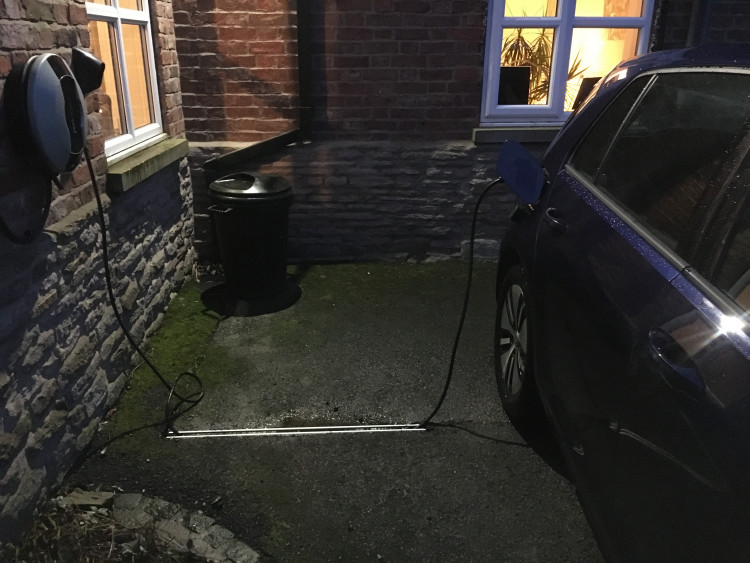 The product is made of bright anodised aluminium, which makes it easy to see, even in poor light. (Image - Colin Townend)
You can also order direct from Stormguard calling 01625 613311.
You can also email [email protected]
A video demonstrating the kit's installation can be viewed at the top of this article.
Just click the red play button.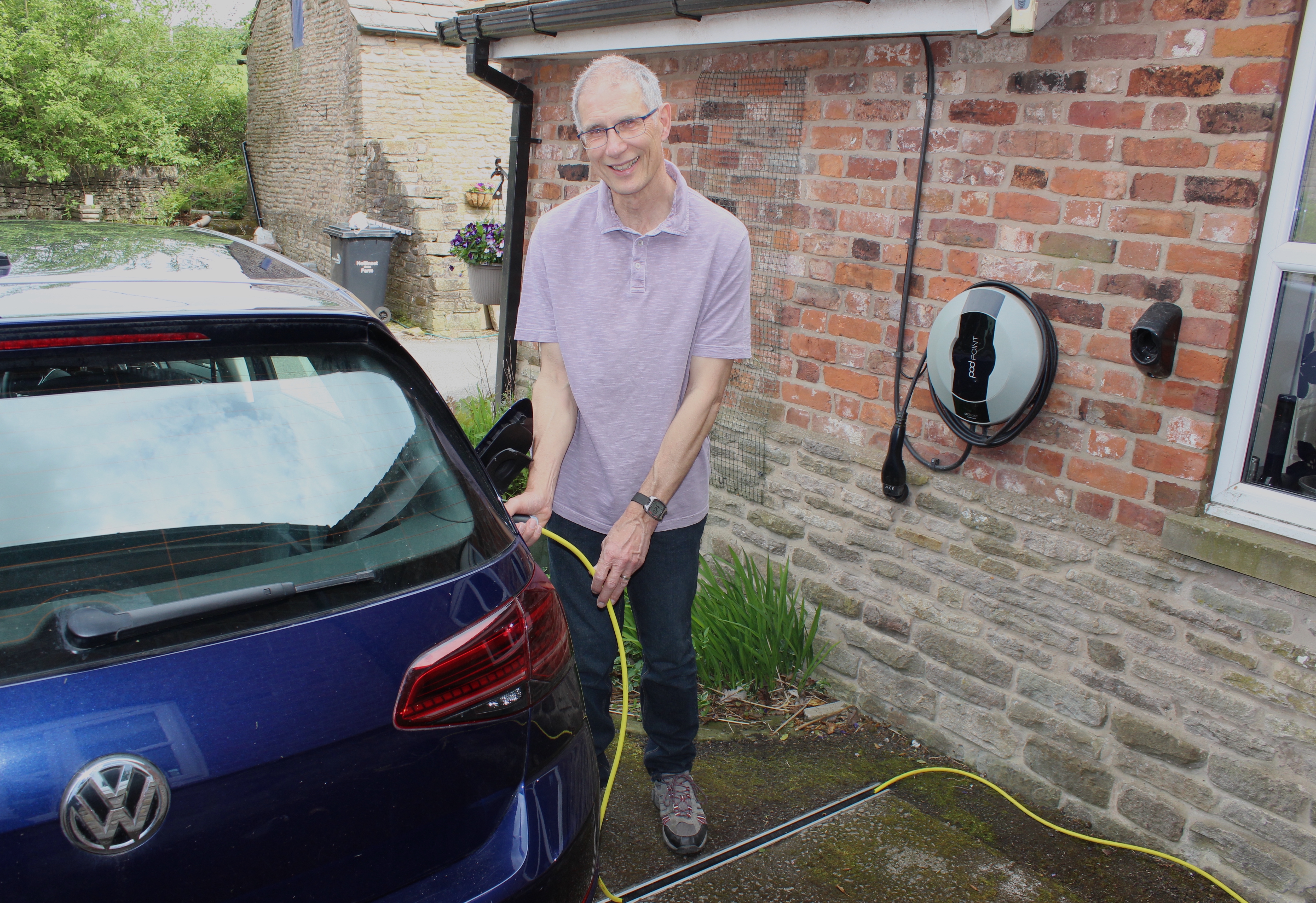 Colin Townend bought an electric car just before the pandemic, and came up with the anti-trip invention shortly after. (Image - Alexander Greensmith / Macclesfield Nub News)
See Also: Macclesfield: Tesla set to open up UK Supercharger network soon says government
Got a company to promote in Macclesfield? Advertise it for FREE on our Macclesfield business directory.
Want an article about your business just like this one? Get in touch...
Macclesfield: Have you signed up for our FREE Friday weekly newsletter? It contains each week's top 10 Macclesfield news stories, and one EXCLUSIVE article?
1300 of you have signed up already. Simply enter your email address on this link to not miss out.
Free from pop-up ads, or unwanted surveys, Macclesfield Nub News is a quality online newspaper for our town.