Macclesfield Job of the Week: Customer Team Member for the Co-op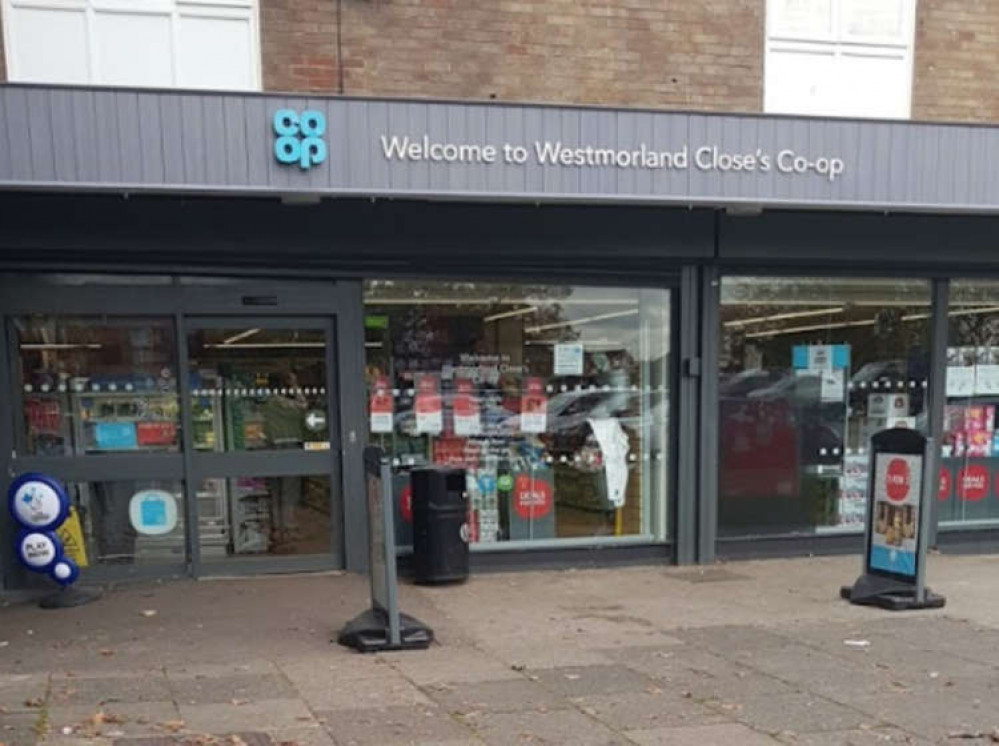 Live near the Westmorland Close Co-op? They're looking for new staff of any age.
Co-op is recruiting for a part-time Customer team member for its Westmorland Close store.
The vacancy is our featured Job of the Week, and you can find hundreds more Macclesfield vacancies in the Macclesfield Nub News Jobs section.
The Co-op have their own section on Macclesfield Nub News with the Co-op Community Noticeboard, so you can find more news about what Co-op is doing in Macclesfield there, as well as this just listed vacancy.
Their store on 16 Westmorland Close is after a new Customer Team Member.
This £9.50 per hour role is permanent, and no experience needed as full training is given. It is a 15 hours-per-week job.
So it could be the first job for your teenager, or a great role for someone older who has never had a position in retail.
The Co-op on Macclesfield's Westmorland Close offers varied shifts including early mornings (store opening), afternoons, late evenings (store closing) and weekends.
This flexibility can be discussed at interview.
The Macclesfield branch said: "As a Co-op customer assistant, you'll be part of a business that's truly different. We're owned by our members.
"We're passionate about shaping the world by putting our values into practice. And our store teams do an amazing job of being there for the community and supporting local good causes.
"There's lots involved in being a Co-op customer assistant. The pace is always fast, with different duties to take on through your shift."
Key duties include:
providing friendly, considerate customer service (and really getting to know customers)
preparing and presenting our products, including from the bakery
keeping the store well stocked and looking good
thinking on your feet if there's an issue or problem to solve
promoting Co-op membership, and the local projects we support
The Co-op think differently to other employers. Personality, skills, motivation and values are valued over experience.
Teamwork, customer service, communication skills are desired for this position.
An enthusiastic approach and willingness to support your colleagues when the Macclesfield store gets busier is essential, as is a flexible work schedule.
You'll get your shifts allocated to you three weeks in advance.
Please note, you must be aged 18 or over to be a Co-op customer assistant, as it requires working before 6am or after 10pm. Also, as the store sells tobacco and alcohol.
As well as paying higher than the living hourly wage, benefits include premium rates for hours worked before 6am or after 10pm, and 20% off Co-op branded products in their food stores in Macclesfield or across the country.
It takes about half an hour to apply, but you could end up with a job for life. Many Co-op employees go on to be promoted, or spend decades with the company, they love it that much.
The vacancy for the Westmorland Close Co-op closes on October 22. However, be quick, as the Co-op reserves the right to shut applications before the closing date at any time.
For a full list of benefits, desired traits and how to apply, you can click here.
Please click here to access the Macclesfield Nub News Jobs section.
Macclesfield: Have you signed up for our Friday weekly newsletter containing each week's top 10 Macclesfield news stories, and one FREE exclusive article?
670 of you have signed up already. Simply enter your email address into the shaded box below.
Free from pop-up ads, or unwanted surveys, Macclesfield Nub News is a quality online newspaper which produces 25-30 stories a week for our town.