Macclesfield: Rutley speaks on controversial Chelford Road development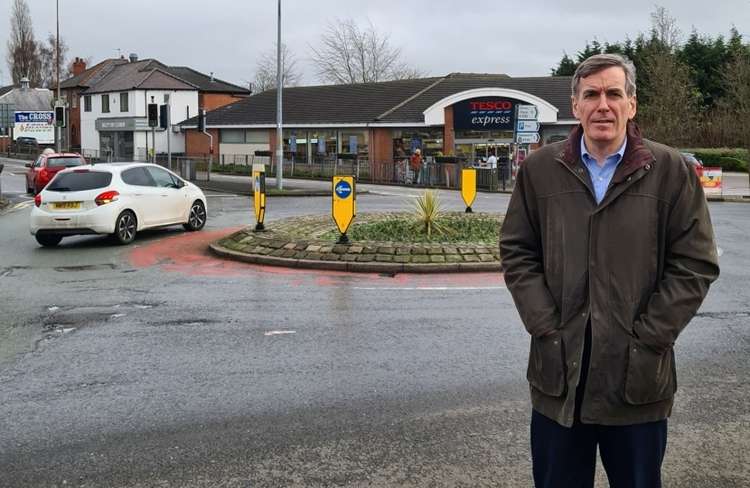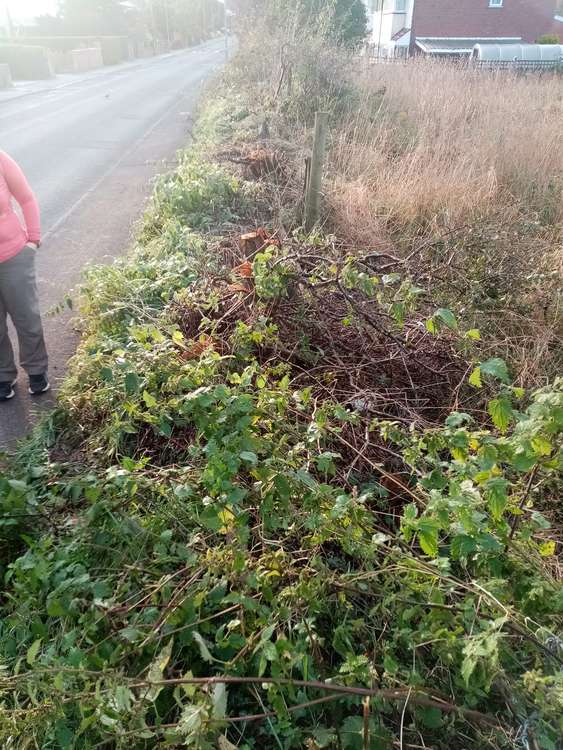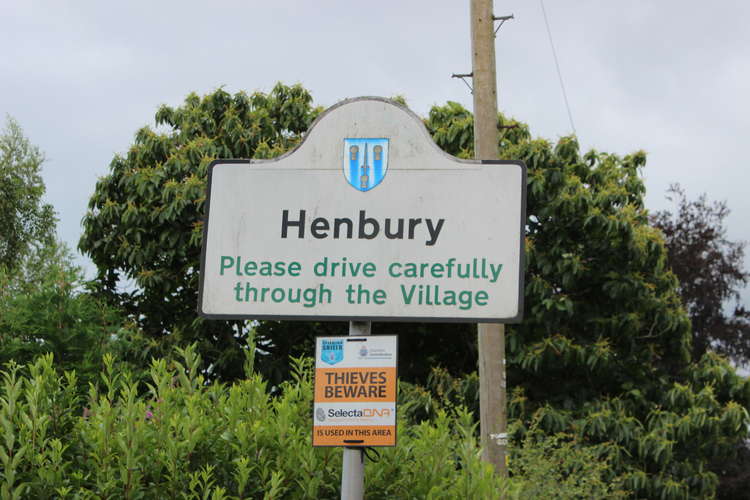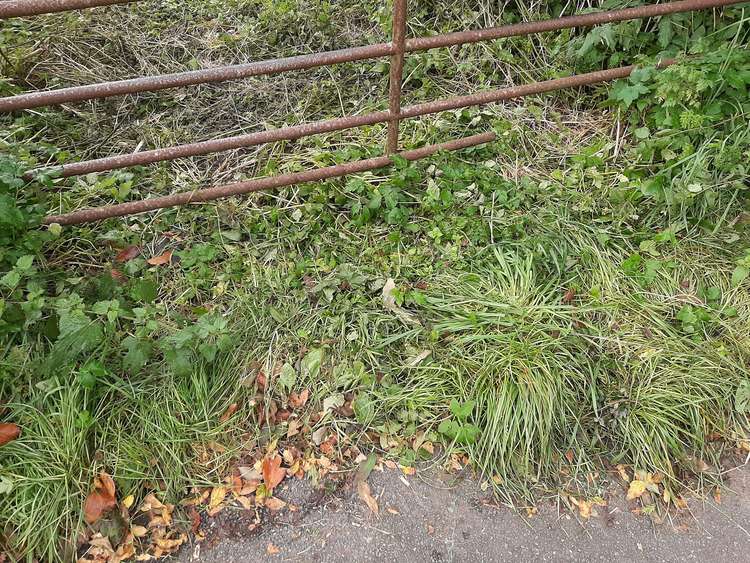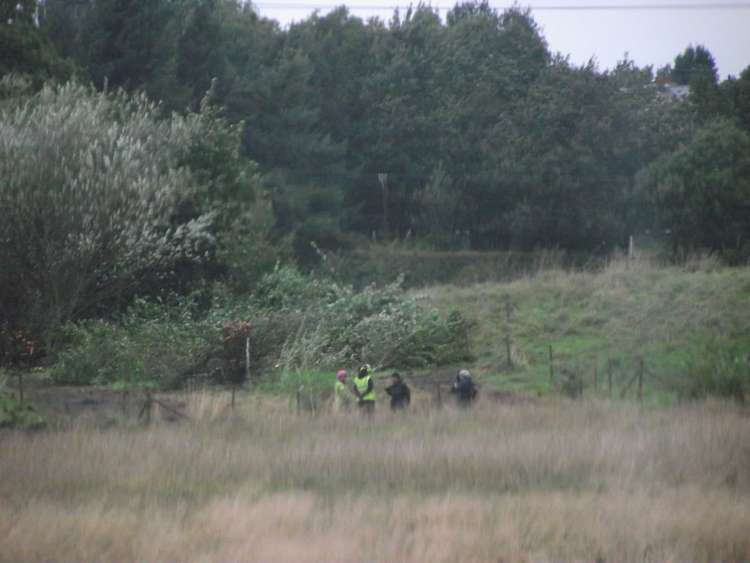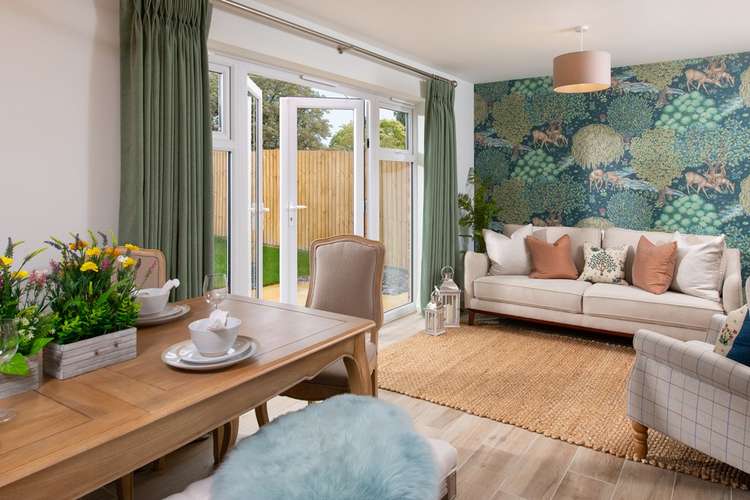 Macclesfield's MP has spoke against a housing development which has began construction, despite not filling all planning criteria.
Permission was only granted to build hundreds of new houses on a Chelford Road field, if they meet two criteria.
This was to preserve the precious 24,000 square metres of peat, and to turn Macclesfield's Broken Cross Roundabout into a traffic light junction.
Peat is a natural carbon sink which will help combat climate change.
Peat it also soaks in water, which the removal of it would allow risk for flooding of these new homes.
However, last week Bellway Homes are believed to have destroyed half of a mature, wildlife rich hedgerow that runs along southside of Whirley Road, near the housing development which will bring 134 new homes to the area.
The hedge may have been destroyed to provide an access point for wider work vehicles to the site, and it was only because resident Liz Telford managed to stop workmen from getting rid of it all.
A Planning Enforcement Officer for Cheshire East Council also visited on October 8 to officially cease the culling of the hedge.
Bellway Homes have since admitted it was an error but that won't bring back the hedgerow for which insects and birds thrived upon.
This week, Macclesfield's Conservative MP David Rutley broke his silence on the premature work on the development.
"It is disappointing to see the ongoing lack of clear communication about the works that are currently taking place at the Chelford Road site," he added.
"This is a particularly controversial development and it is vital that concerned local residents and Henbury Parish Council are made aware of what the developer, Bellway, is allowed to do at this stage, given that major conditions relating to the planning applications for the developments on Chelford Road have not been met.
"These conditions need to be discharged before development can commence.
Rutley has served Macclesfield as a Member of Parliament since 2010.
He has spoke out on the premature works, despite trees being said by locals to have been chopped as early as late last month.
The 60-year-old added: "I would urge Cheshire East Council to provide clear and timely updates relating to the latest activities at the site and also to take into consideration the developer's latest actions when reviewing applications to discharge the relevant conditions, including those relating to peat management and improvements to Broken Cross roundabout."
"The Council and the developer need to be clear on next steps and they must be openly communicated to local residents – it is what they deserve."
It comes as Rutley's boss - Boris Johnson - has pledged that no homes will be built on greenfields following the Conservative Party Conference.
Macclesfield Nub News contacted Henbury Parish Council for a response to Mr. Rutley's comments.
Richard Slater, who is one of six Henbury Parish Councillors, had this to say.
"The week before Bellway had cut down the Whirley children's school community woodland, which was 450 trees which could've been easily incorporated as a natural break in the site," Slater said on behalf of Henbury Parish Council.
"Despite not having planning permission for the Whirley Road side of the site, they've also cut down the hedge. In the outlined planning permission and also in the local plan, it does clearly state that there should be no vehicle access to the site.
"It states 'Vehicle access to serve the development hereby permitted should be via the new junction on Chelford Road only, with no vehicle access to Whirley Road, in the issue of highway safety.'
"Whirley Road has got a school and two pre-schools with very narrow pavements and a lot of people walking to school.
"We're also very concerned that Cheshire East might allow them temporary access, which would be very dangerous to parents, pedestrians and children. The children move between schools during the school day. We would hope that [Cheshire East] restrict and refuse any application for this.
"At 8 in the morning there's people cutting through at 40-50mph on a narrow road that isn't gritted.
"And white Rutley has been supportive throughout and [against it] these plans, all of the councillors that voted on the outline and permission were Tory councillors who have voted it through.
"Bellway are taking a rather cavalier approach to it, and they need to be working with the community and not trying to stitch [Cheshire East] Council up by doing things they don't have permission for."
Henbury Parish Council have contacted Lorraine O'Donnell, Chief Executive of Cheshire East Council regarding this, but to no reply.
Cheshire East Council said in a letter to Henbury Parish Council: "The developers have acknowledged that the works were undertaken in error.
"The Council are currently in discussions with them about carrying out remedial planting.
"Albeit at this time the works undertaken do not represent a breach of planning control or a contravention of the hedgerow regulations because the hedgerow has not been removed."
They have also been contacted for further comment.
While the council have admitted there was an error, there is no video evidence, only photographic, and the Save Macclesfield Facebook group have appealed for dashcam footage to catch them in the act.
To hear their side of the story, Macclesfield Nub News have also contacted Bellway Homes for comment.
They said in a statement: "Bellway has provided all of the required pre-commencement information to Cheshire East Council in relation to our reserved and outline planning permissions for our development at Chelford Road, Henbury."
"We are aware of delays within the local authority in the processing and publishing of the required information, but we can confirm that we have met all of the conditions from the local authority.
"We have received Consultee approval on some of the conditions, allowing us to begin site preparations, but we are awaiting formal confirmation that we have met some other conditions, including the Peat Materials Management Plan, so are awaiting this before progressing with this element of the works."
Their new housing plans called Weaver Green can be found here.
The Newcastle housing developers claim to complete the new-builds by early 2022.
David Rutley, who has on office on Macclesfield's West Bank Road, can be contacted here.
Macclesfield: Have you signed up for our Friday weekly newsletter containing each week's top 10 Macclesfield news stories, and one FREE exclusive article?
670 of you have signed up already. Simply enter your email address into the shaded box below.
Free from pop-up ads, or unwanted surveys, Macclesfield Nub News is a quality online newspaper which produces 25-30 stories a week for our town.