Macclesfield: Inside the cosy Church Street B&B you never knew existed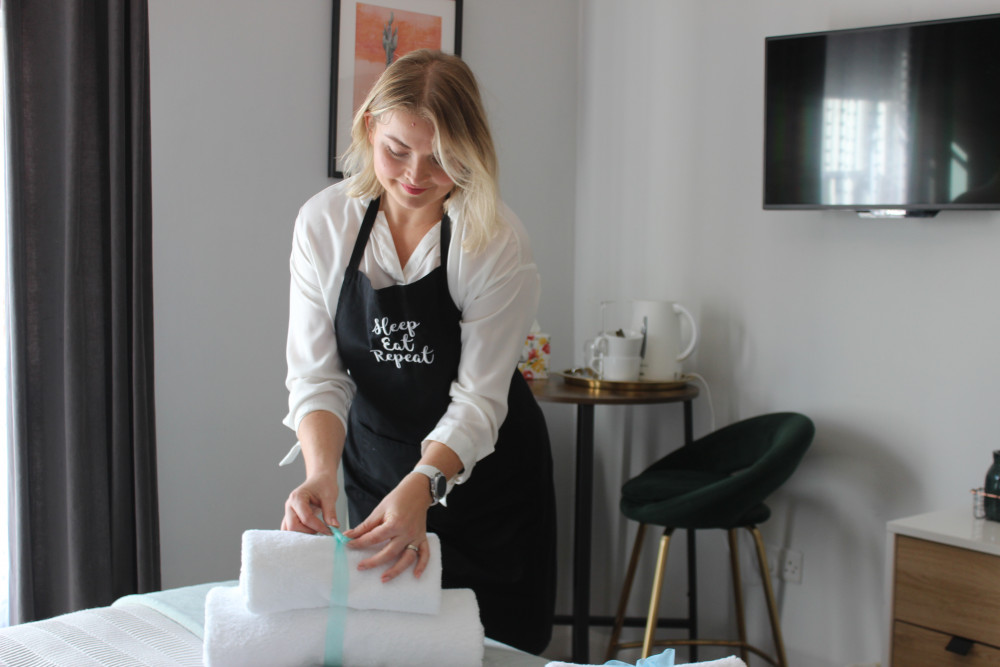 Bed-and-breakfast owner Karina Sobieraj-Duvall likes to add a personal touch to her Macclesfield business Sleep Eat Repeat. (Image - Alexander Greensmith / Macclesfield Nub News)
A Macclesfield B&B owner will celebrate her fifth anniversary this winter.
Karina Sobieraj-Duvall runs award-winning B&B Sleep Eat Repeat, situated on the cobbles of Macclesfield's picturesque Castle Quarter.
Sleep Eat Repeat is located inside a Listed building on 23C Church Street, SK11 6LB.
There are three double rooms, two of which are en-suite.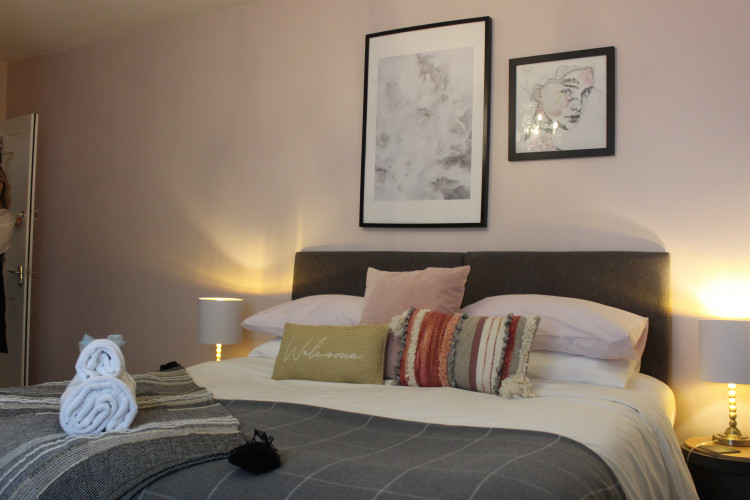 The Macclesfield B&B won a Booking.com Traveller Review Award in 2020, with an average rating of 9.7 out of 10 for her guests rating their stay. This makes it amongst the highest-rated B&Bs in the world. (Image - Alexander Greensmith / Macclesfield Nub News)
All have been recently furnished, and Karina is always adding little improvements.
You can have breakfast served in bed at your time of choosing, and there is an extensive range of complimentary tea and snacks for guests to enjoy.
"I try do go the extra mile and do the little things that make all the difference", said Karina.
"Nothing is too much trouble for me. If people say they are coming for a wedding or a birthday, I will do something extra for them.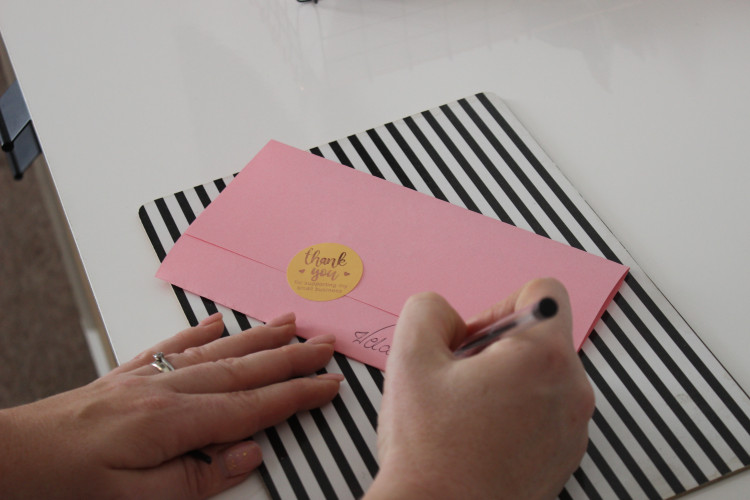 From handwritten notes to complimentary packs of crisps, Karina adds little personal gestures to elevate her the stay of her guests. (Image - Alexander Greensmith / Macclesfield Nub News)
"If somebody is gluten free I will buy treats for them as well as gluten free bread, to give them something to remember their stay.
"People really appreciate small gestures that make people smile.
"We are a small humble place, and I try to make it feel like home. People can call me whenever should they need my help.
"It has been a great five years. I love what I'm doing. 99% per cent of guests are amazing and fascinating people.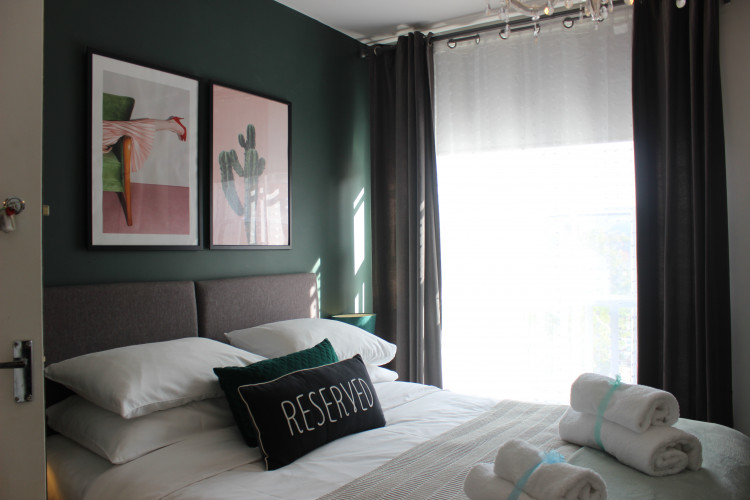 Macclesfield: This room has views of the characterful cobbles of Church Street. (Image - Alexander Greensmith / Macclesfield Nub News)
"I spend hours chatting with some of my regulars, like I would to a friend.
"The amount of messages I receive from guests, even when they are not planning to stay here, to ask me how my business is doing is fantastic."
"Before the pandemic, 80 per cent of our clients were here on business. Many would be working for AstraZeneca [or other businesses in Alderley Park].
"However, this has changed dramatically. My regular guests instead of coming multiple times a month are now coming once or twice every few months.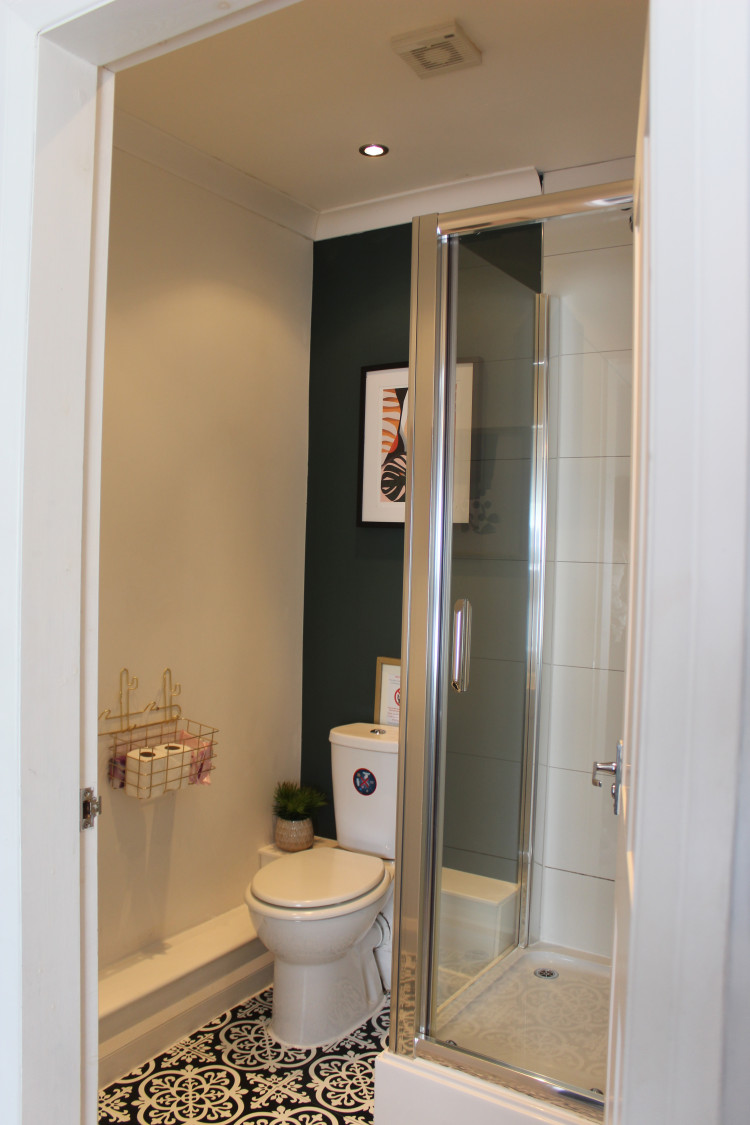 Two of the rooms are en-suite. The third room comes with a separate private bathroom, which benefits from being the only room with a bath. (Image - Alexander Greensmith / Macclesfield Nub News)
"I've noticed recently I have had more people coming for leisure and visiting families, as the pattern of businesspeople working has changed so they don't travel as much.
"I love cooking for people as well, and the feeling of when people say 'delicious breakfast' makes me so happy.
Karina first moved to Macclesfield a decade ago. The Polish-born Maxonian picked up English through her hospitality job at The Salt Bar, which is next door to the B&B Karina now owns.
She lives here with her husband Rob, who is a lifelong Macclesfield resident.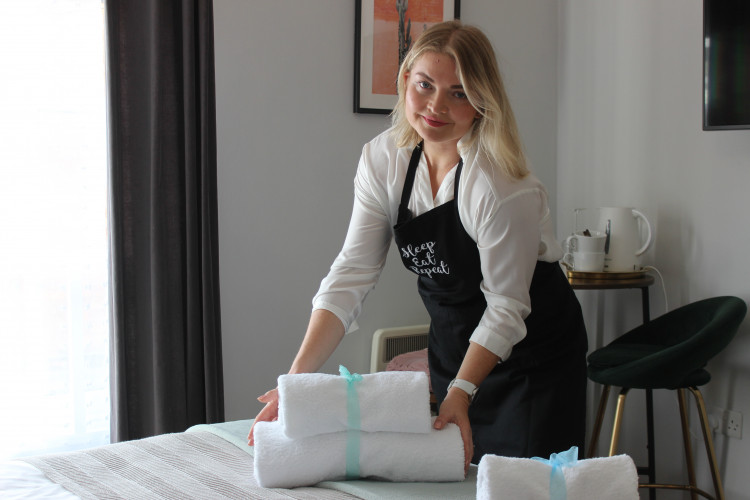 Karina ended up in Macclesfield by accident, but stayed as she fell in love with our town for its people. (Image - Alexander Greensmith / Macclesfield Nub News)
"I am a people person, I love people. which is why I think I am good at this," concluded Karina.
"I love being a business in Macclesfield's Castle Quarter. We all support each other as a community.
"We like to think you have got everything you need in walking distance. I recommend all the other businesses to our guests, from music with Mash, lunch at The Salt Bar, to tapas with Tempranillo.
"In fact, recently a man travelled all the way from Germany to stay here, as his favourite place to get a tattoo is Armageddon Tattoos across the road.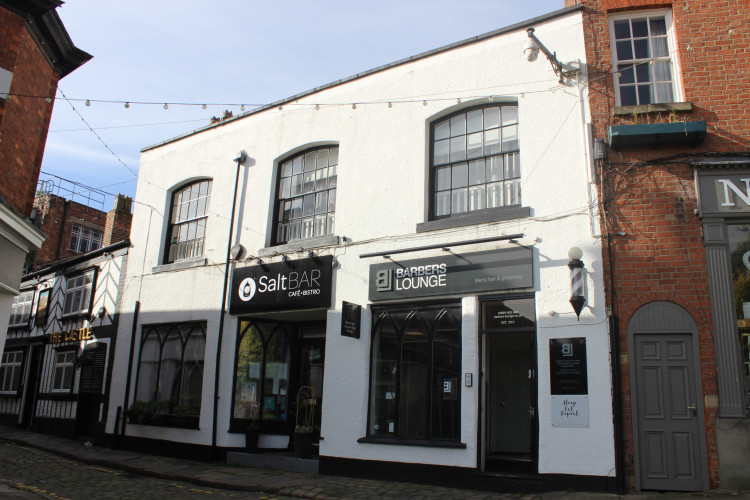 Macclesfield: Her business is located next to BL / Barbers Lounge on Church Street. (Image - Alexander Greensmith / Macclesfield Nub News)
"Everyone in Macclesfield is so helpful, which has made me stay here, and made it and feel like home here. That is a feeling I try to give to my guests."
Got family or friends coming to Macclesfield? You can book Sleep Eat Repeat on Booking.com via this link.
Karina's rooms cost £90 per night for an en-suite room, or £80 for one with an external private bathroom.
She can provide discounts if you book direct through her website.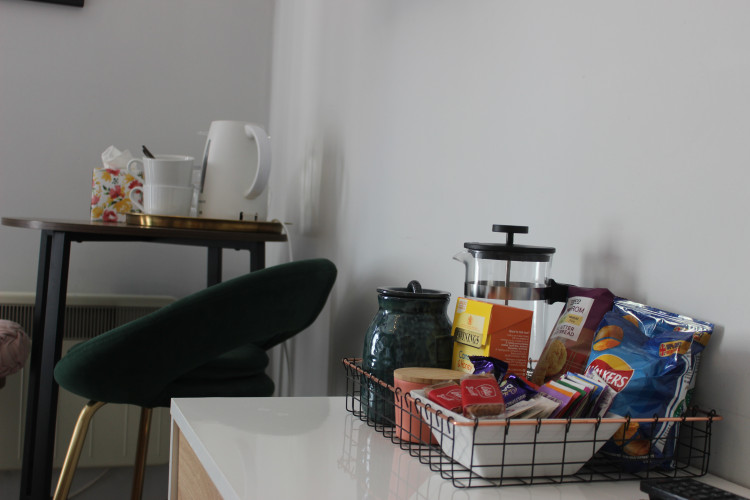 From complimentary takeaway coffee cups and earbuds, to free bars of chocolate, Karina goes above and beyond in adding value to her customers. (Image - Alexander Greensmith / Macclesfield Nub News)
If someone is planning to stay for a few weeks, a price that suits both parties can be arranged.
You can email Karina at [email protected]
Macclesfield: Support Karina's small business for free by giving her a like on Facebook.
Sleep Eat Repeat also have an Instagram.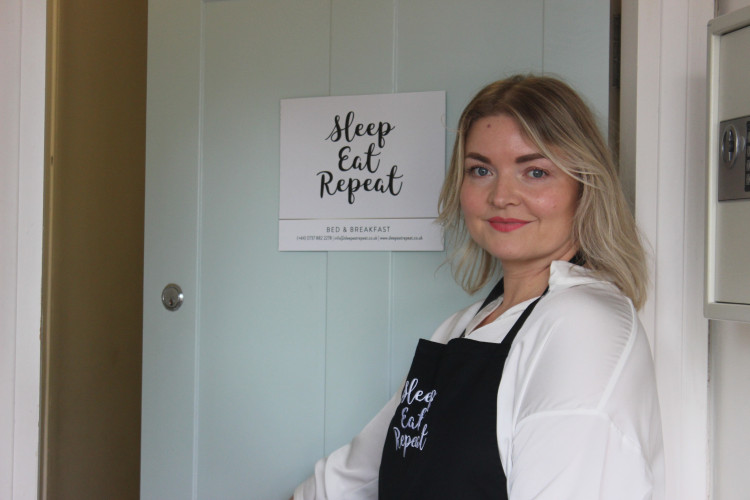 You can call Sleep Eat Repeat on 0737 88 22278. (Image - Alexander Greensmith / Macclesfield Nub News)
See Also: Six year anniversary for The Salt Bar Macclesfield's Jo Bentley
Got a business you'd like us to promote in Macclesfield? Join our Local List to advertise your company for FREE.
Macclesfield: Have you signed up for our Friday weekly newsletter containing each week's top 10 Macclesfield news stories, and one FREE exclusive article?
1500 of you have signed up already. Simply enter your email address on this link.
Free from pop-up ads, or unwanted surveys, Macclesfield Nub News is a FREE online newspaper which produces over 20 quality news stories a week for our town.