New outdoor courtyard and events calendar for central Macclesfield pub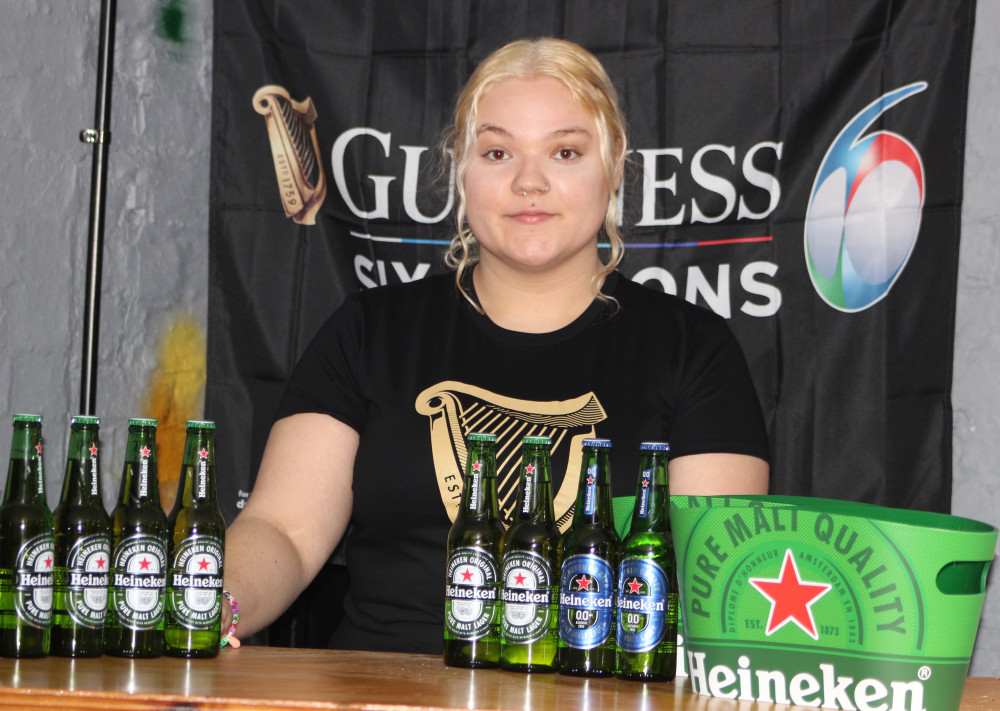 Bar staff Ellie Ingham is one of six employees. Here she is pictured behind the new outdoor bar at the Old Millstone. (Image - Alexander Greensmith / Macclesfield Nub News)
A Macclesfield pub has kicked off the new year with some renovations.
Old Millstone, located opposite Macclesfield Railway Station on Waters Green, has a brand new courtyard.
The new courtyard has six benches that can seat eight, and 11 stools.
There will be an outside bottle bar with fridges, under a new canopy that will be showing Sky Sports, put up just in time for the Six Nations.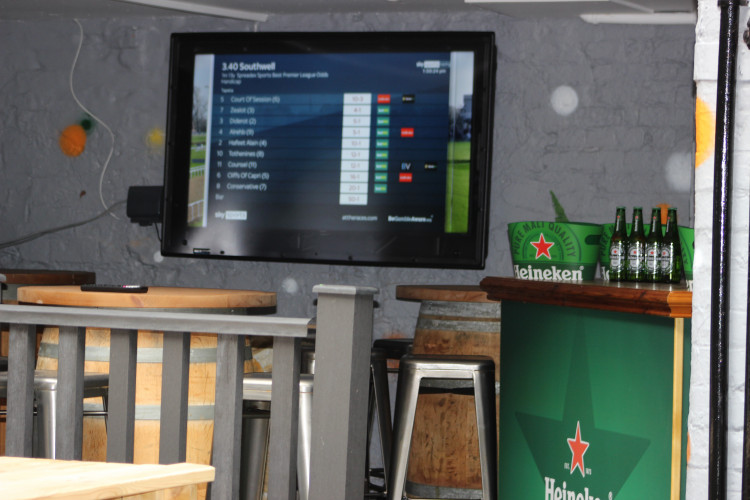 The new courtyard is located towards the rear of the pub, down some steps. However, disabled access can be from the black gates to the side of the pub. (Image - Alexander Greensmith / Macclesfiedl Nub News)
There are heaters. And there will be a flower wall with a neon sign, that will be an Instagrammable feature when complete.
"We're trying to make the pub more popular with the old school, bringing lots of events here", said publican Ellie Fernihough.
"So creating a this warm new space is part of that.
"We've got a plant-themed mural was done by the owner's wife, so she's a local artist. And all our outdoor furnishings are new as well.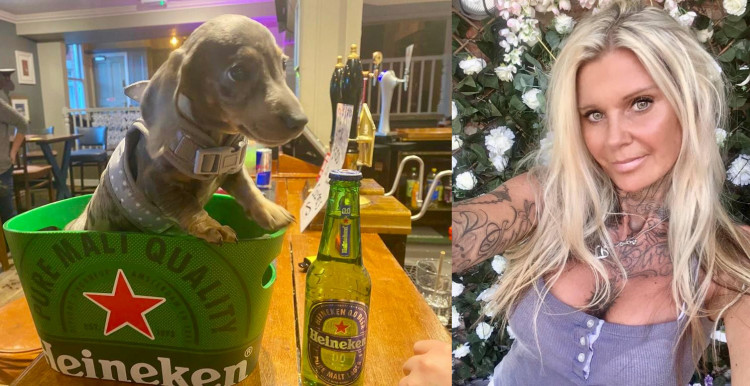 Landlady Ellie Fernihough (right) welcomes you to the Old Millstone. (Image - Old Millstone)
"You can't just open your door for a pub anymore. You have to do a bit extra to get people in.
"We already have an after-school craft club every Monday from half-past 3. So parents can come have a drink and their children can be kept engaged.
"Tuesday is games night, with an emphasis on mental health.
"Mental health is really important to me, I believe in believe benefits socialising can bring, some people come in and it is their only point of contact in the day. We run a separate mental health support group on Facebook as well.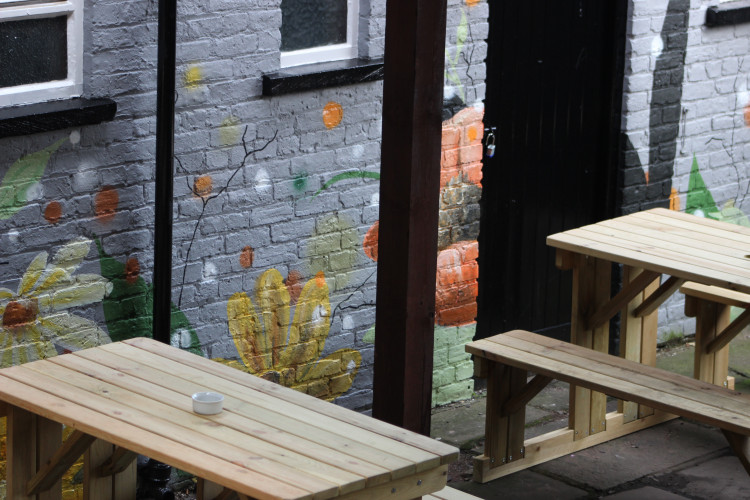 A Macclesfield artist painted a new floral mural around the new courtyard. (Image - Alexander Greensmith / Macclesfield Nub News)
"There's live music on Fridays, pool nights during the midweek. We might start a movie night as well.
"You can also book private events here. We just had a baby shower just days after the new courtyard was complete."
Unlike many pubs in Macclesfield, the Old Millstone is open from 10am daily, to be a welcoming friendly face for those who get off the train and want a brew.
They also have seven TVs, as well as the new one outside.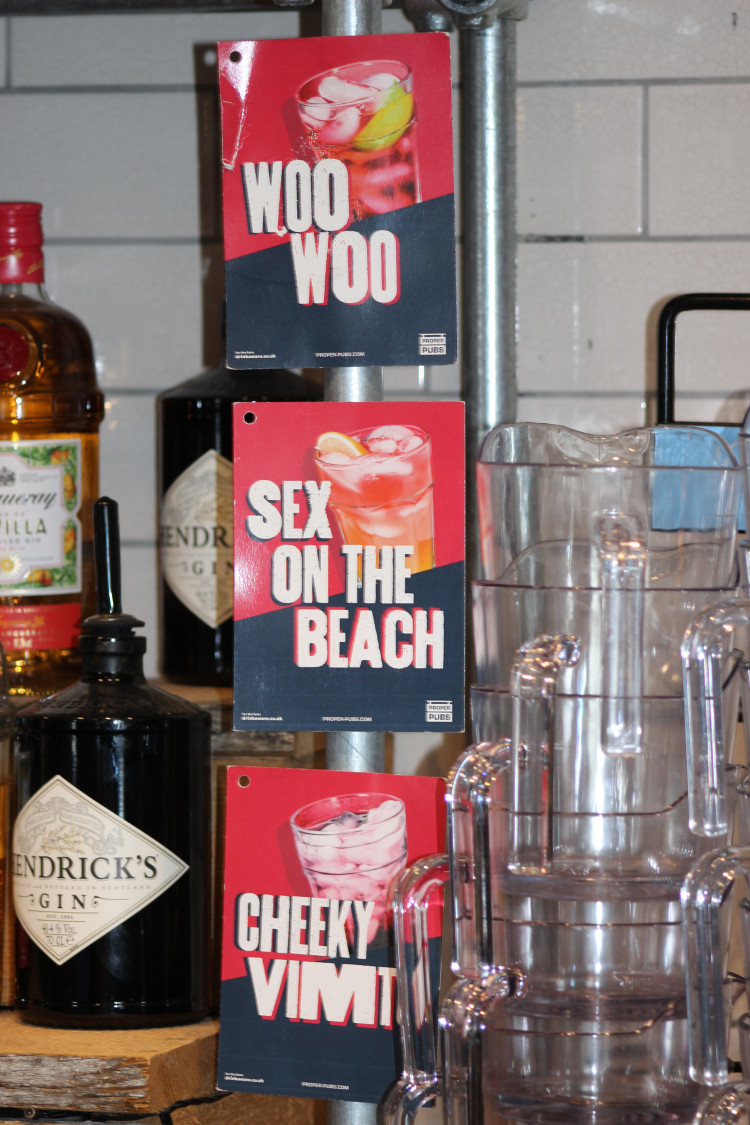 Four people work full-time, and two part-time at the central Macclesfield pub. (Image - Alexander Greensmith / Macclesfield Nub News)
And speaking of seven, the pub currently have a two for seven offer on cocktails, all-day, every day.
The latest investment comes after a refurbishment just before the pandemic.
As well as drinks, they sell pizza, which can be ordered to the new courtyard.
The pub is open until 11pm every day except Friday and Saturday where doors close at midnight.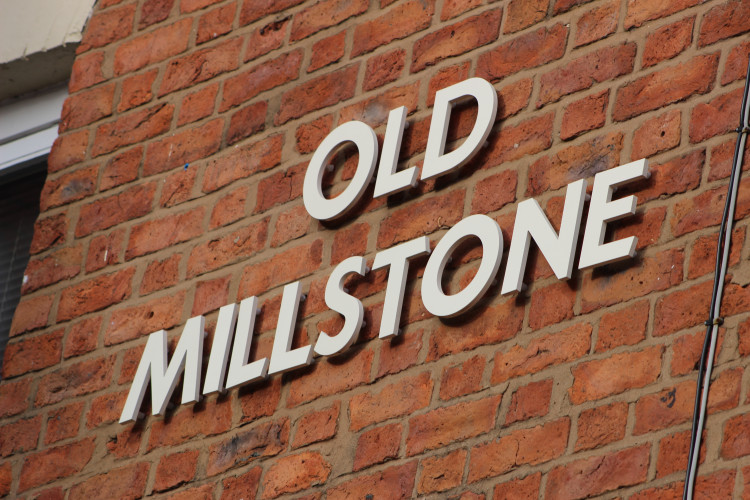 The pub is located inbetween to the old Bull and Gate Inn, now used as offices on the left, and The Nags Head pub and 108 steps to the right.
It is dog and child-friendly.
Old Millstone is located on 66 Waters Green, Macclesfield SK11 6JZ
Macclesfield: You can follow the pub on Facebook.
Do you have any memories of the Macclesfield pub? Join in the conversation on our social media.
Advertise your Macclesfield business for FREE on our Local List.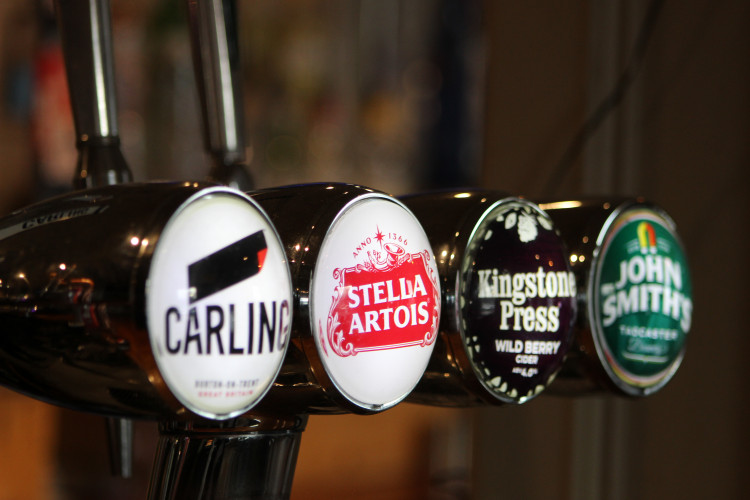 The family-ran pub want to have something for everybody. (Image - Alexander Greensmith / Macclesfield Nub News)
See Also: Revamped The White Lion is ready to roar
Macclesfield: Have you signed up for our FREE Friday weekly newsletter? It contains each week's top five Macclesfield news stories, and one EXCLUSIVE article?
Simply enter your email address on this link.
Free from pop-up ads, or unwanted surveys, Macclesfield Nub News is a quality online newspaper for our town.