Macclesfield Ambulance workers reveal why they went on strike today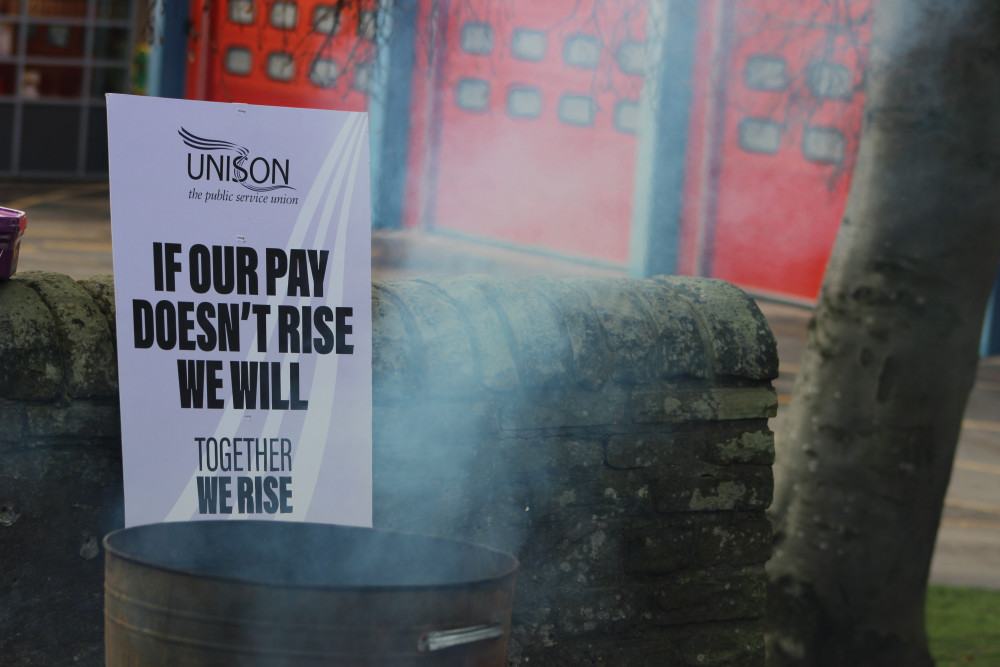 Ambulances were on-call during the strike, to allow emergency care to be unaffected. (Image - Alexander Greensmith / Macclesfield Nub News)
Macclesfield Nub News met with picketers striking for better pay and working conditions today.
Local ambulance staff took turns to strike in small numbers, with even those at the pickets being on-call should they be needed in an emergency.
The strike, which took place outside Macclesfield Ambulance Station on Chester Road, saw barrels being burnt and honks of support from passers-by.
Macclesfield Nub News spoke with two Macclesfield ambulance workers, and one Unison North West representative about their reasons to strike today.
"We're striking for multiple reasons from work pressures, to a lack of staffing which is partly caused by a lack of funding to the NHS", said a female strikee.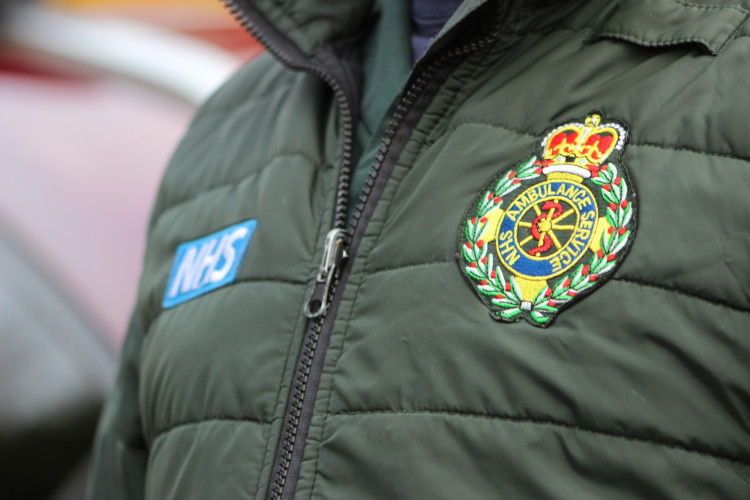 Unison and Unite ambulance workers and members were on strike. North West Ambulance Service GMB members were not. (Image - Alexander Greensmith / Macclesfield Nub News)
A male ambulance driver said: "People are leaving quicker than we can recruit them."
"I've never seen job retention as low as this. It used to be a job for life, and it has been for me, but its not any more with the amount of people leaving."
A Unison rep said: "There is a real irony that the government won't talk to us about minimum staffing levels on a day-to-day basis in the NHS, but that is something we communicate closely with them whilst on strike days.
"What we need is minimum safe staffing levels right across the NHS, including the ambulance services. And the only what that is going to happen is that the government are going to take serious steps to address the funding of the NHS generally and in pay of these workers."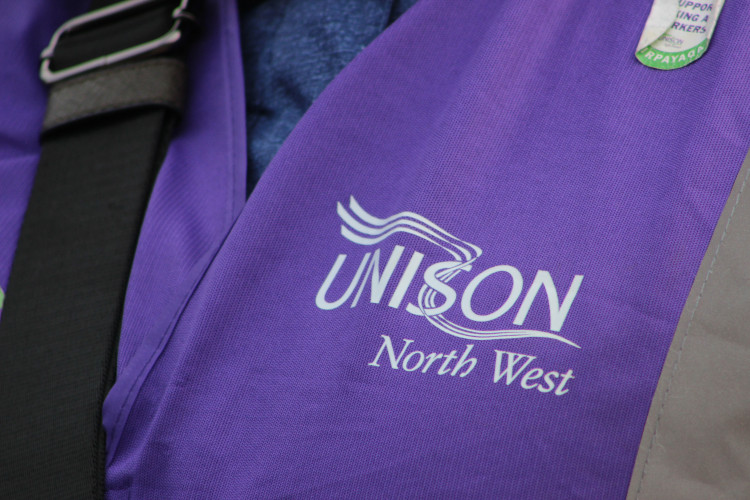 The strike is from 7am on Monday to 11pm. (Image - Alexander Greensmith / Macclesfield Nub News)
While precise Macclesfield or North West Ambulance Service stats on staff retention were unavailable, there is a clear indication of a wider picture and that the confirmation our area is in-line with national trends.
No current UK vacancy stats can be sourced, however, in England, the total number of NHS vacancies in June 2022 was 132,139 – a vacancy rate of 9.7%. This is an increase from the previous year, when the rate was 7.6%.
The trend is first thought to have began as COVID began, increasing pressures and workload on all key workers.
This led to one in nine leaving the NHS from September 2020 to September 2021.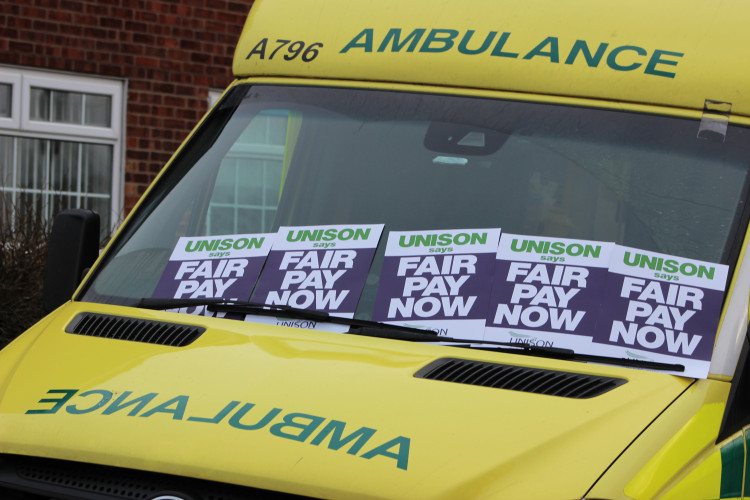 It takes 36 months to become a paramedic, but the last 36 months has seen thousands leave North West Ambulance Service. (Image - Alexander Greensmith / Macclesfield Nub News)
And when this regards paramedics, it takes three years to train them, so replacing this mass exodus has proven tricky, and places more pressures on the current workers.
The regional Unison rep added: "When you go through the training course and become qualified, you realise the incredible pressure that you face for the salary that you get.
"Some come to realise that they can take their skills elsewhere for more money, in a much less challenging environment, and sadly that's what we realise people are doing.
"What we want is for the government to come back to the table and talk to us with a serious offer on pay.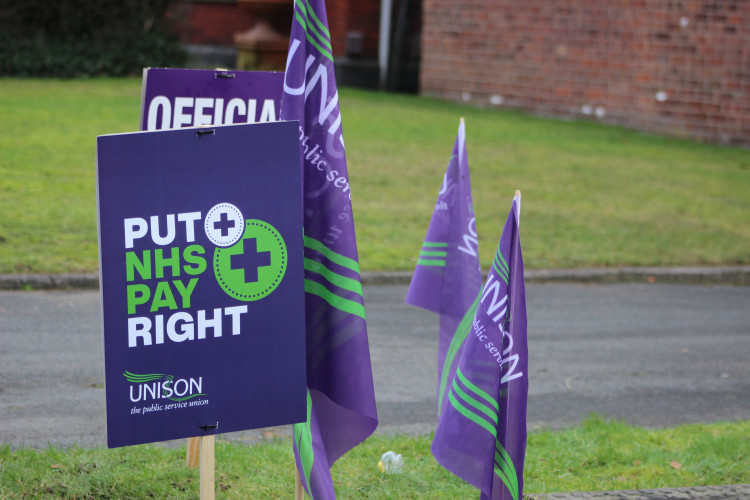 Residents are urged to only call 999 in an emergency. (Image - Alexander Greensmith / Macclesfield Nub News)
"They have started discussions, but until we get that offer the discussions don't mean anything.
"We're looking for a pay that meets the rising cost of living for these workers, recognises the important job they do and recognises the problems with retaining people in the service."
The Royal College of Nursing has confirmed that workers striking across the UK will maintain the "life-preserving care model" during industrial action, and highlighted that staff have been "dealing with a real-terms pay cut of 20 per cent since 2010."
The government has responded to national media reports that a pay rise of five per cent above inflation is 'unaffordable'.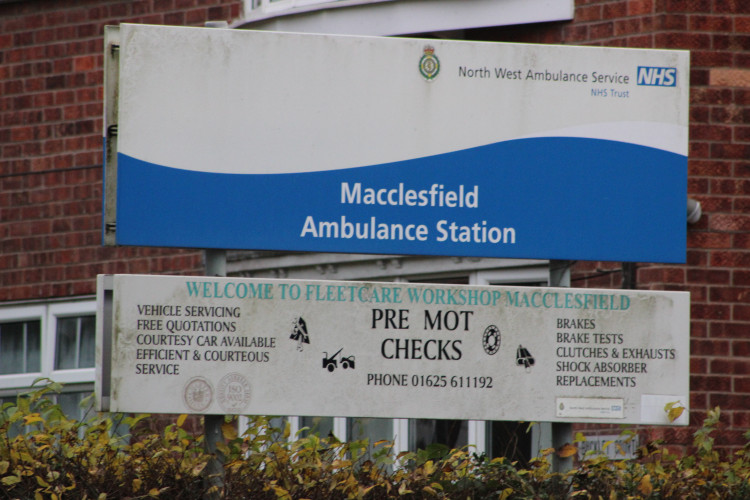 Macclesfield and British nurses will walk out too on February 6, in addition to ambulance staff. (Image - Alexander Greensmith / Macclesfield Nub News)
Health Secretary Stephen Barclay has argued in recent times that increasing pay would impact overall NHS patient backlogs caused by the pandemic.
He has been contacted for comment.
See Also: Hilltop Country House charity event to raise vital funds for grassroots sport
Advertise your Macclesfield event for FREE on our What's On section.
Macclesfield: Have you signed up for our FREE Friday weekly newsletter? It contains each week's top five Macclesfield news stories, and one EXCLUSIVE article?
Simply enter your email address on this link.
Free from pop-up ads, or unwanted surveys, Macclesfield Nub News is a quality online newspaper for our town.