Royal Mail Macclesfield to join national strike this week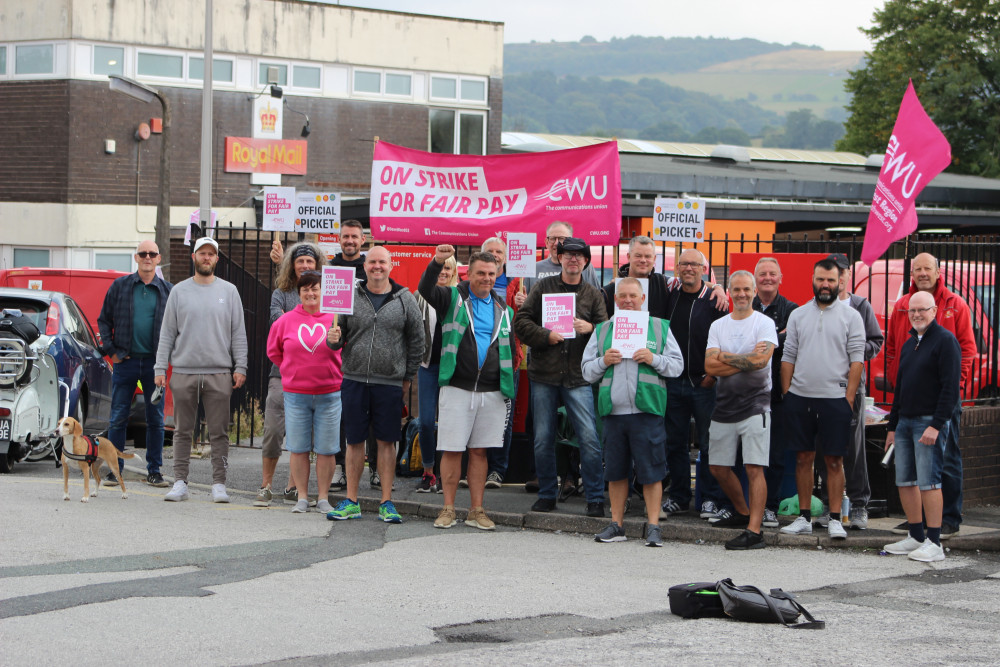 Royal Mail will resume their postponed strike, including those stationed at their Macclesfield Jordangate office this week.
The Communications Workers Union has organised a two-day strike from Friday 30 September to Saturday 1 October.
This follows strikes in August, and the one which had to be shelved from Thursday September 8 to Friday September 9 following the death of The Queen.
As with last time, 140 people in Macclesfield will be on strike.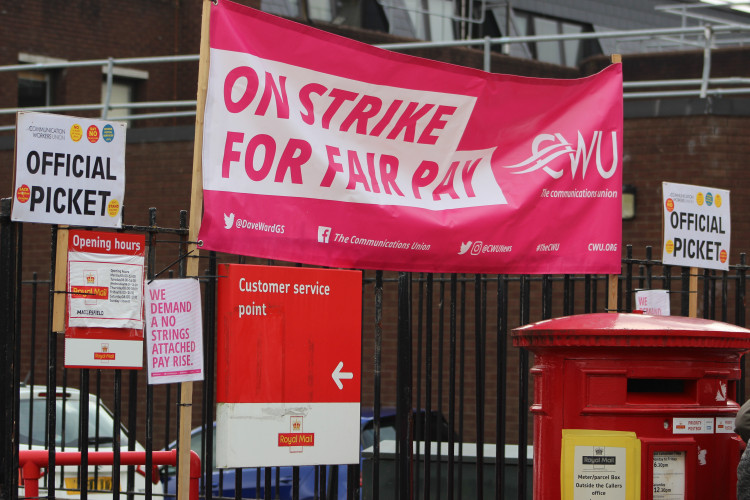 115,000 took part in the summer's strikes across the country.
David Kennedy is Communications Workers Union Branch Secretary, who represents the 2400 postal workers for SK and WA postcodes.
He told Macclesfield Nub News why so many mail deliverers are taking up the pickets.
"There was an overwhelming vote of 97% in July to strike action in pursuance of the union's claim for pay", he said.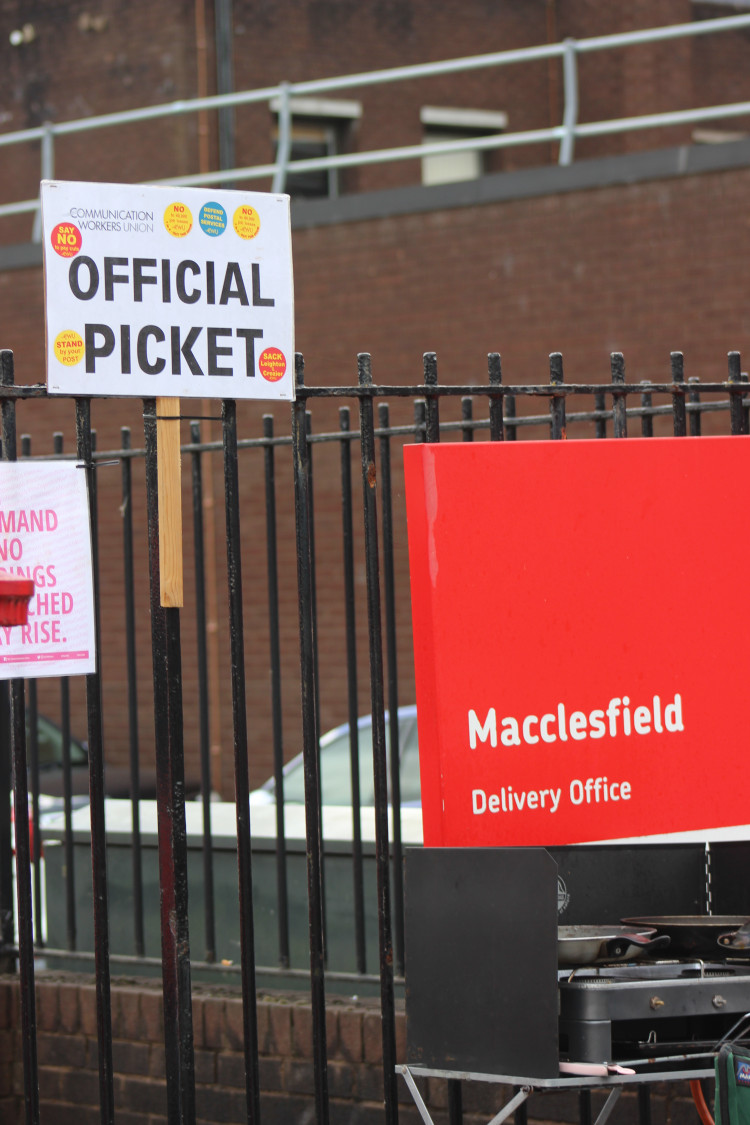 Expect the pickets to be up at Royal Mail Macclesfield this week. This is due to a pay dispute. (Image - Alexander Greensmith / Macclesfield Nub News)
"But it is again the backdrop of the company [Royal Mail] in holding a 2% increase of the workforce without reaching an agreement with the trade union.
"Which basically means they imposed a 2% pay increase on the work force without agreement with us, significantly lower than current inflation levels.
"It is the first national strike we have had on pay since 1971.
"The Union's claim is for a rise that meets the cost of living crisis.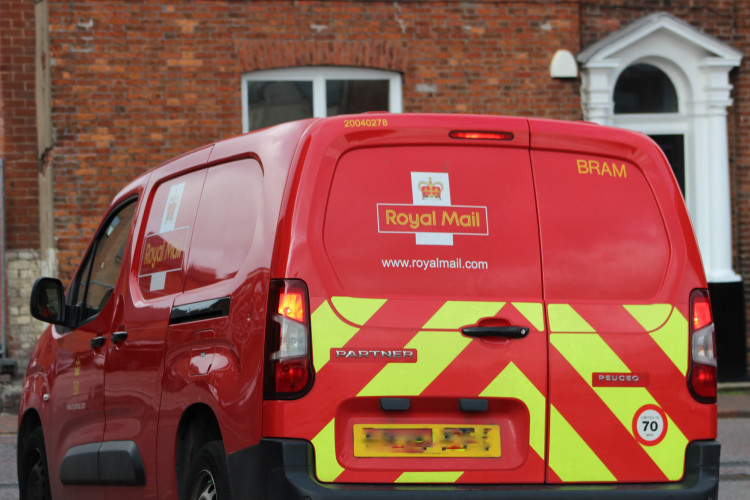 Royal Mail Macclesfield is located at 16 Jordangate, Macclesfield SK10 1EW. (Image - Alexander Greensmith / Macclesfield Nub News)
"The 2% they have had imposed on them doesn't come anywhere close to that kind of figure.
"Our members are not immune to current inflation rates. They can see the pay being eroded at the same time that the money are returning an overall profit of £758 million pounds.
"They [Royal Mail] need to recognise that postal workers are extremely angry. What we are seeing across the Royal Mail and other trade union industries, there is this elitist greed.
"I think we have Boris Johnson to thank for that. He was a man who made no attempt to hide the greed of his class. And I think we need to thank him for that because it has created a far bigger debate amongst people about what is right, and what is wrong and morals in society.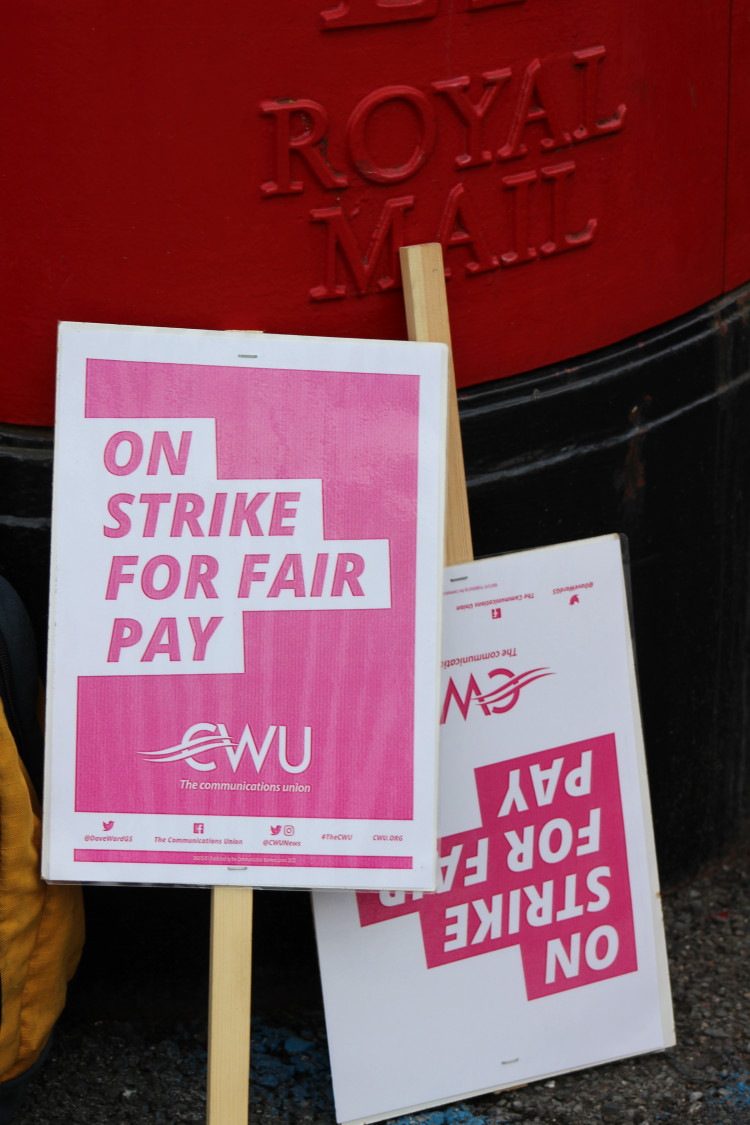 Post offices will remain open. But don't expect to see a postie at your door. (Image - Alexander Greensmith / Macclesfield Nub News)
"Postal workers can see the levels of corporate greed, and these are the people that frankly create the profit on behalf of these executives that are pocketing the money.
"As a consequence of that, that is why we are stood here today."
The dispute will mean you can't post letters or parcels for 48 hours, so if you're expecting something in the post then, you may have to wait a little longer.
Items posted the day before the strike will also be affected. COVID test kits and medical prescriptions will be prioritised for delivery, as will special or tracked 24 parcels. Letters will be at the back of the pile.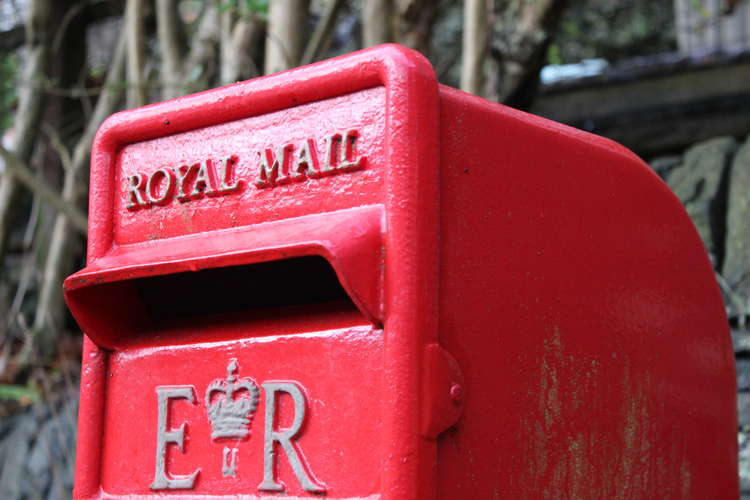 It is the fourth Royal Mail pay strike of the year. (Image - Alexander Greensmith / Macclesfield Nub News)
A Royal Mail spokesman told iNews: "The CWU's decision to announce further strike action is placing jobs at risk. Royal Mail is losing £1m a day. Strike action has weakened our financial position and is threatening the long-term job security of our postmen and women.
"The CWU has a responsibility to recognise the reality of the situation Royal Mail faces as a business and to engage urgently on the changes required.
"We are now a parcels business. We must adapt old ways of working designed for letters to a world increasingly dominated by parcels and act fast.
"We want to protect well-paid, permanent jobs long term and retain our place as the industry leader on pay, terms and conditions."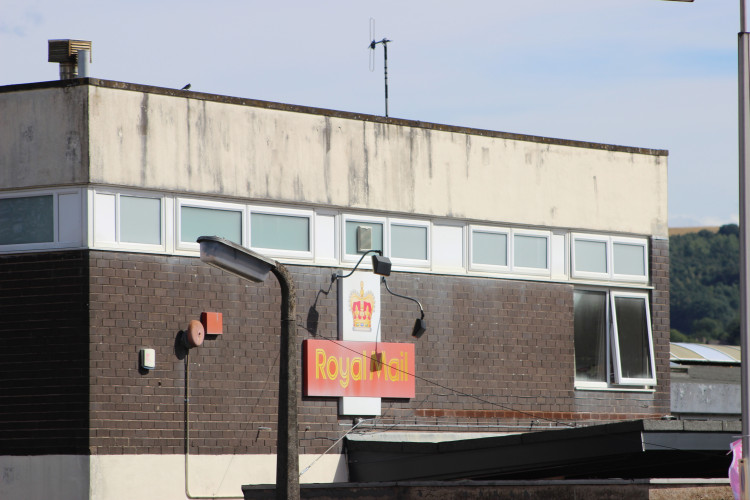 It is not known if there will be more strike's after this weekend's. (Image - Alexander Greensmith / Macclesfield Nub News)
Macclesfield: Do you agree with the strike? Join in the conversation on our social media?
See Also: Meet the half-Italian Macclesfield pasta maker inspired by his grandma
Got a business to promote in Macclesfield? Advertise it for FREE on our Local List.
Macclesfield: Have you signed up for our FREE Friday weekly newsletter? It contains each week's top five Macclesfield news stories, and one EXCLUSIVE article?
1400 of you have signed up already. Simply enter your email address on this link.
Free from pop-up ads, or unwanted surveys, Macclesfield Nub News is a quality online newspaper for Macclesfield and the surrounding area.