Meet the half-Italian Macclesfield pasta maker inspired by his grandma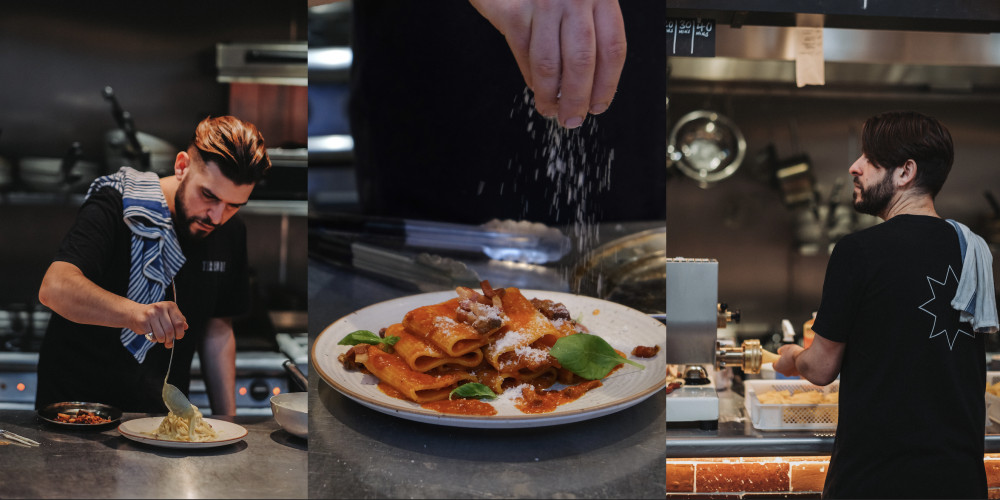 Meet The Picturedrome chef who fell in love with Macclesfield so much that he moved here. (Image - Claire Harrison Photography)
England played Italy in the football on Friday, so we went for a bite with Macclesfield's authentic fresh Italian pasta maker Jonny Mulyk.
The 35-year-old is the man behind Italian vendor Terroni Pastificio, located inside The Picturedrome Macclesfield.
Dishes include a beef shortrib pappardelle and spicy arrabbiatta pasta.
The handmade pasta business has been at The Picturedrome since it opened in 2019, and Jonny loved Macclesfield so much that he decided to buy a house in the town centre and move here.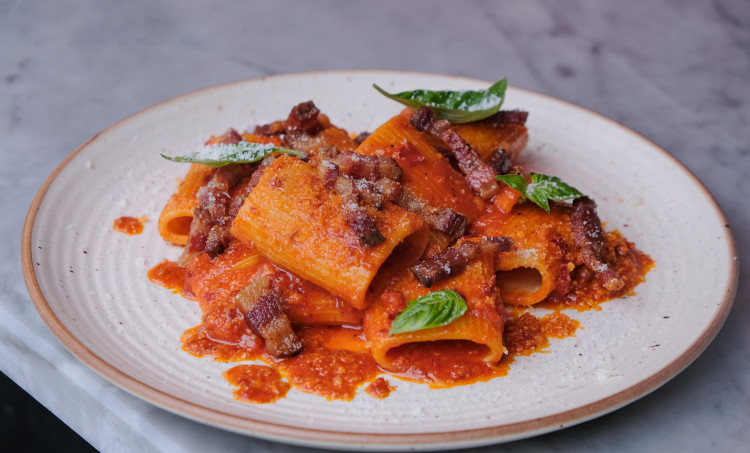 Terroni Pastificio or Terroni for short have over 3000 followers on social media. (Image - Claire Harrison Photography)
"My nonna [grandmother] was one person who inspired me to where I am today", he said.
"I really enjoy the Italian culture they have of eating together as a family.
"Everyone producing their food, people bringing their own table wine. I was exposed to that at such a young age, it left such an impact on me. That's how I realised it was my calling.
"Food is a part of life for them, and I want it to be for people who come here too."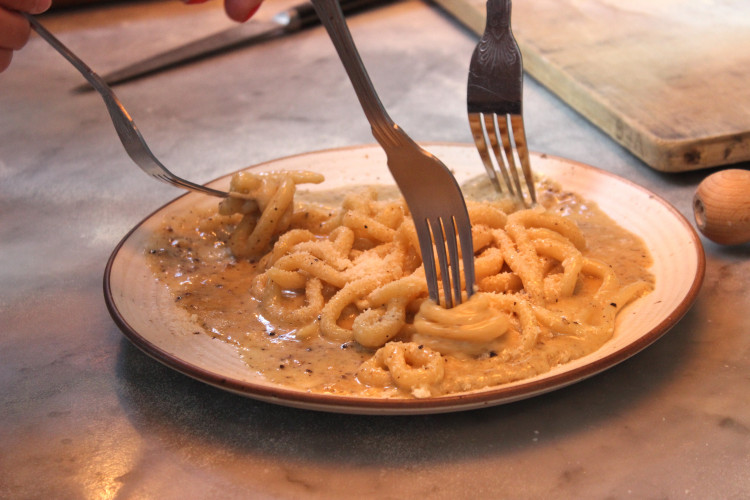 A popular vegetarian dish is cacio e peppe, which contains a creamy and cheesy black pepper sauce. (Image - Alexander Greensmith / Macclesfield Nub News)
This ethos has been carried out not just by Jonny, who uses locally grown potatoes for his side dish 'Nonna Style Potatoes', but also by The Picturedrome itself who select vendors for their love of regional produce.
Of course, not all ingredients come from the UK, however, Jonny has given his blessing to the Italy-based tomato growers, who he knows personally. And his choice of tomato supplier should be held in high regard, considering Jonny has lived in Italy for three years.
Before starting his own business, Jonny worked in Altrincham Market, another venue owned by The Picturedrome owners Market Operations.
His reward for over half-a-decade of service was a coveted slot at The Picturedrome, when it first came to Macclesfield in October 2019.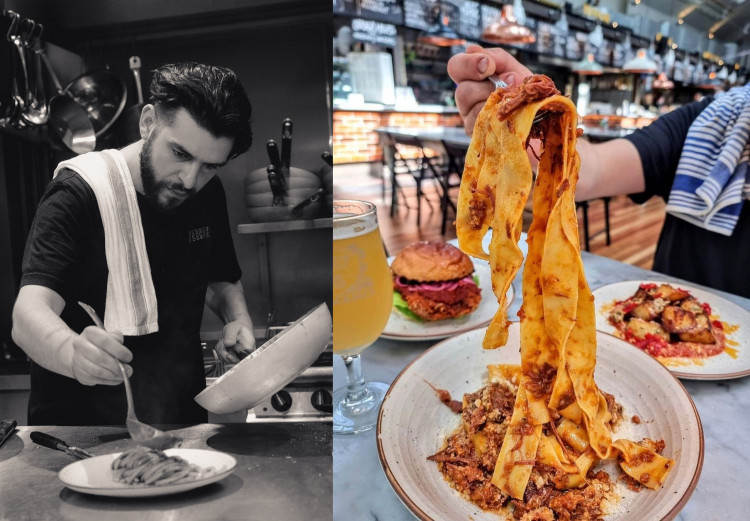 Jonny is half-Italian and half-Ukrainian. He lived in North Manchester and Altrincham before moving to Macclesfield almost three years ago. His pasta is made with high grade organic Italian semolina. (Image - Claire Harrison Photography / Terroni)
Fast-forward three years later, Terroni is still going strong and has now garnered a reputation for delicious dishes, including pasta shapes you won't find in the supermarket or other restaurant menus.
The secrets of Jonny's pasta include being drained through a bronze die for a temperature-controlled, quality-consistent product. This also allows the pasta to have a rough-textured finish which allows his homemade sauces to absorb and coat the pasta.
"We also serve open sandwiches such as the Italian beef sandwich or 'Nduja fried chicken sandwich.
"I wanted to create something which was a mixture of quintessentially Italian and being flipped on its head a bit.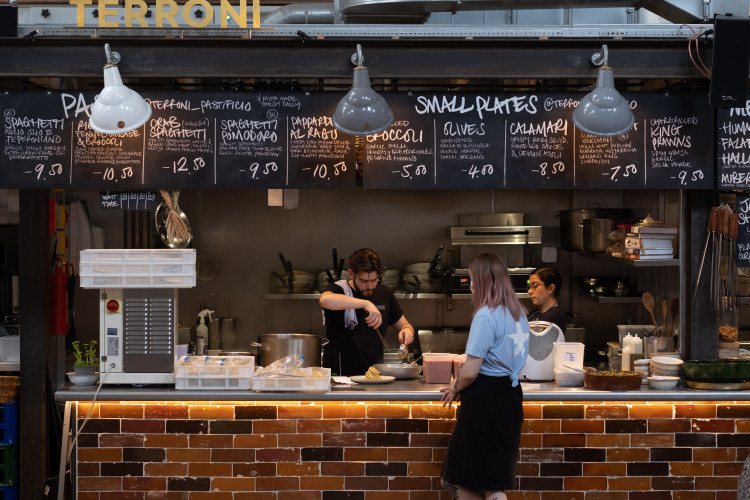 Rotating and seasonal specials also come to Jonny's menu, such as green pesto gnocchi which was used with Macclesfield-foraged wild garlic. (Image - Claire Harrison Photography)
"We also regularly hold pasta masterclasses you can sign up for where I can pass on the passion and knowledge to somebody else. These skills are dying out, there is not a lot of people who know it.
"Business was manic when we first opened, the first month was crazy and the response was incredible. I didn't expect it to be so busy, "Jonny explained.
"I love living in Macclesfield as it has a different, individual feel. It is a cool town, and a bit bonkers which is what I like.
"My favourite part about the job is people, seeing the smiles on their faces and the nice things they say. That's what Italian food is all about."
Other ingredients used include two-year matured parmigiano reggiano and chillies from the Italian region of Calabria. (Image - Claire Harrison Photography)
The business name comes from Northern Italian slang for Southern Italians, the latter of which, is the cuisine of choice for Jonny's eatery.
In the near future, Terroni will be a guest kitchen for two months at new Nantwich pub The Nag's Head, which is ran by Picturedrome owners Market Operations.
He will also hold more pasta masterclass events, where you can pay a small fee to be tutored how to roll and cook the pasta yourself, and have loads to take home.
Terroni Pastificio is located at The Picturedrome, 102-104 Chestergate, Macclesfield SK11 6DU.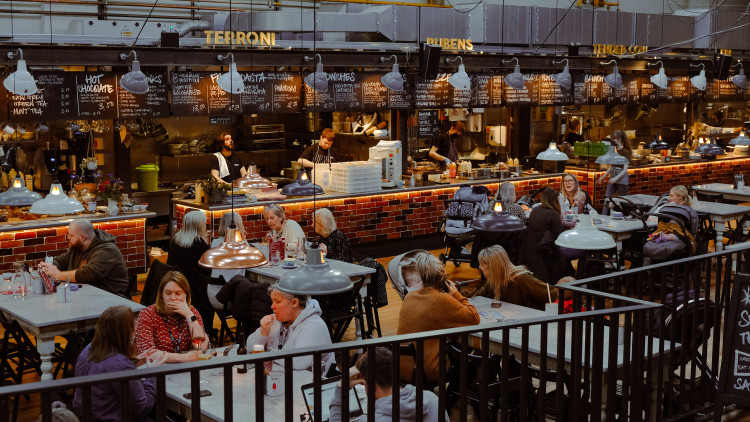 The Picturedrome is open from Tuesday to Saturday 11am to 9pm, meaning you could have pasta for breakfast.
They are also open on a Sunday from 11am to 5pm.
Terroni's opening hours are the same.
Macclesfield: Keep up to date with all things Terroni by following them on Facebook and Instagram.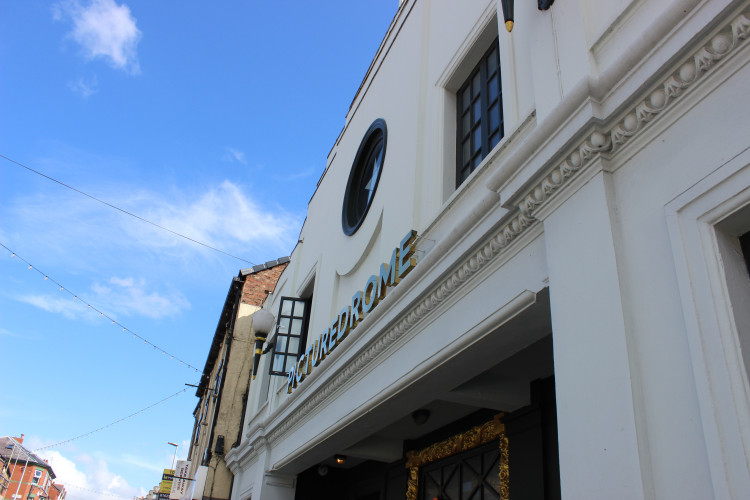 Macclesfield: No bookings are required at Terron, or any place to eat at The Picturedrome. (Image - Alexander Greensmith / Macclesfield Nub News)
See Also: Macclesfield pizza vendor switches to sustainable flour
Got a business to promote in Macclesfield? Advertise it for FREE on our Local List.
Got an event you'd like us to promote in Macclesfield? List it for FREE on our What's On section, kindly sponsored by The Picturedrome.
Macclesfield: Have you signed up for our FREE Friday weekly newsletter? It contains each week's top five Macclesfield news stories, and one EXCLUSIVE article?
Please note: Some content from this article was gathered, and posted to Nub News in April 2022, but a server crash meant the article had to be republished again with updated information.
1400 of you have signed up already. Simply enter your email address on this link.
Free from pop-up ads, or unwanted surveys, Macclesfield Nub News is a quality online newspaper for Macclesfield and the surrounding area.