Macclesfield sinkhole opinion: 'Please don't sit and see light when you get a chance to come to the tunnel'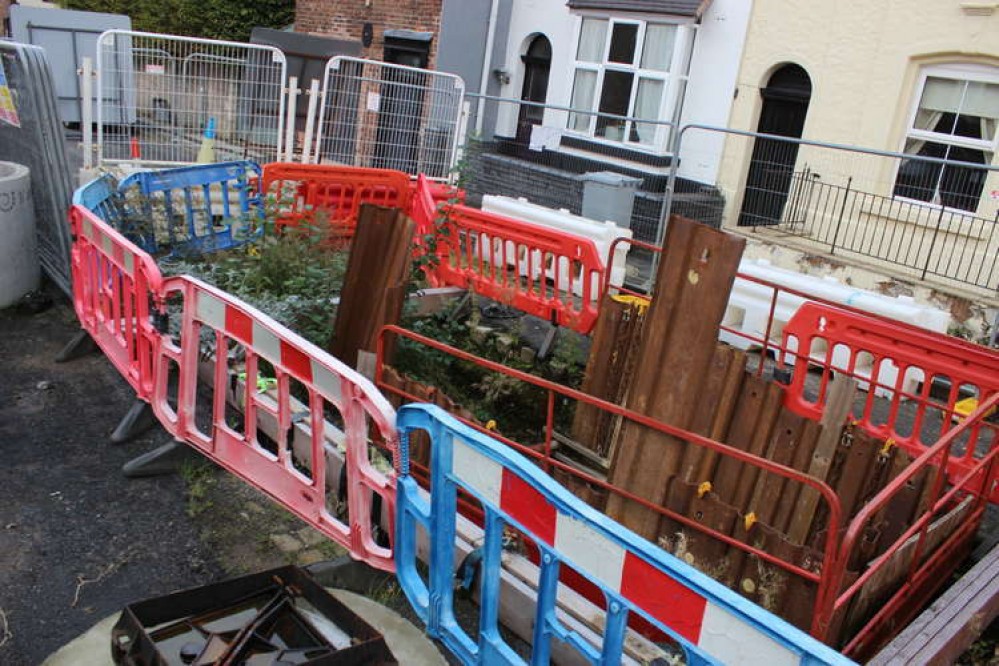 Macclesfield: The sinkhole as it was in October, before work resumed on the site.
This article was nubbed to our website by Abhishika Srivastav. You too can write your own articles for our website, by clicking the black 'nub it' button on our homepage.
Yesterday I read our councillors letter and I was shocked how he denied his responsibility and say Riparian rights are basically when your land adjoins a watercourse or has a watercourse flowing through or within it, then you are responsible for it.
His responsibilities are to work for residents, not to say residents are responsible for what goes through their property.
In the whole article, I can't understand what he wants to say, he is a councillor since 2019 and sinkhole appeard nearly three years and in between, he is unable to solve this matter at that time when the situation is in his favour (everybody knows because of the viral sinkhole song council is in under pressure), and I want to say a big thank you to Macclesfield Nub News for their help to make this song viral)
The councillor says he sees the light end of the tunnels when he is in the situation, he comes out to the tunnel, he sits there and sees the light, put there because of the resident's viral song, which put pressure on the council and thinks this matter is solved but sadly we are still there where we started.
And now he comes to the MP he rejected the £600bn, bill, so I just want to say any sensible person do the same thing, if that much cost bill comes on his desk without any plan how can he approved it, so I say thank you to our MP for his sensible decision.
And please stop blaming our MP. I know you all are very good in opposition, please do something for Hobson StreetðŸ™.
See also: Macclesfield: The sinking feeling continues but slow progress is being made.