Property: Sutton estate agent goes it alone with new Macclesfield business
James Sherratt (40) has sold homes in Macclesfield for 12 years, and has now gone solo. Congrats!
---
---
A Macclesfield man with over 12 years experience in the property industry has started his own agency.
James Sherratt (40) has started James Sherratt Bespoke Estate Agent, and prides himself on offering a personable and conversational service.
The property expert and dad was born and raised in Macclesfield.
He now lives in Sutton, and has exclusively worked his property career in the Macclesfield housing market.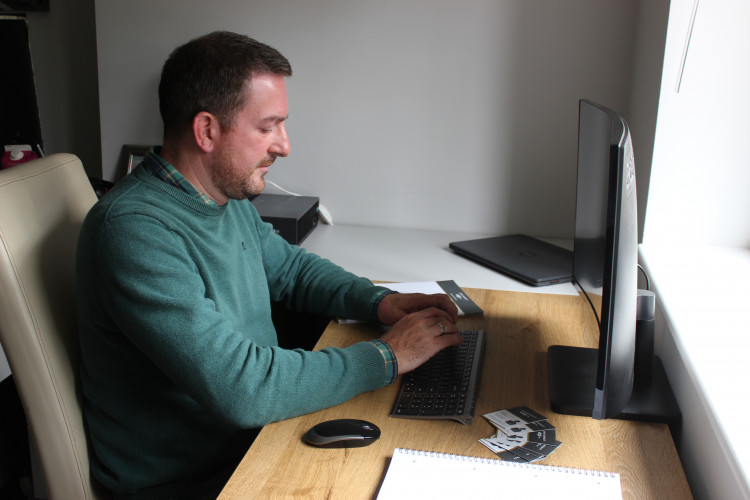 James has lived in Sutton for nine years, and works from home. (Image - Alexander Greensmith / Macclesfield Nub News)
"I offer a service similar to the high street agents, but you are getting more for your money, with a one-to-one service, a bespoke marketing product, and more consistency for both buyer and seller," said James.
"Because I've got low overheads, compared to the local high street agent, I don't have to sell volumes of houses.
"There's loads of benefits to that from a customers point of view. The person selling the house only has to deal with me. And for the buyer as well.
"Generally when someone values a property, people buy into people.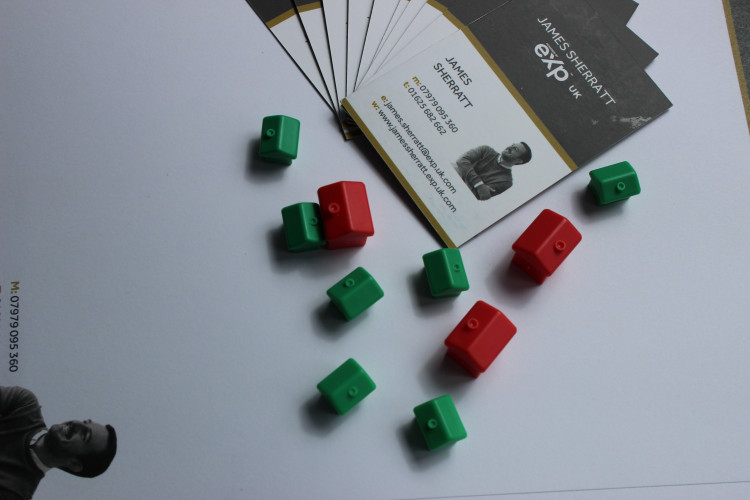 As he is not salaried, James is willing to put the hours in to provide a premium customer service, and to earn for his family. He charges 1% plus VAT. (Image - Alexander Greensmith / Macclesfield Nub News)
"Most of the time, the client picks the agent they choose because of the person that comes to value their house, but then after that somebody else will come and do all the marketing, viewings and sales progression.
"And all these people are busy, and dealing with 80-100 selling at a time, so it becomes unmanageable and communication breaks down, causing frustration for the homeowner.
"But with me, it is just me. So I thought, if I only have to deal with a small number of people at a time, it will be more manageable for me, the client gets more consistency of service speaking to the same person, I hold all the responsibility.
"I'm solely responsible for everything. With the exception of an external marketing team who does video tours if the person selling the house wants to pay for that. But photos are included regardless."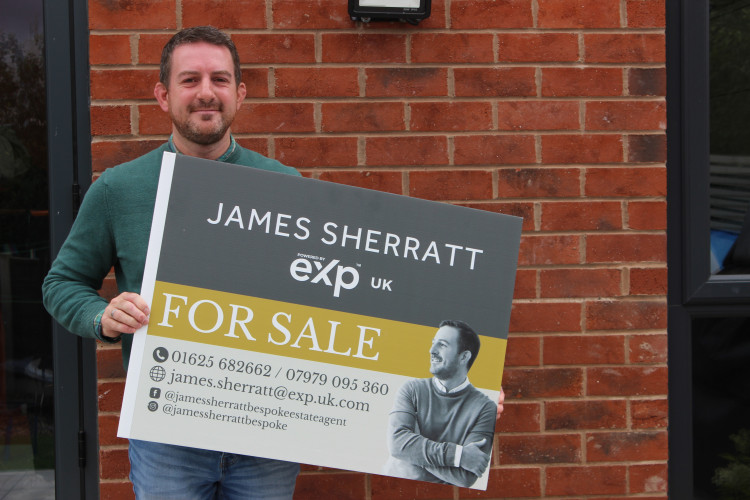 James has worked ten years for a Bollington estate agency, and two years in Macclesfield, he now goes it alone. (Image - Alexander Greensmith / Macclesfield Nub News)
James his skilled in negotiation, sales, rentals, sellers, and working with landlords. He has even worked as a mortgage underwriter, so has experience in property beyond just selling homes.
Despite being a solo venture, his new venture is affiliated is affiliated with global property brand eXp, who provide him with a training platform and support.
"I'm from Macclesfield originally, I grew up off Buxton Road, went to Puss Bank and Fallibroome," added James.
"My mum and dad are from here and my sister as well, she also works for a rival estate agency in Macclesfield.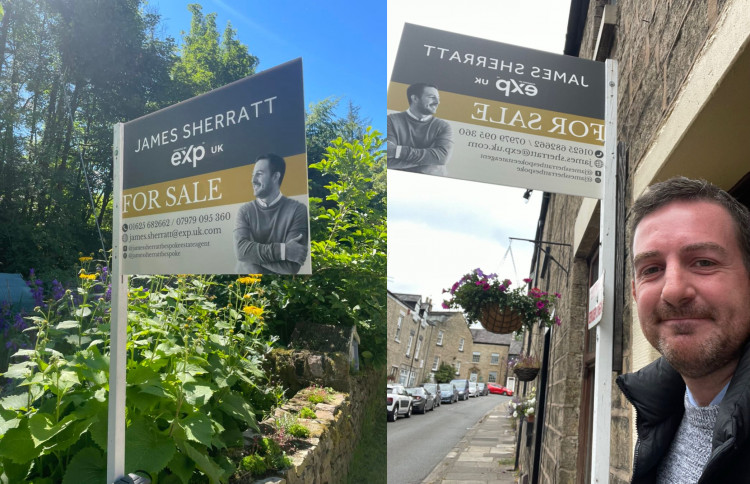 Expect to see a lot more of these signs around Macc! (Image - James Sherratt Bespoke Estate Agents)
"I love selling properties here because Macclesfield is a really nice market town, it has got loads of history. It is a nice small little area, incorporating characterful villages all around it.
"Having grown up in Macclesfield, I know every area by the back of my hand. And I am obsessed with houses. I even did my work experience as a teenager in an estate agency.
"One thing I have noticed being on my own, is that a lot of agents is quite lazy because the attitude is 'well anyone can sell a house', and it is quite sad because a lot of consumers also think like that.
"But I think it is a bit of a misconception because some houses are easier to sell than others. And it can also come down to how you market that property and what price you put it on the market for.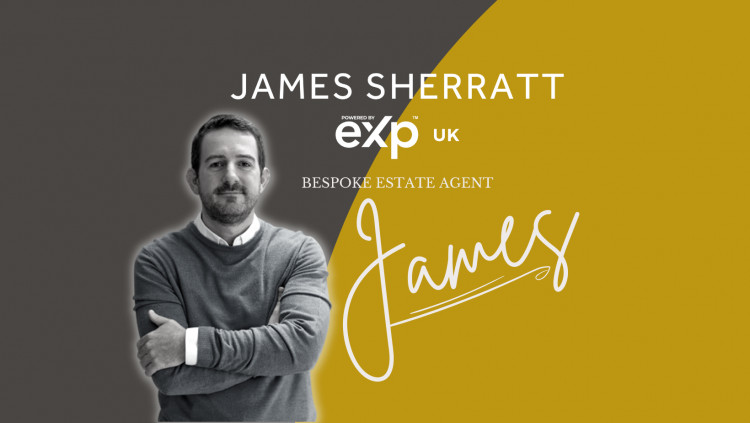 James prides himself on accurate marketing, and even shares drafts of the marketing with clients before it goes online. (Image - James Sherratt Bespoke Estate Agent)
"There's some agents that are putting property prices on low to drive the price up, there are some that are putting it on really high to take advantage of the market conditions, but customers do get sucked in with figures and at that point, you are not going to draw anyone in if it is super high.
"But I'm not thinking about what my boss will think, I'm building a personal brand about me, focused on building a good reputation. And I do genuinely care about getting the customer from A to B.
"I pride myself on having an open conversation with consumers about what they think they can achieve on the market.
"I allocate 45 minutes for each viewing, whether it is a two bedroom cottage or five bedroom home. Which is something the high street agents can't offer.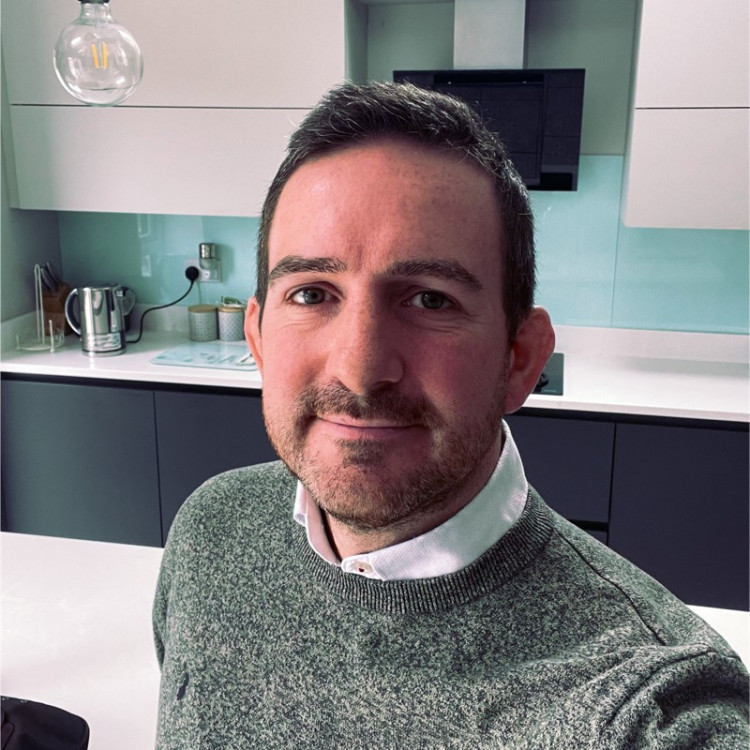 James claims he is available to chat 24 hours a day, something which traditional estate agents won't be able to offer. (Image - James Sherratt Bespoke Estate Agent)
"I recently went to go look at some small properties in Bollington, and gave them all the same amount of my time. All of them said they couldn't believe how much time they had to view the house, they weren't rushed, they could wander around and ask me any questions. They told me most estate agents would give them about 15 minutes, which is not enough in my opinion. Irrespective of the price or size.
"I just spent an hour and a half with a couple who hadn't moved house for fifty years, explaining everything in detail so they'd be comfortable with me, and so I could get to know them.
"What is happening in this busy market is people are being pressured to make an offer, the offer is getting accepted and then a few days later they are pulling out.
"I also set aside an hour to discuss offers with people at their home. Most agents do this over the phone. But I don't want to rush people.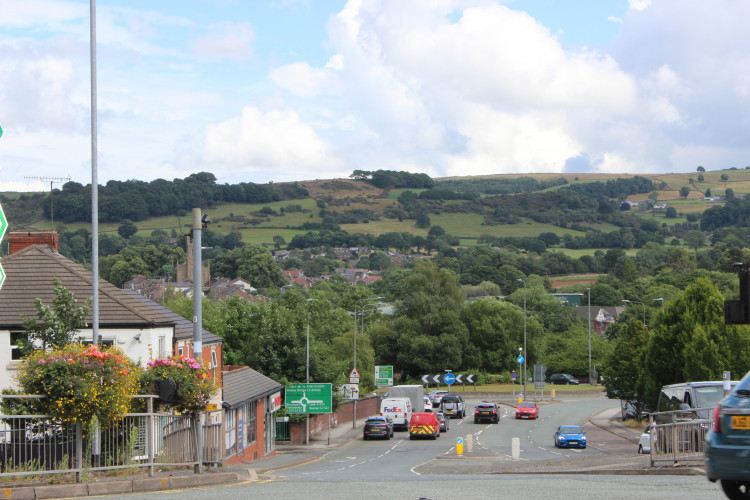 James has lived in the Macclesfield area all his life. (Image - Alexander Greensmith / Macclesfield Nub News)
"High street estate agents get paid a salary every month, but as I am self-employed I don't get that, I am going to do everything I can do make sure that sale is as solid as it can be.
"But it still amazes me that people say to me 'Wow. This has been a really good viewing experience.' Because that should be a standard for the industry."
The number of properties James is dealing with at any given time will not go into double figures, allowing him to offer what he claims is a consistent, quality service.
"I go in with the approach that I am a real person, I've got a family, I live in Macc just like you. And I'm here to do the best job I can do," he concluded.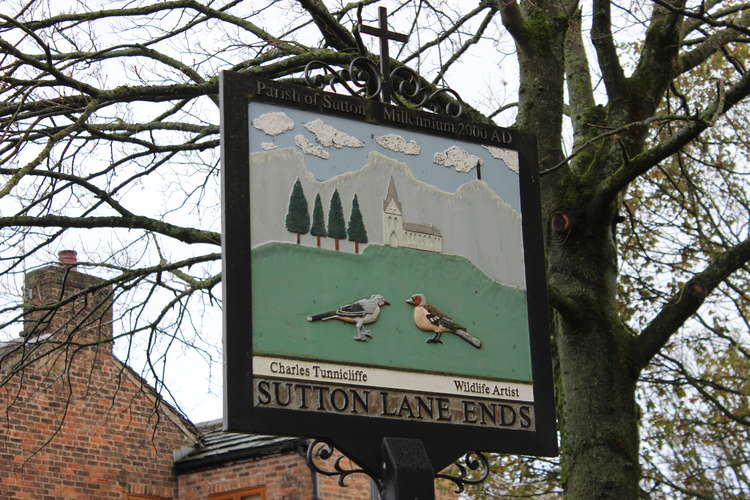 James lives in Sutton. (Image - Alexander Greensmith / Macclesfield Nub News)
"I'm humble, personable, genuine and not trying to pull the wool over your eyes.
"I try to dress down a little bit to communicate this. And also feature my face in all of our pictures and videos on social media.
"My favourite part of the job is meeting people, making them feel fully informed and coming away knowing that I've done a good job."
Macclesfield: If you're interested in selling your home with James, please email [email protected] or call him on 01625 682662.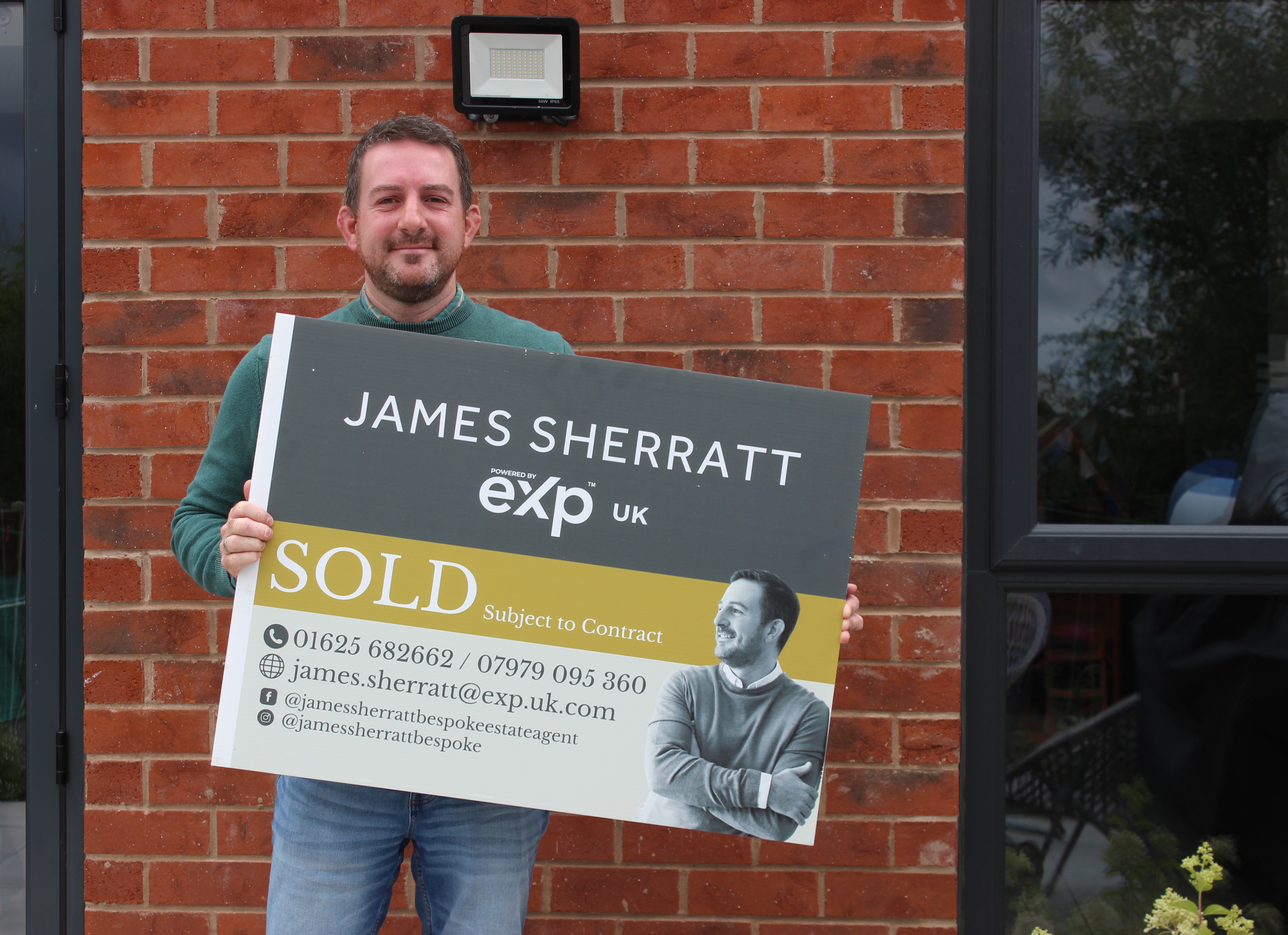 The Sutton dad's new estate agency firm is approaching their one year anniversary. (Image - Alexander Greensmith / Macclesfield Nub News)
You can also support James' business for FREE by giving him a follow on Facebook.
His website can be found here: jamessherratt.exp.uk.com.
He also has an Instagram.
Check out the latest Macclesfield property news on our Macclesfield Property Section.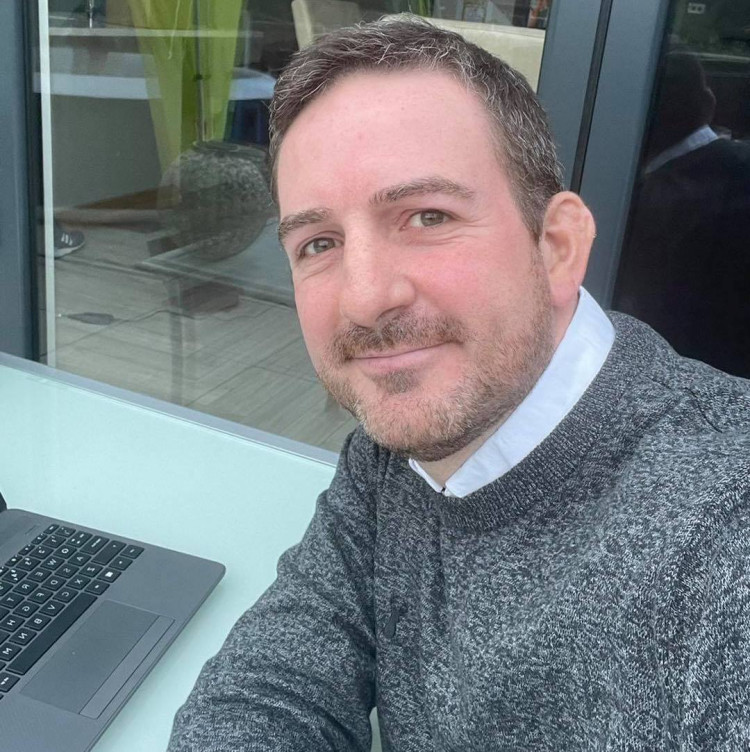 He has over 600 followers on Facebook. (Image - James Sherratt Bespoke Estate Agent)
Macclesfield: Have you signed up for our FREE Friday weekly newsletter? It contains each week's top five Macclesfield news stories, and one EXCLUSIVE article?
1400 of you have signed up already. Simly enter your email address on this link.
Free from pop-up ads, or unwanted surveys, Macclesfield Nub News is a quality online newspaper for our town.