Comedy play based on actor Oliver Hardy to be performed in Macclesfield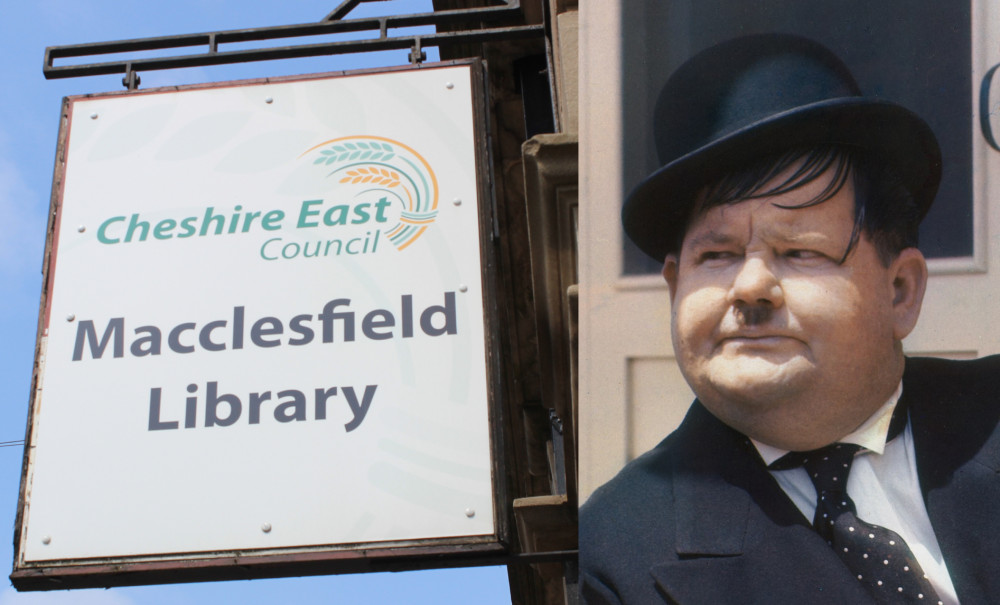 Legendary comedy actor Oliver Hardy pictured in 1938. (Image - CC 1.0 Public Domain Unchanged bit.ly/3f5f3Zv)
Fans of iconic comedy duo Laurel and Hardy will want to come to a brand new show in Macclesfield.
Jeffrey Holland... And This is My Friend Mr Laurel is a one man show set towards the end of Oliver Hardy's life. It takes place in Oliver Hardy's bedroom.
The show sees Stan Laurel pays a visit to his sick friend, recounting their past success as one of the greatest cinematic partnerships of the century and providing an in depth, humorous and touching account of the comedian's life.
The American passed away in 1957 aged 65, and his British comic actor partner Stan Laurel - who is also referred to in this new show - would pass away a few years later.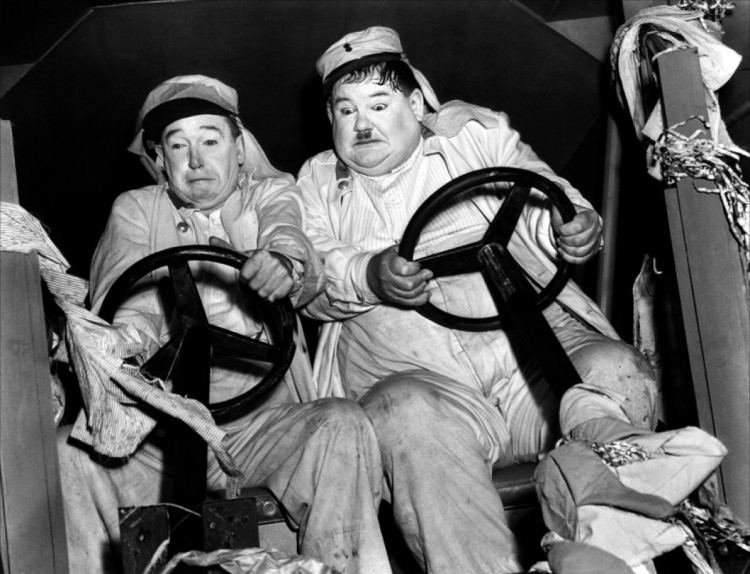 Stan Laurel and Oliver Hardy pictured in 1939 filming 'The Flying Deuces'. (Image - Public Domain bit.ly/3UrRqdQ)
76-year-old actor Jeffrey Holland (Spitting Image, Coronation Street, Oh, Doctor Beeching!) will start in the performance, which will take place next month at Macclesfield Library.
The production fulfils a long-held desire for Mr Holland to pay tribute to his hero Stan Laurel, who got him into acting.
Jeffrey Holland will star in this intriguing, funny and often poignant tale of friendship, love and dedication about one of Hollywood's great film comedians.
The theatrics are part of Cheshire's new Rural Touring Arts season, which will also see other shows in the Macclesfield area.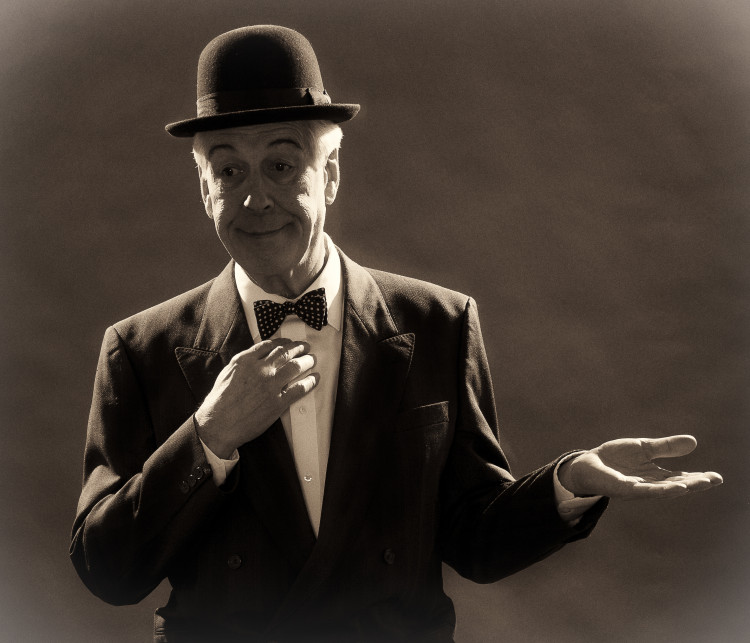 'Jeffrey Holland... And This is My Friend' star Jeffrey Holland in costume as Stan Laurel. The play is a show about friendship, memories and a pair of remarkable lives. (Image - Jeffrey Holland)
"Cheshire East Council is delighted to announce the arrival of a new Cheshire Rural Touring Arts season," said Cheshire East Council in a statement.
"The rural touring theatre – supported by Cheshire East and Cheshire West and Chester Councils and Arts Council England – will be putting on exciting performances across the borough this autumn.
"Show highlights for the coming season in Cheshire East include a one man show from Jeffrey Holland – who appeared in Hi-de-Hi – called This is My Friend Mr Laurel at Macclesfield Library."
"The programme is organised by an army of voluntary promoters, staging live high quality professional performance events in small intimate community spaces across Cheshire.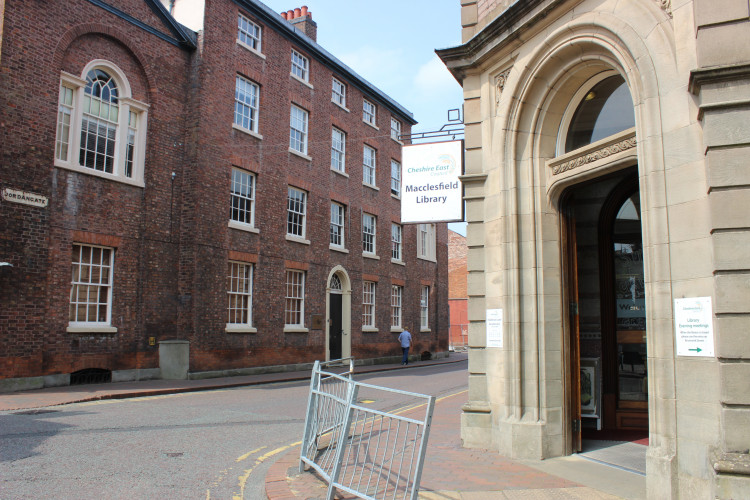 Macclesfield Library is located on Jordangate. (Image - Alexander Greensmith / Macclesfield Nub News)
"There is also a comedy theatre show at Gawsworth Village Hall called The Frozen Roman about a village where the pub is being threatened with closure to make way for a housing development.
"The new season marks a welcome return to more regular theatrical performances across the whole county and it is hoped that residents will support them wherever possible."
Jeffrey Holland... And This is My Friend Mr Laurel will take place on Saturday October 8, and there are just over 40 tickets left.
Tickets cost £13 and you can buy them on this link. Curtain call is at 7:30pm.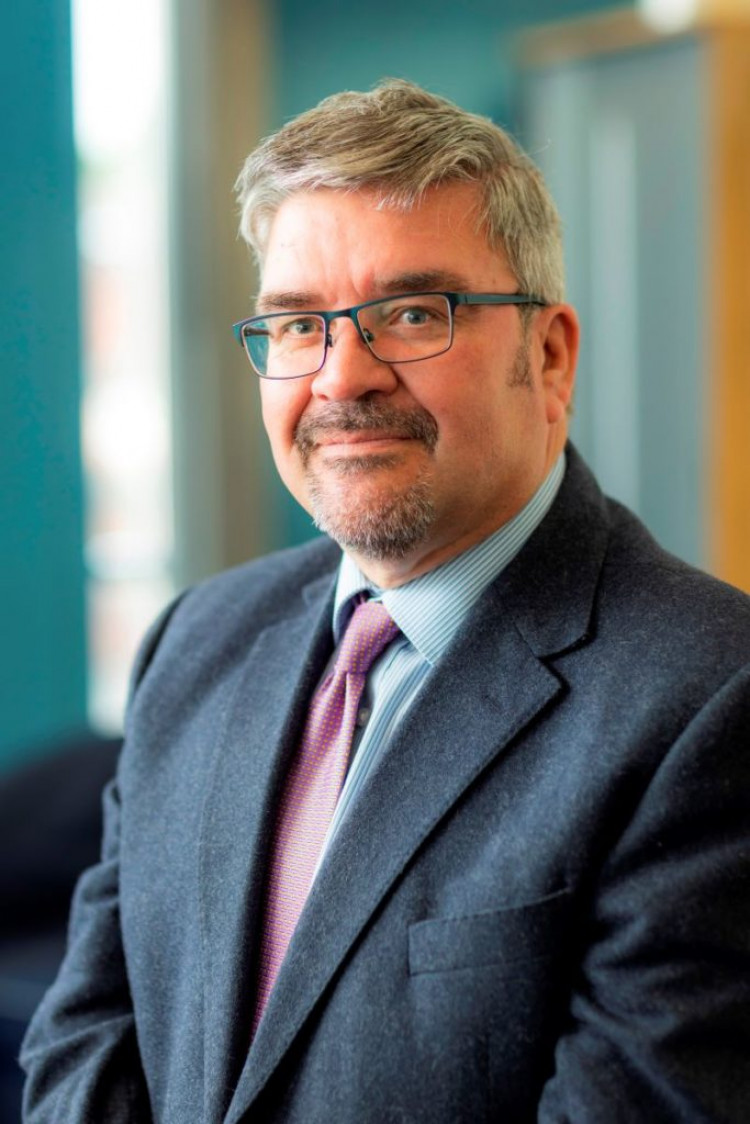 Cllr Nick Mannion is also a councillor for Macclesfield West and Ivy. (Image - Cheshire East Council)
Councillor Nick Mannion, chair of Cheshire East Council's economy and growth committee, said: "The return of theatrical shows to the more rural parts of our borough allows everyone access to high quality performances on our rural doorsteps but is also a way of animating community buildings or spaces and bringing communities together safely.
"Comedy shows and theatre performances are something that many of our residents really cherish and these productions – in some instances simply one person shows –bring great joy to so many people."
"I do hope residents will be able to get along to one or two of the shows this autumn and support what for many is often the lifeblood of village life."
Local, affordable and hilarious, all performance details across Cheshire East and how to book them can be found on this link.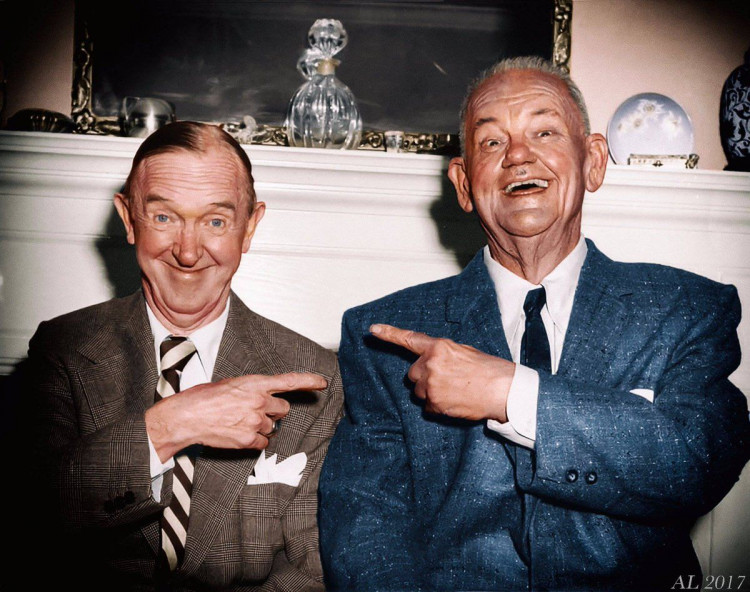 Laurel and Hardy pictured as old men in 1950. Their lives were recently put on the big screen for the 2018 British film 'Stan and Ollie'. (Image - CC 4.0 bit.ly/3qVKrwj Mohammad.ariya Unchanged)
See Also: Macclesfield's 'hidden gem' Pachamama celebrates first birthday
Got a business you want to promote? Advertise it for FREE on our Macclesfield Local List.
Macclesfield: Have you signed up for our FREE Friday weekly newsletter? It contains each week's top five Macclesfield news stories, and one EXCLUSIVE article?
1400 of you have signed up already. Simply enter your email address on this link.
Free from pop-up ads, or unwanted surveys, Macclesfield Nub News is a quality online newspaper for Macclesfieldand the surrounding area.