A first glimpse inside the new homes on former King's School Macclesfield site
Cheshire-based housing developers Hall & Co have now revealed their first plots at Kings Row, Macclesfield.
---
---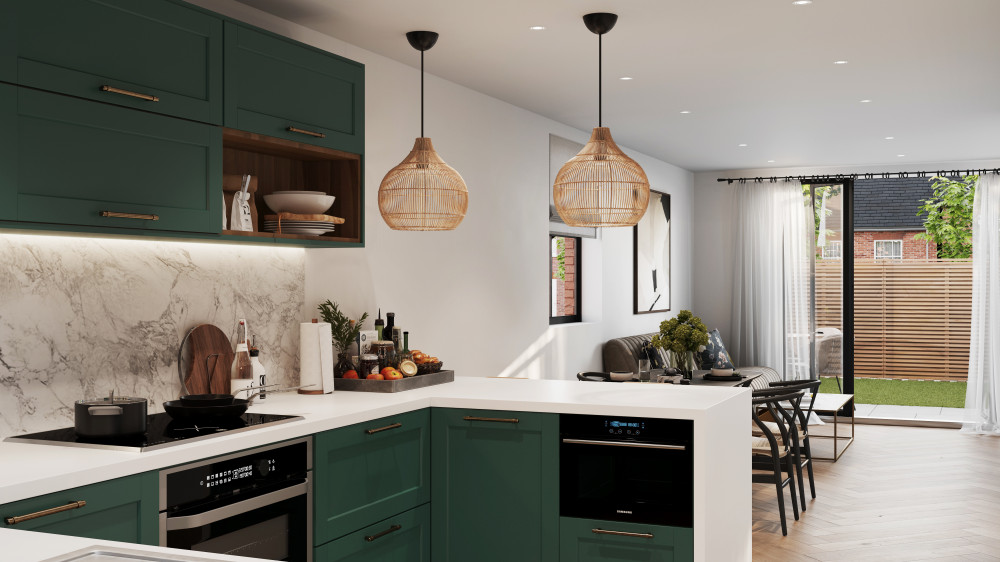 This four bed two bathroom home is 1212 square feet, and valued at £389,950. (Image - Hall & Co)
If you've passed Cumberland Street recently, you may have noticed that the hundreds of houses to be built on the old King's School site are starting to take shape.
Cheshire-based housing developers Hall & Co have now revealed their first plots at Kings Row, Macclesfield.
The company, founded in 1998, have unveiled ten beautiful new homes that form part of the highly-anticipated redevelopment of the former King's School site.
Two plots have been released for the new homes - named 'The Percyvale' in homage to Sir John Percyvale, King School's famous founder - each offering three spacious floors of beautiful, contemporary living space.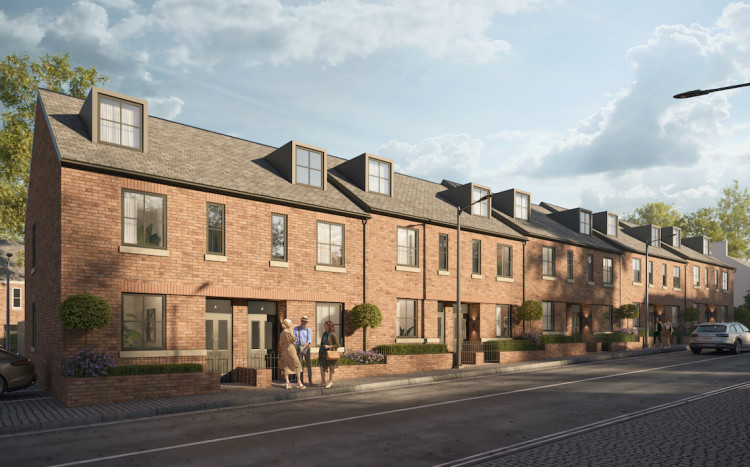 The Percyvale has been designed to balance open living and the need for privacy, with a large ground floor kitchen diner and a series of large second and third floor bedrooms, including an en-suite. Each of the properties also include a home office, allowing for flexibility and a balance between life and work.
Like all Hall & Co properties, the homes, located on Pownall Street, will be insulated to a very high standard, reducing energy bills for all residents and helping to lower carbon emissions.
Kings Row sits at the heart of Macclesfield; just minutes from beautiful countryside and a short walk to our town's bars, restaurants and coffee shops.
Residents will also benefit from a new park; part of PJ Livesey's redevelopment of the wider King's Road site.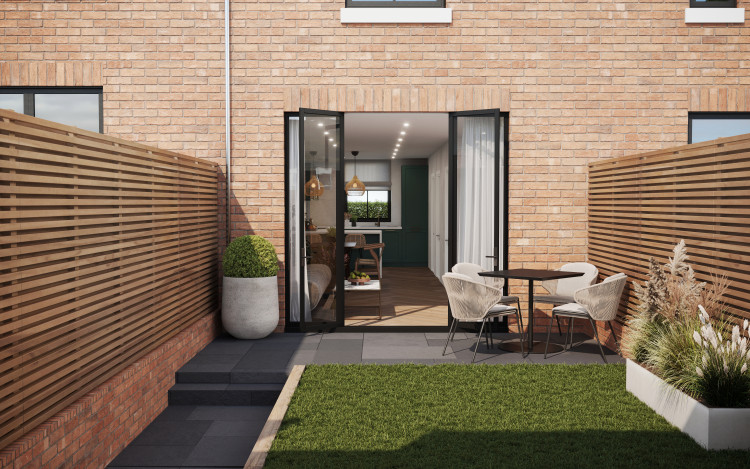 The homes will be ready to move into next year. (Image - Hall & Co)
Charlotte Wood, Director at Hall & Co, said: "We're really proud of Kings Row so it's great to be able to release the first two plots."
"We've worked hard to design homes that are high-spec, modern and energy efficient, while remaining sympathetic to the history and heritage of the site.
"Kings Row offers the perfect location for couples or families - each property is designed to balance the need for space and privacy, with the flexibility to accommodate the closer relationship between home and work.
"They are beautiful, unique homes in a fantastic location, so we expect to see a lot of interest in the first plots."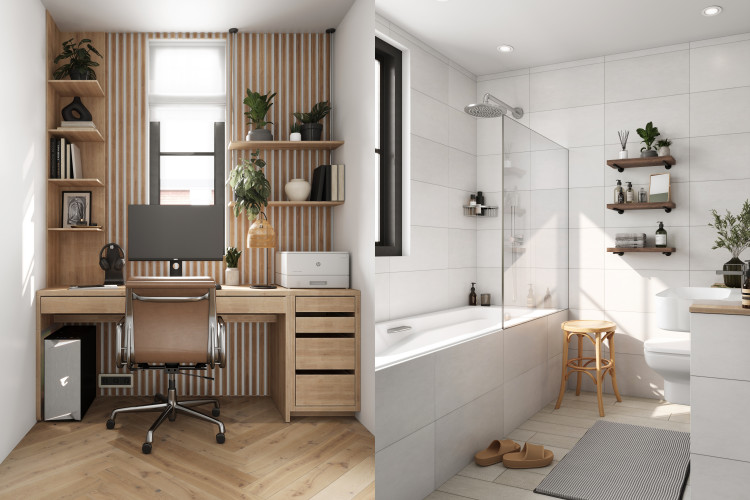 The homes will be complete by 'summer 2023'. (Image - Hall & Co)
Plot 10, an end terrace, is listed for £389,950, along with neighbouring Plot 9 at £384,950. Hall & Co is also offering a £5,000 deposit contribution on the first two plots to exchange.
Another housing developer is also building homes on the site of the former school, which moved to Prestbury after 520 years.
Click here to see the alternative homes coming to the historic site.
Hall & Co is a family-run property developer who are currently undergoing two property developments in Macclesfield. Aside King's, there is the just-announced 2.5-acre village community in Macclesfield called Flora Henburyo.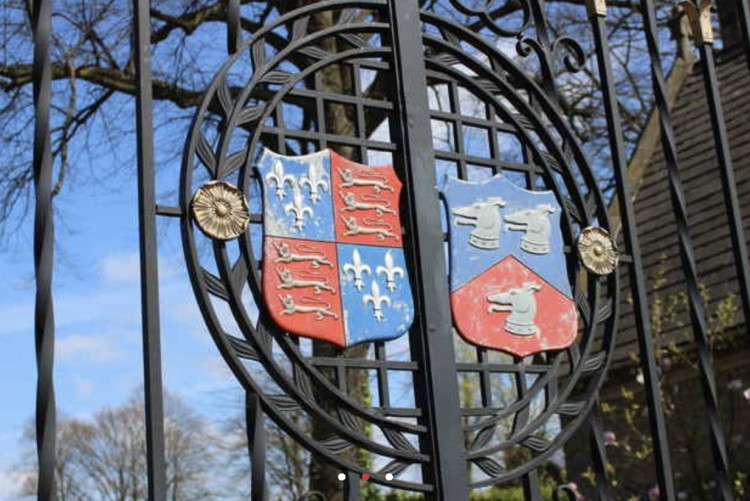 The Gates of Remembrance pictured before construction began. (Image - Alexander Greensmith / Macclesfield Nub News)
Flora claims to offer a new model for sustainable living. And will exist alongside the pre-existing businesses currently situated at the site.
Please click here to read more.
After a new place to live or need something else related to your home? Why not head to the Macclesfield Property News Section?