New pancake and milkshake store by Macclesfield Gordon Ramsay TV star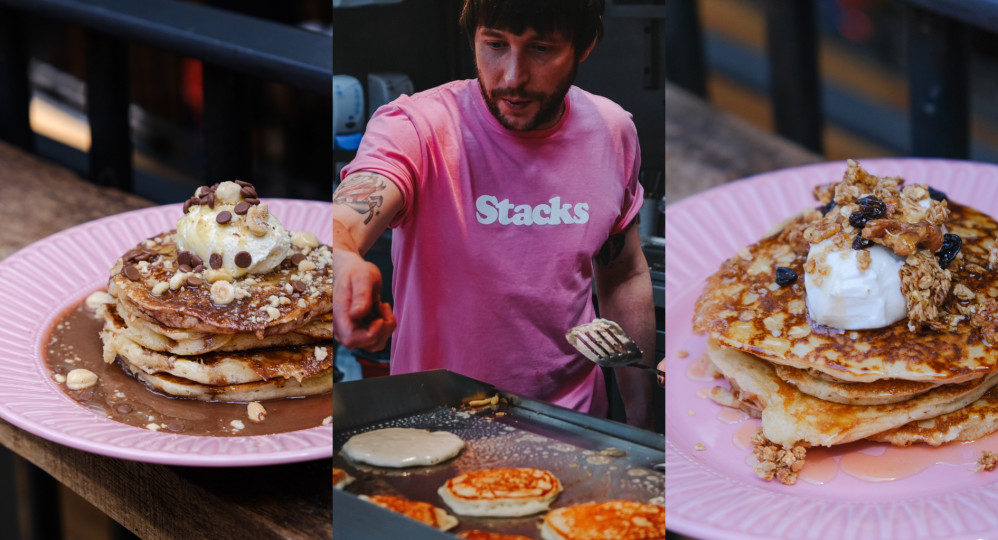 Jamie Savage - known for Savages Mussels in The Picturedrome - has opened a pancakes and milkshake stall in the same building. (Image - Claire Harrison Photography)
A Macclesfield food entrepreneur has opened his second stall in The Picturedrome.
Jamie Savage, who has served our town superb seafood with Savages Mussels since The Picturedrome opened in 2019, has opened a dessert stall to compliment his savoury offerings.
Stacks Pancakes and Shakes, situated inbetween Honest Crust and Terroni, will serve pancakes and milkshakes all day, six days per week.
Jamie, who recently bowed out of BBC show Gordon Ramsay's Future Food Stars, delighted that The Picturedrome Macclesfield have put faith in him to open a second outlet.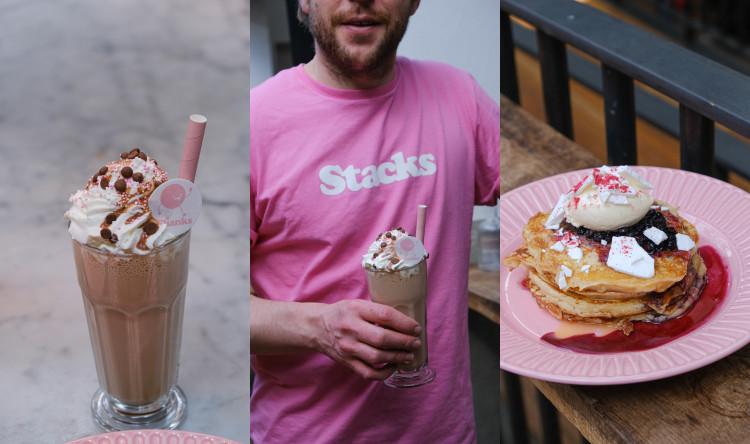 Stacks' food is perfect for all the family. There will even be boozy milkshakes as a nice way to finish off an evening meal at The Picturedrome. (Image - Claire Harrison Photography)
"I already did pancakes for breakfast at Savages Mussels," said Jamie.
"But it was getting so busy for pancakes over there that I thought it was time to move it inside.
"There's milkshakes as well to keep the kids happy, but I've got a Malibu milkshake for the adults as well. I'm also doing Baileys pancakes.
"They need something in The Picturedrome that is sweet all day and all night really, so here I am.
"It feels a bit nerve-wracking to have my second stall in The Picturedrome, my wages and cost of products are all higher. But I'm excited.
"I've put a lot of work into perfecting my American style pancakes.
"I've got five members of staff across my two stalls, including two new jobs created here."
Stacks will serve normal, gluten free, dairy free and vegan pancakes. This specific dietary spread, combined with the quality milkshakes is quite a niche to Macclesfield.
Stacks Menu items include yoghurt and muesli pancakes, alongside chocolate and hazelnut.
"My favourite thing about being a businessman in Macclesfield is that I get to see all my mates," Jamie added.
"Everyone is dead friendly, I really love Macclesfield, even though I'm not from here, I'm proud to call it my hometown."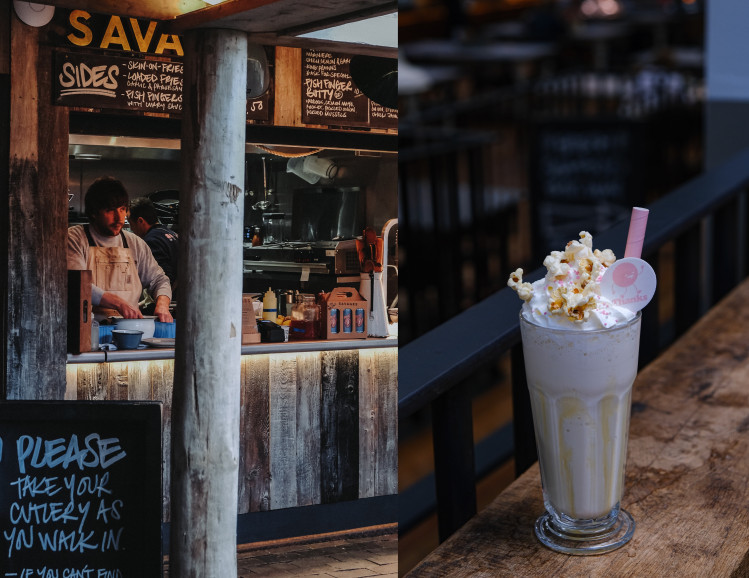 Jamie already has a presence outside The Picturedrome called Savages Mussels, and he now has a new sweet stall inside called Stacks. (Image - Claire Harrison Photography)
When asked if Jamie had learned any skills from his recent appearance on Gordon Ramsay's Future Food Stars, the father and Manchester City fan had this to say.
"I've got to manage it well and put my trust in people, rather than trying to do it all myself," he revealed.
"Cleanliness is a big thing for me being in an open kitchen. And having a smile on my face."
Jamie, who excelled in the seafood challenge of his final episode, in picking quality oysters, also recalled his favourite moments on the show.
"I loved doing the shack on the beach, that was amazing. That was my forte really doing the scallops stuff like that. I loved doing the abseiling and going into the caves as well.
"I'm not sure who I want to win but everyone is great who is left. All the girls who are in the final, all their businesses are so great and I love them all."
You can follow The Picturedrome Macclesfield's newest store on Instagram.
See Also: Macclesfield: The Picturedrome organisers to open Cheshire pub
Macclesfield: Have you signed up for our FREE Friday weekly newsletter? It contains each week's top 10 Macclesfield news stories, and one EXCLUSIVE article?
1300 of you have signed up already. Simply enter your email address in the shaded box below or on this link.
Free from pop-up ads, or unwanted surveys, Macclesfield Nub News is a quality online newspaper which produces 15-20 stories a week for our town.