Sleep Eat Repeat review: Romantic Macclesfield getaway at an affordable price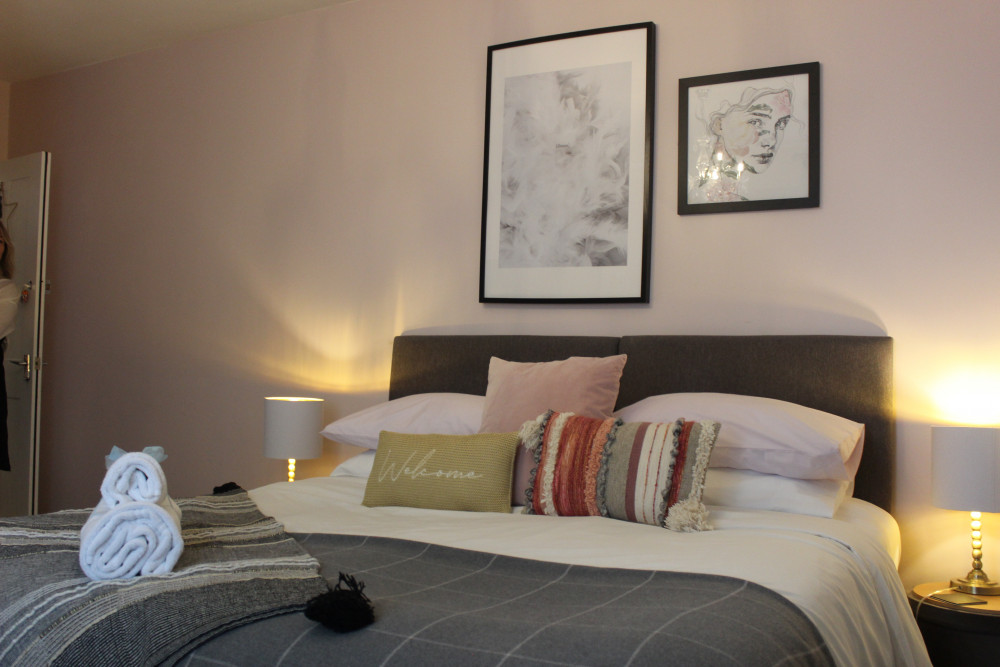 From complimentary crisps and period pads to a massive breakfast, there's plenty to love at Sleep Eat Repeat. (Image - Alexander Greensmith / Macclesfield Nub News)
Got family staying over but there's no room for them to stay in the house? Or are you after a romantic getaway from the kids, but not too far away?
This affordable bed-and-breakfast located in Macclesfield town centre was an odd choice for me to spend the weekend. Only by virtue of me living just a few minutes walk away.
However, having spent a night here and not wanting to leave in the morning, it is an experience I recommend that even Macclesfield residents try out.
Check in was easy at Sleep, Eat, Repeat. In the days following my booking and up to my stay, communication was detailed and transparent with my friendly host Karina.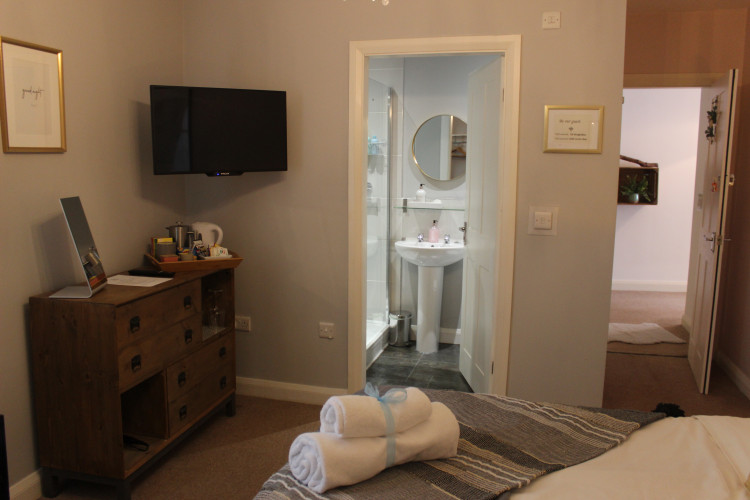 The wi-fi was strong and easy to work on. The TV was also easy to navigate. (Image - Alexander Greensmith / Macclesfield Nub News)
This meant all I had to do was enter a few codes and follow a short set of instructions to be in my room within seconds.
Upon entering the room as darkness fell outside, warm lights were on and two handwritten notes greeted me upon my entry.
The bathroom was spotless and the bedroom itself was also dust-free. The room itself smelt great, which added to the already romantic and homely vibes of the place.
Upon first impressions, there was more cushions and pillows than there were corners in the room. This meant getting comfy was a very easy feat.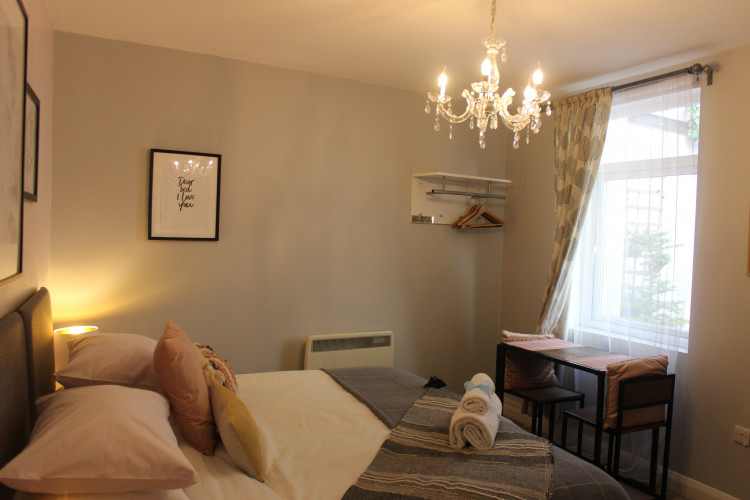 (Image - Alexander Greensmith / Macclesfield Nub News)
The temperature was perfect, and could be adjusted or affected by the large window.
Despite being situated next to the characterful cobbles of Church Street, my sleep was quiet and uninterrupted.
I thought I might had to need earplugs given the B&B's proximity to the St. Mike's church bells and train station, but this was not necessary. However, it was good to know that earplugs - and indeed hand sanitiser - are complimentary freebies to help one get the most out of their stay.
With Mash Guru, The Castle pub and La Dulce Vendima wine bar on your doorstep, you won't wish to go far if you want a night out but without all the walking.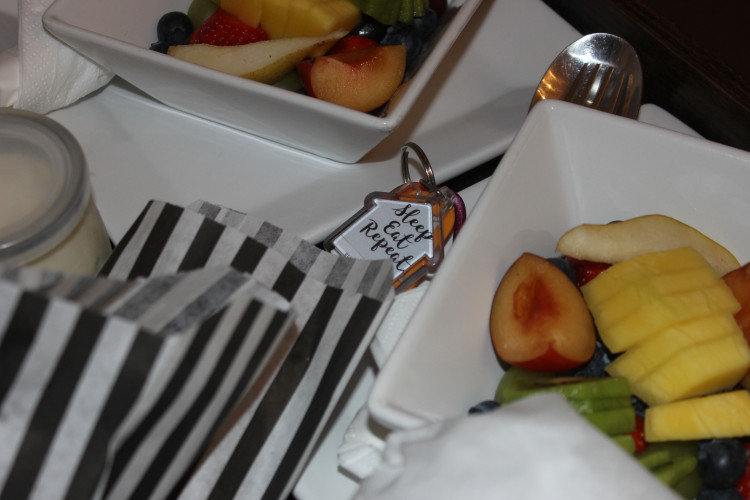 Check-out time was perfect as well. (Image - Alexander Greensmith / Macclesfield Nub News)]
I had a shower before breakfast, and was impressed with the big bottles of sustainably-sourced shower gel that was provided.
There's no issues in operating the shower or getting at the right temperature, and the heated rails being located right next to the shower for when you come out was very convenient.
Extra perks of the bathroom included complimentary menstrual products and cucumber-flavoured hand sanitiser.
It was then time for breakfast, which pulled all the stops out. Considering it is included with the room price, you get an incredibly-sized portion.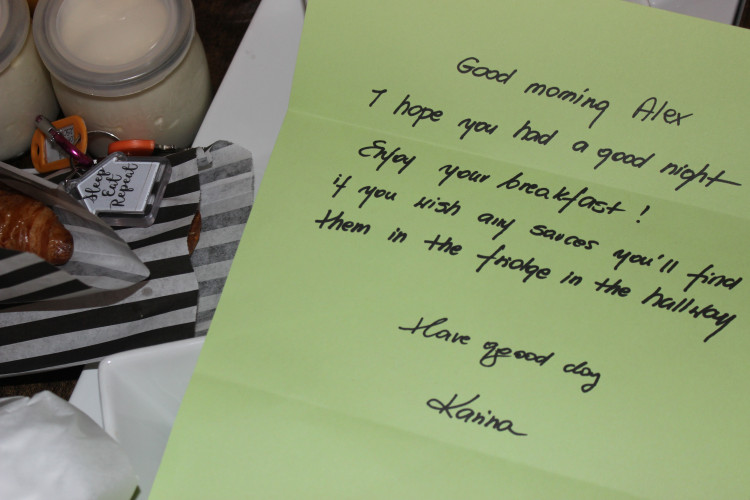 This hand-written note made my day, and it had only just begun. (Image - Alexander Greensmith / Macclesfield Nub News)
There's options for meat-eaters, veggies, vegans and coeliacs.
But I went with both bacon plus the veggie sausage and egg baps.
Both were delicious and full of flavour. Sauce was offered, but it wasn't needed as the meat and locally-sauced bread were perfectly prepared with butter.
Clearly hand-made with passion, as was the fruit. The breakfast could have easily been phoned in full of packaged and dry items, but instead it was a (literal) cherry on top to a highly pleasant stay.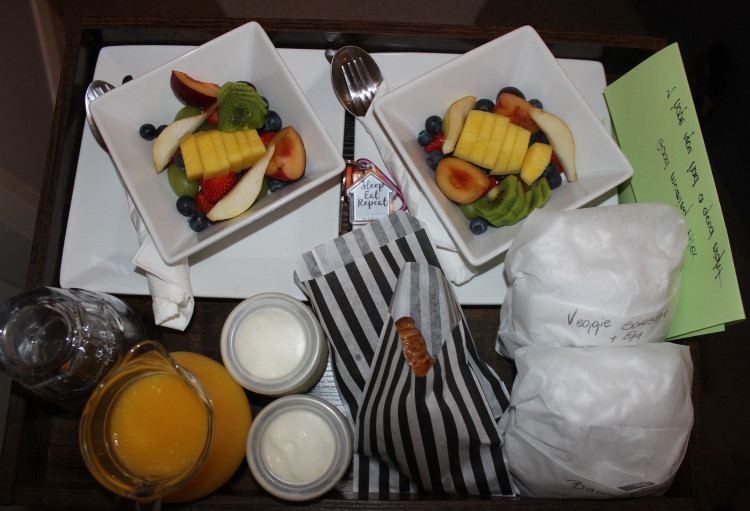 What would you eat first? (Image - Alexander Greensmith / Macclesfield Nub News)
Sleep Eat Repeat is located inside a Listed building on 23C Church Street, SK11 6LB. There are three double rooms, two of which are en-suite.
Rooms cost £90 per night for an en-suite room, or £80 for one with an external private bathroom.
I also learned during my stay from the excellent communication, that if someone is planning to stay for a few weeks, a price that suits both parties can be arranged.
I'd highly recommend the B&B for both Maxonians and non-Maxonians to try.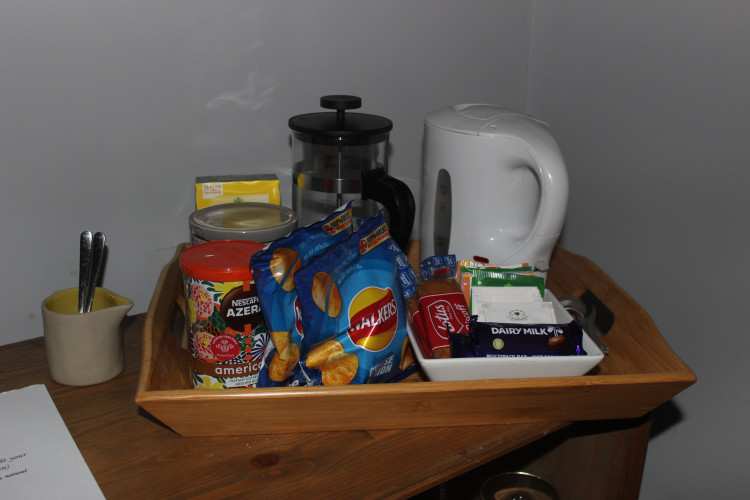 From free crisps and chocolates to a large plethora of teas, the refreshments range was impressive. (Image - Alexander Greensmith / Macclesfield Nub News)
The B&B can be booked via their website. or on Booking.com via this link.
Read more about the B&B here and here.
You can call Sleep Eat Repeat on 073788 22278.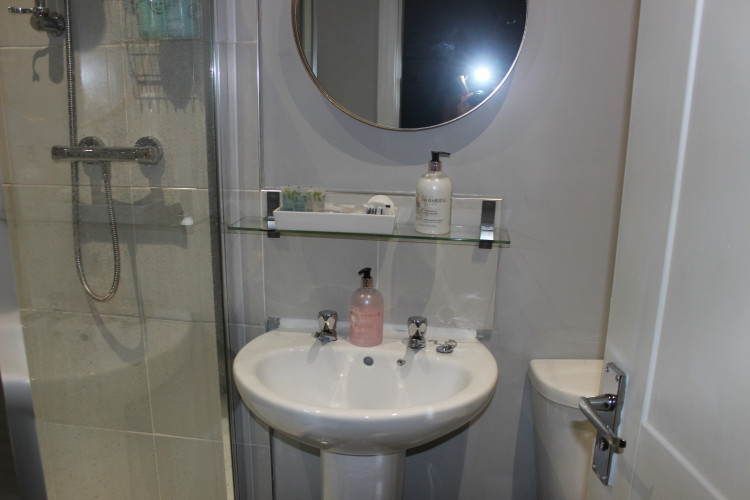 The bathroom was well-stocked with elegant and top quality products. (Image - Alexander Greensmith / Macclesfield Nub News)
Advertise your business for FREE on the Macclesfield Nub News Local List.
Macclesfield: Have you signed up for our FREE Friday weekly newsletter? It contains each week's top five Macclesfield news stories, and one EXCLUSIVE article?
Simply enter your email address on this link.
Free from pop-up ads, or unwanted surveys, Macclesfield Nub News is a quality online newspaper for our town.