Town centre bed-and-breakfast sponsors Macclesfield Nub News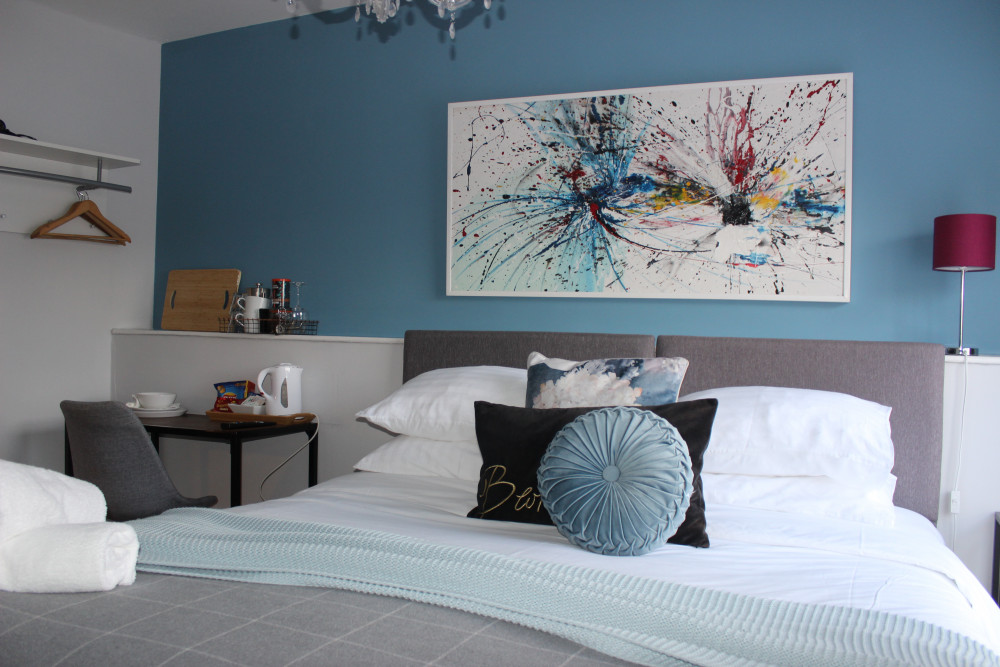 Macclesfield: Would you stay in this room for £90 per night? (Image - Alexander Greensmith / Macclesfield Nub News)
A town centre B&B has pledged funds to support Macclesfield Nub News.
Sleep Eat Repeat Macclesfield, located on 23C Church Street, has three homely bedrooms in a quiet Listed building. Two of which, are en-suite.
Karina Sobieraj-Duvall, who has owned the business for almost five years, prides her business on personal touches.
As the sole staff member, she provides handwritten notes, instant messaging communication with super speedy replies, and conveniently lives just five minutes away.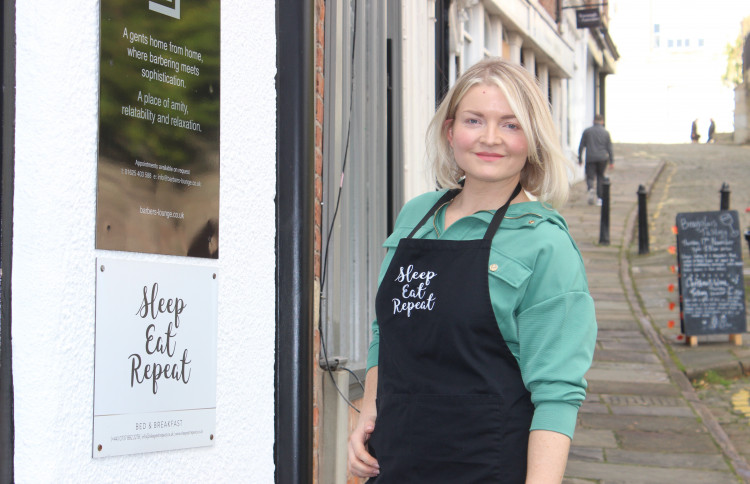 The small and cosy B&B is located upstairs from BL / Barbers Lounge. (Image - Alexander Greensmith / Macclesfield Nub News)
This is despite the fact that the B&B is a contactless check-in, a strategy adopted during COVID by the B&B industry that guests now tend to prefer for added privacy.
As a result, Karina prides herself on the added value of going above and beyond for her guests.
"I get up at sixish every day," she said.
"But this week I got up at 5:30am every day because a guest wanted a very early breakfast, so I woke up extra early to cook for them.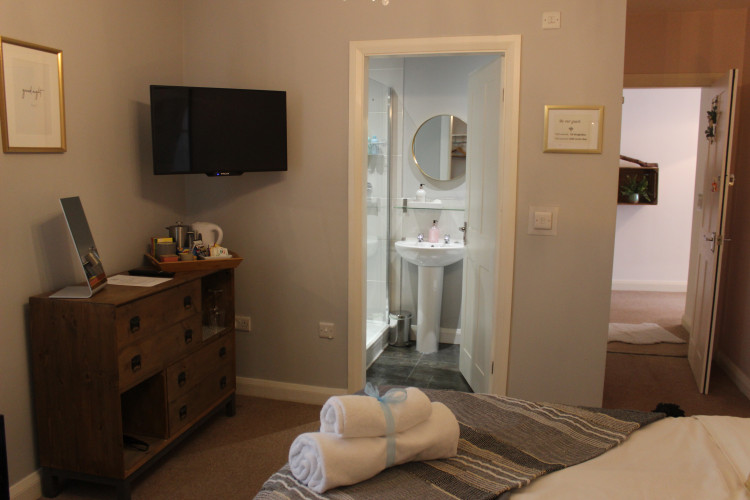 Two of the rooms are en-suite. The third room comes with a separate private bathroom, which benefits from being the only room with a bath. (Image - Alexander Greensmith / Macclesfield Nub News)
"I work on the guest's time. I always say if they have a special request, they can just let me know.
"Something about running a B&B that people might not realise is how personally involved I am. I am the only person who works here, so every little thing is done and checked by me.
"This means I can keep things to a high standard to guests, and they'll also know who to go to if they need any help.
"I normally finish about five or six o clock."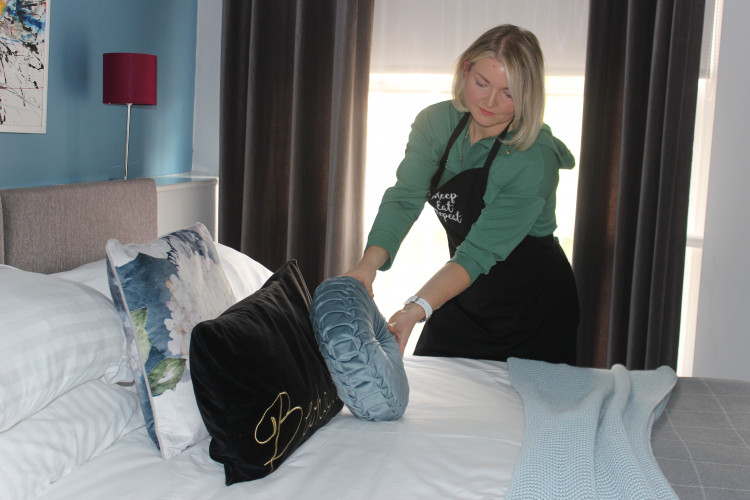 Sleep Eat Repeat can be contacted on 07378 822278. (Image - Alexander Greensmith / Macclesfield Nub News)
Sleep Eat Repeat has a perfect five-star rating on TripAdvisor, and is ranked #1 of Special B&B's in Macclesfield.
Karina revealed why she thinks her business is related so highly.
"I want guests to be wowed by me going the extra mile," she explained.
"From little things such as the treats I put in their room [like crisps and chocolate], to dealing with enquiries very quickly.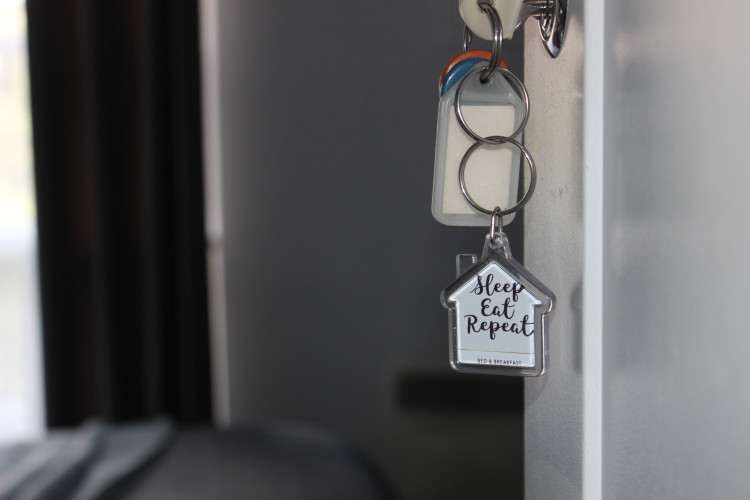 Links to book the trio of rooms can be round at the bottom of this article. (Image - Alexander Greensmith / Macclesfield Nub News)
"It makes me happy to make people feel welcome here.
"We had a lady last weekend staying here who came to see her daughter celebrating her first wedding anniversary.
"They got married in Tatton Park. The mother asked if I could buy have a bottle of wine and a greetings card for her room when she arrived. I did it, but I didn't charge her. I didn't want her to pay for something like this, so I told her to put the money in a charity box instead.
"I want to make my guests' time as special as possible.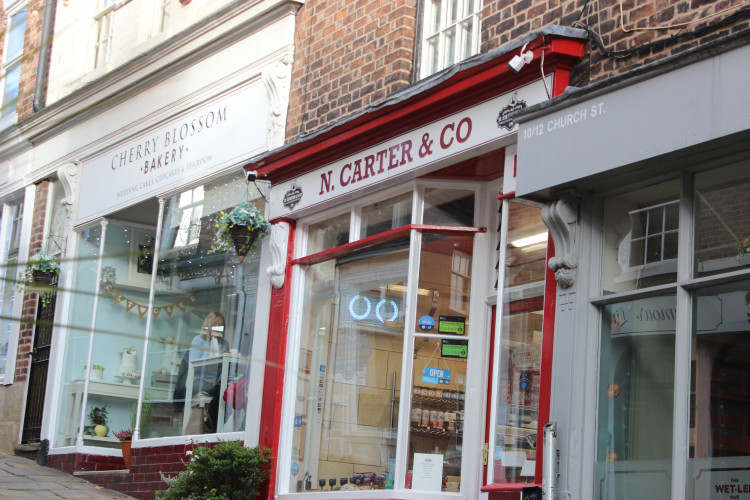 Karina gets her bacon and sausages for the breakfasts from Nick Carters just across the road. (Image - Alexander Greensmith / Macclesfield Nub News)
"We also recently made a donation to one of our guests who travelled across the country for an Alzheimers charity.
"I also like to support other small businesses, I buy my breakfast meat from the butchers just across the road and recommend all the other Castle Quarter businesses to my guests."
Set amid the characterful cobbles of Church Street, many of Karina's guests find creative inspiration at Sleep Eat Repeat.
Authors, artists and other writers have all stayed here. Many scientists and visitors to Jodrell Bank also come to Sleep Eat Repeat.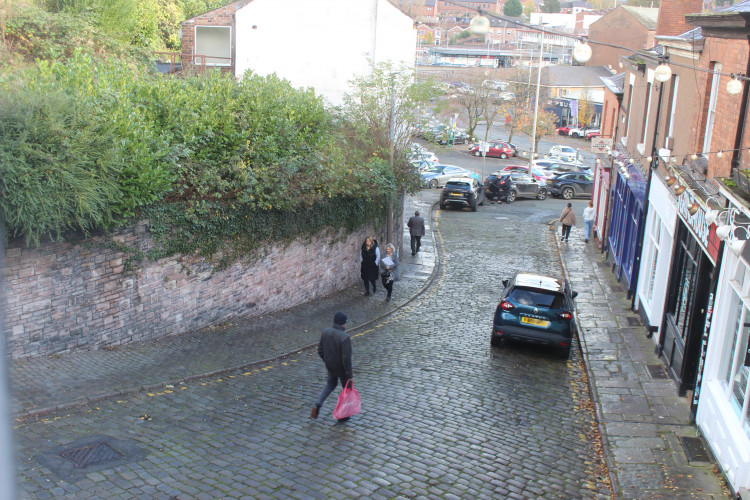 "We're really popular in the summer, when it is Bluedot and Rewind Festival as well," Karina also said.
"Sometimes we get whole parties booking all three rooms, which is nice as they then have a place all to themselves."
Karina first moved to Macclesfield a decade ago. The Polish-born Macclesfield resident quickly became fluent in English through her hospitality job at The Salt Bar, which is next door to the B&B Karina now owns.
"We're also the accommodation partner of Macc-Pow," revealed Karina.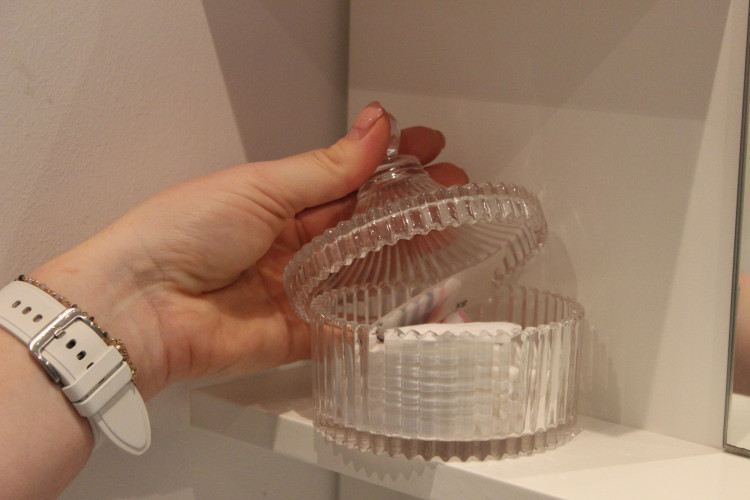 Complimentary menstrual products are just one of the small perks that Karina does to set her business apart. (Image - Alexander Greensmith / Macclesfield Nub News)
"Macc-Pow is an amazing annual comic art festival which is organised by Macclesfield's Marc Jackson.
"We offer free nights and discounts for his guests."
Sleep Eat Repeat have now decided to sponsor Macclesfield Nub News as another way to reach out into the community.
"I love how Nub News promotes local businesses and celebrates the local area", added Karina.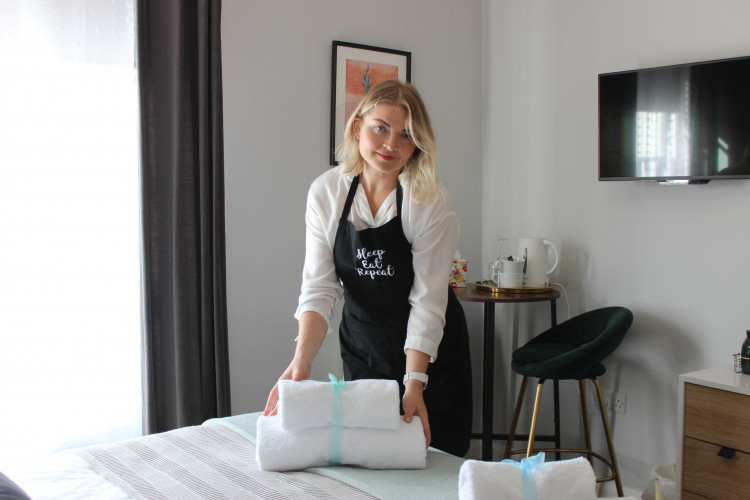 "It raises awareness for things going on all around the town, that people may have not known about other wise.
"The personal contact with Nub News was very pleasant as well."
Karina's rooms cost £90 per night for an en-suite room, or £80 for one with an external private bathroom.
If someone is planning to stay with Sleep Eat Repeat for a few weeks, a price that suits both parties can be organised.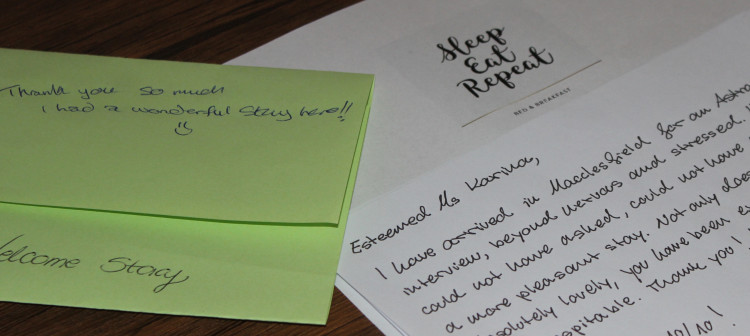 While there is no reception, Karina has a great relationship with guests through paper notes to WhatsApp. (Image - Alexander Greensmith / Macclesfield Nub News)
She can provide discounts if you book direct through her website.
Macclesfield: You can also book Sleep Eat Repeat on Booking.com via this link.
You can email Karina at [email protected]
Macclesfield: Support Karina's small business for free by giving her a like on Facebook. Sleep Eat Repeat also have an Instagram.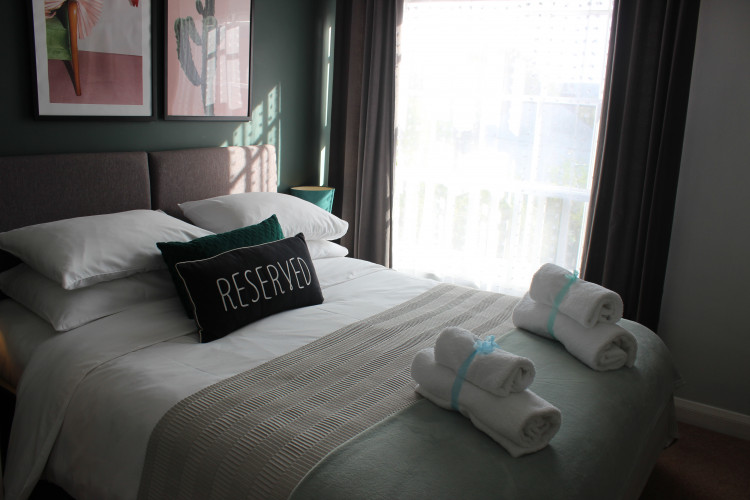 Central Macclesfield resident Karina Sobieraj-Duvall will celebrate her fifth anniversary owning the business early next year. (Image - Alexander Greensmith / Macclesfield Nub News)
Read more about her Sleep Eat Repeat Macclesfield on the link below.
See Also: Inside the cosy Macclesfield B&B you never knew existed
Got a business you'd like us to promote in Macclesfield? Join our Local List to advertise your company for FREE.
Macclesfield: Have you signed up for our Friday weekly newsletter containing each week's top 10 Macclesfield news stories, and one FREE exclusive article?
1500 of you have signed up already. Simply enter your email address on this link.
Free from pop-up ads, or unwanted surveys, Macclesfield Nub News is a FREE online newspaper which produces over 20 quality news stories a week for our town.