Macclesfield dog owner in 'desperate' attempt at raising funds for sick dog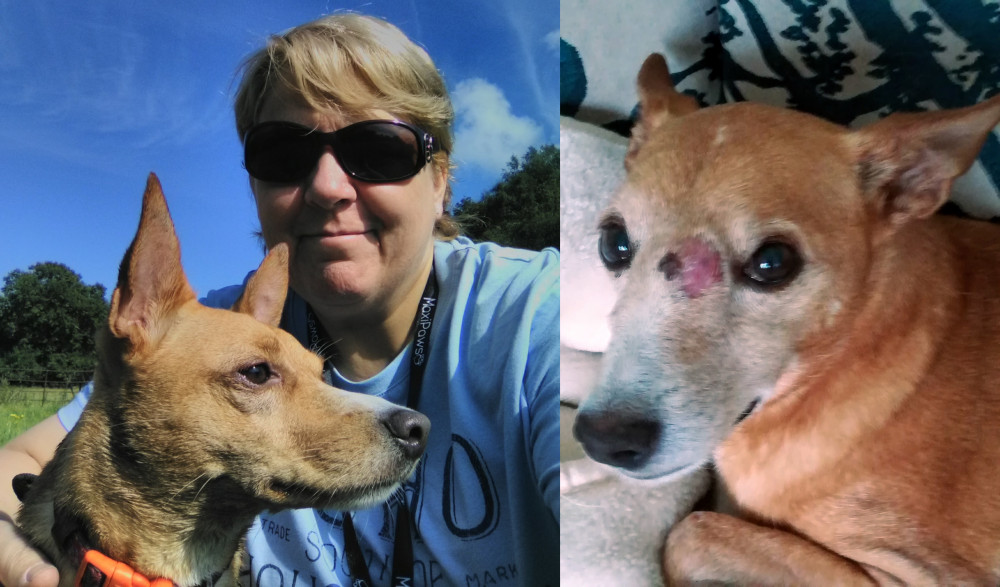 Karen (centre) with her rescue dog Gaia, who has become poorly recently.
A Macclesfield pet owner has launched a passionate plea on GoFundMe to raise vet bills for her poorly dog.
Karen Taylor, who recently moved to Macclesfield, rescued her dog Gala six years ago from Spain.
This after she was put in touch with the adoption charity GPAR, who found her running in between cars where Gaia had been abandoned.
This adorable pooch is a Podenco Andaluz, a breed used primarily for hunting in Spain.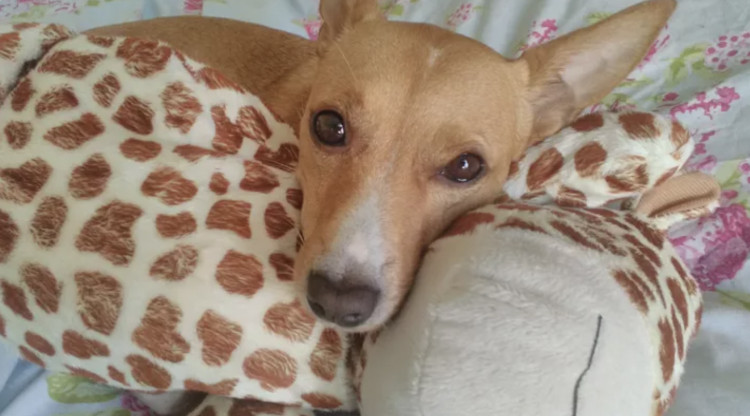 Unfortunately, this breed is treated with extreme neglect, Gala sadly being one of them.
"Spanish hunting dogs are treated really badly, they are used for a season and then at the end of the year, if they haven't performed well enough they will just kill them," Karen explained
"When Gala came to me, her tail had been cut off despite only being a few months old."
Since having Gala, Karen has become a dog foster parent for Silverpaws, based in Romania, and GPAR , the charity which rescued Gala.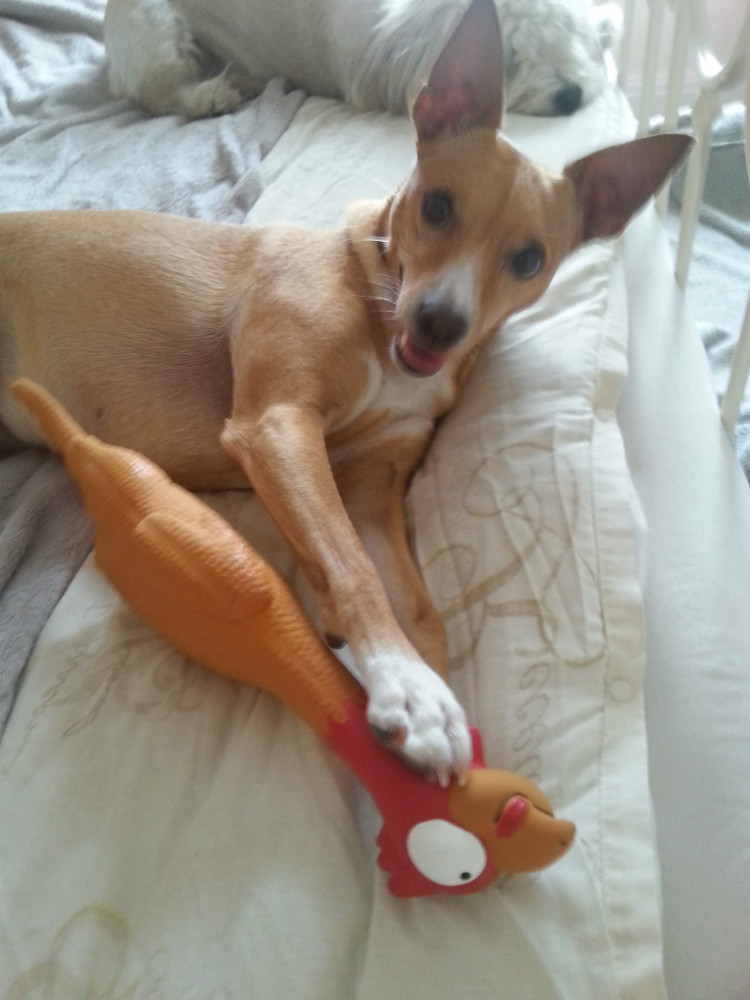 Gala was originally 20 pounds but has lost about five.
She's now adopted two other dogs, Scamp and Benji, who are both rescues as well.
Karen is very experienced and knowledgeable about foster dogs and rescue dogs.
"You learn to see how the dogs react, and as most of them come from terrible conditions you have to be patient," she said.
"However, makes it worth it to see them happy in their new home."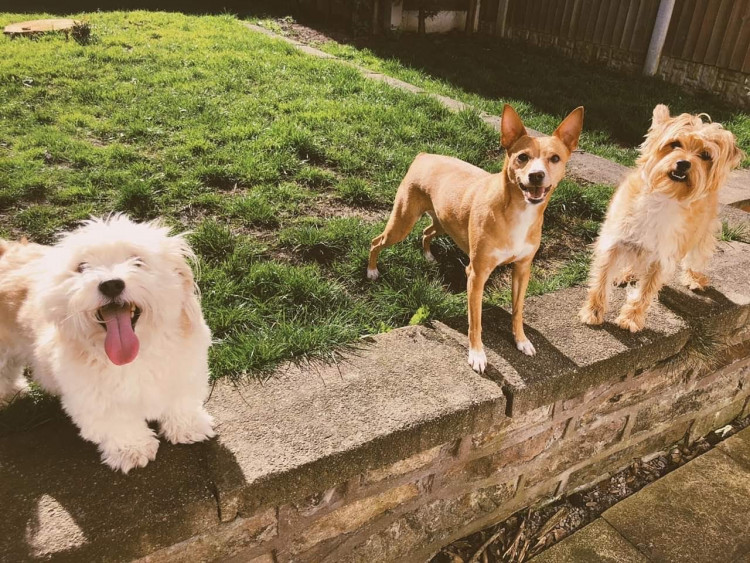 Gala (centre) with Scamp (left) and Benji (right).
Like many rescue dogs, Gala has regained trust for people and has became a very sociable and loving dog.
"When she first came over she was definitely scared of me but now she's friendly with everyone," Karen said
"Gala is in love with squeaky toys and tennis balls, but the best way to describe her is to say that she's a weirdo.
"She always looks at me like she wants to tell me something, she's highly intelligent and not scared of anything. She's just a weirdo" Karen laughed.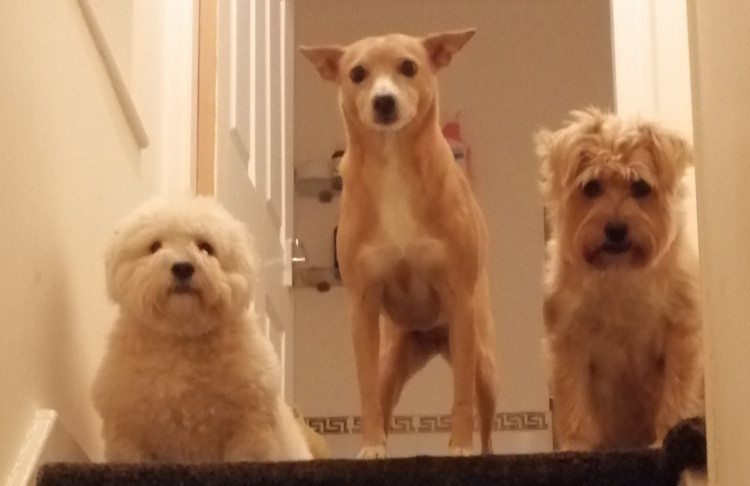 Gala's (centre) Spanish name comes from the Greek God Galenos.
Unfortunately, this little dog has very severe problem with her nose.
The GoFundMe page, which Karen described herself as being 'desperate to help Gaia in any way she can', has currently had £175 donated of the target £2500 goal.
"She's gone to the vets multiple times where she has had x-rays, and a needle in her nose," she recalled.
"Now I've been informed that she needs a rhinoscopy which will also require an overnight stay."
The cost of this treatment is £2000 and requires a specialist vet. However, if met, it will relieve Gala of her extreme discomfort.
"It's just so sad, she's suffering greatly from the discomfort it brings her, she's lost a lot of weight," Karen also said.
"One of her favourite things to do was run along the beach and go for walks.
"But lately she hasn't been able to do that because of her extreme weight loss, as it puts too much pressure onto her."
Currently Karen is trying to raise money to help pay for Gala's operations, as she is struggling to finance such a huge operation.
"I would sell anything I've got to help her, something has to be done because I can't just leave her."
Macclesfield: If you would like to help Gala's treatment, please donate via this link.
See Also: Instagram-famous dog from Macclesfield loves to travel Europe
Macclesfield: Have you signed up for our FREE Friday weekly newsletter? It contains each week's top five Macclesfield news stories, and one EXCLUSIVE article?
1400 of you have signed up already. Simply enter your email address on this link.
Free from pop-up ads, or unwanted surveys, Macclesfield Nub News is a quality online newspaper for Macclesfield and the surrounding area.