The normalised culture of toxicity and abuse in politics and the impact it has on public life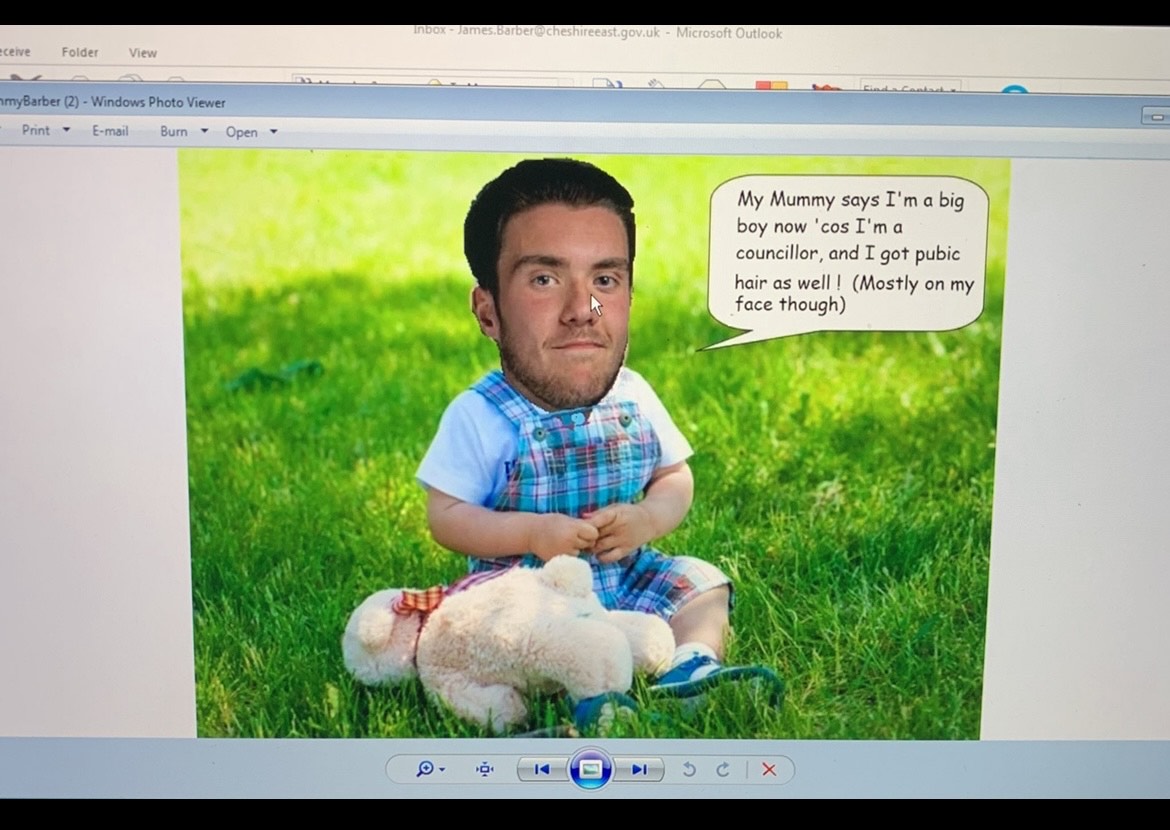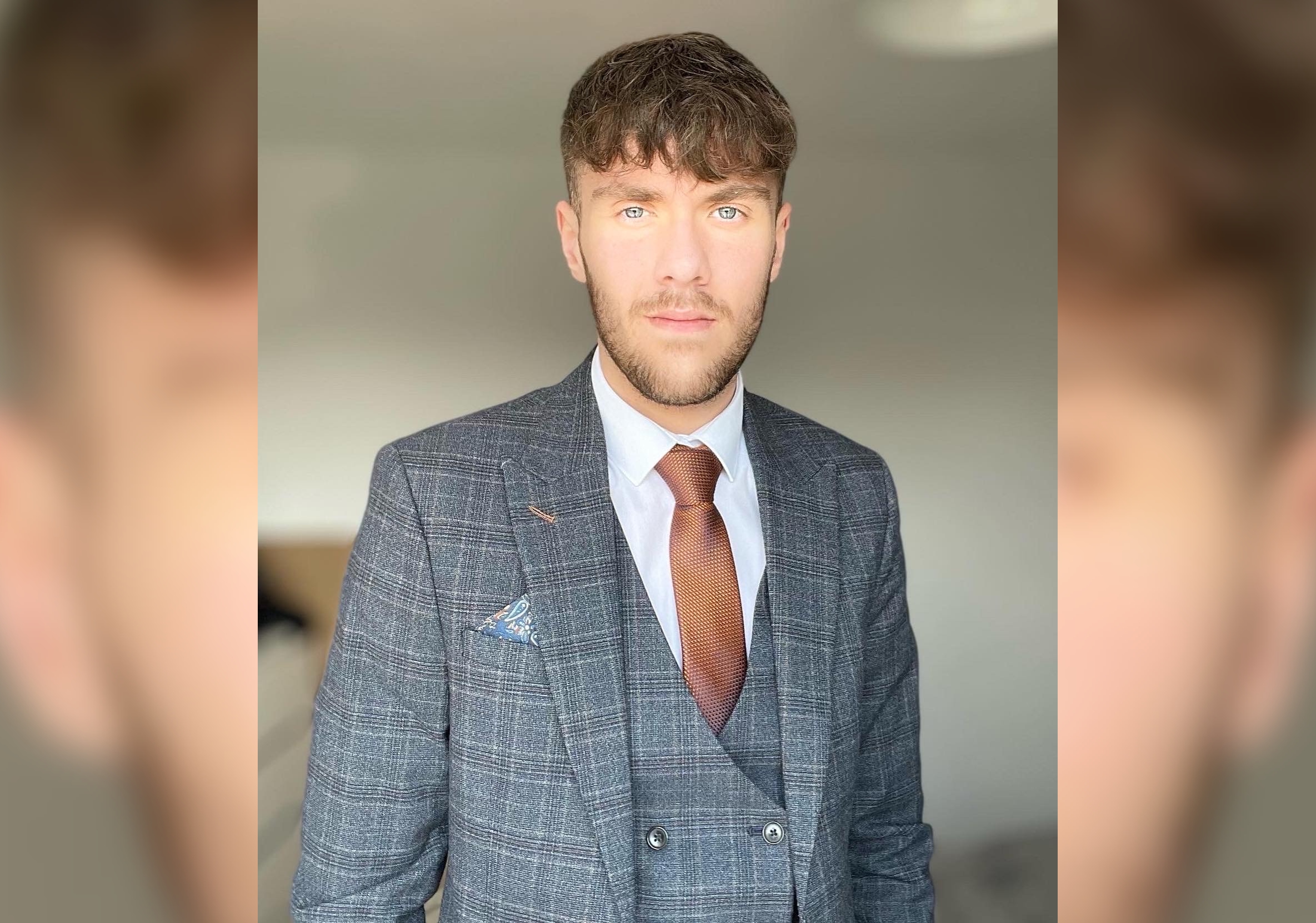 This article has been nubbed to Macclesfield Nub News by Macclesfield Broken Cross and Upton ward councillor James Barber. The Labour candidate has published this piece following his announcement that he will not seek a second term on Cheshire East Council next May. You too can nub your own opinion pieces and news by clicking the 'Nub it' button on the Macclesfield Nub News homepage.
Recently, it became known to the broader public that I had decided to not seek re-election as a Cheshire East Councillor for Broken Cross and Upton in next May's Local Elections. Having been elected as the youngest Councillor in the council's history, aged 18, in May 2019, it's been the honour of my life to represent my community. Sadly, my decision to not seek re-election was due to the fact I experienced something all too familiar in politics these days – toxicity and abuse.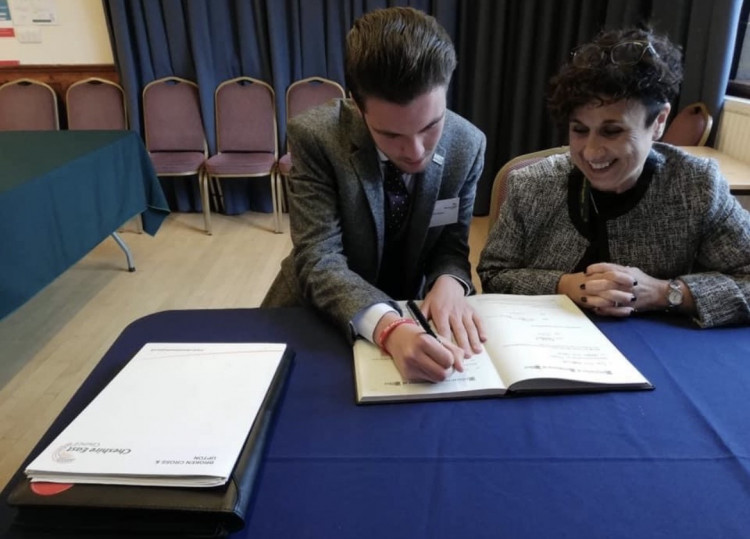 Cllr Barber following his election on May 6 2019. (Image - James Barber)
As soon as I was elected, I was met with a refusal from one of my rival candidates to so much as shake my hand, before they went away and were overheard by many in the room expressing their disbelief that the electorate could've elected 'kids', as they referred to myself and my fellow candidate. This was only the beginning.
Within the first few weeks, I'd had opposition Councillors lambasting my appointment as the first-ever Champion for Young People as a 'pointless' role, I'd had images of my face photoshopped onto other bodies, vitriol spewed at me for my age over social media and abuse from all sides. As a (somewhat naïve!) 18-year-old, I was genuinely shocked by the toxicity levels.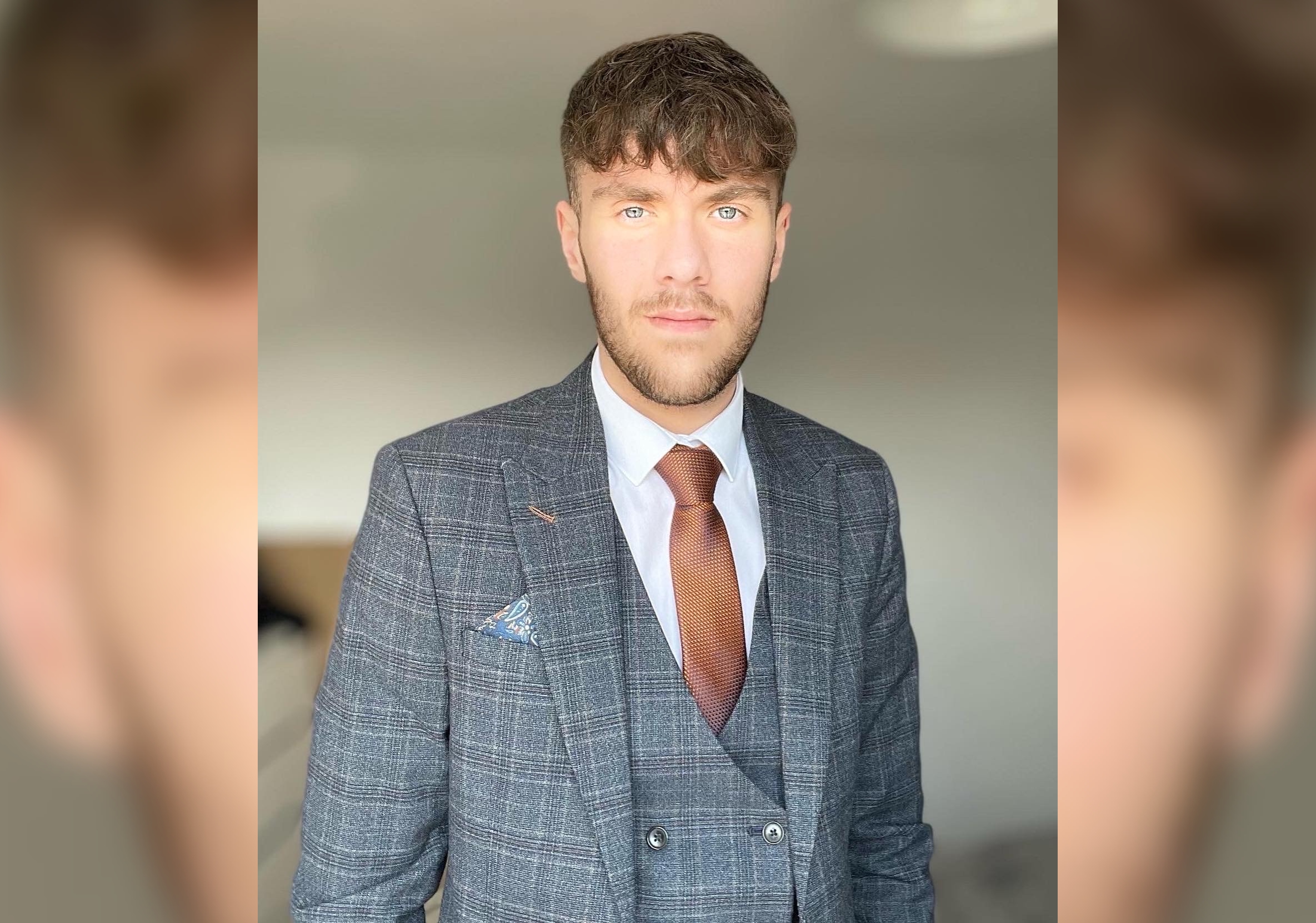 Cllr James Barber has confirmed he will not seek relection. Here's why.
Over the course of my term, I've been on the receiving end of ageism and ableist abuse, been told I'm 'not fit to be a Councillor', received emails past 11 pm that are filled with abuse, intimidating emails from political rivals and about every other form of toxic behaviour that you could imagine could be aimed at an elected official. It drained me to the point where I considered resigning on multiple occasions due to the impact it was having on my mental health – an often un-talked-about topic when it comes to elected officials. But I persevered out of a sense of public duty.
I've had my health used against me, my disabilities mocked, and my age vilified on countless occasions, both by former Councillors in the borough and sitting ones at the time. 'Young people shouldn't be Councillors', 'your ill health shouldn't stop you from fulfilling your role', 'you earn £12,000 from us so shouldn't be in employment as well'. Because apparently, during a cost-of-living crisis (and before), £12,000 is enough for a young adult with bills and rent, to live on. And heaven forbid a serious and ongoing health condition meaning I had to take things steady. I was name-called on social media, had every small detail of my personal life scrutinised and been on the receiving end of what one national media figure told me was 'gutter press' attacks on more than one occasion. I was even accused of hating the British flag on a leaflet by local Conservatives that contained an out-of-context quote that had been weaponised in a false and defamatory manner. This leaflet was widely condemned at the time, including by one senior figure in the Cheshire East Conservative Group, who said that they were 'appalled' by the leaflet and confirmed it had not been produced by the Council grouping - disaccosaiating them from it.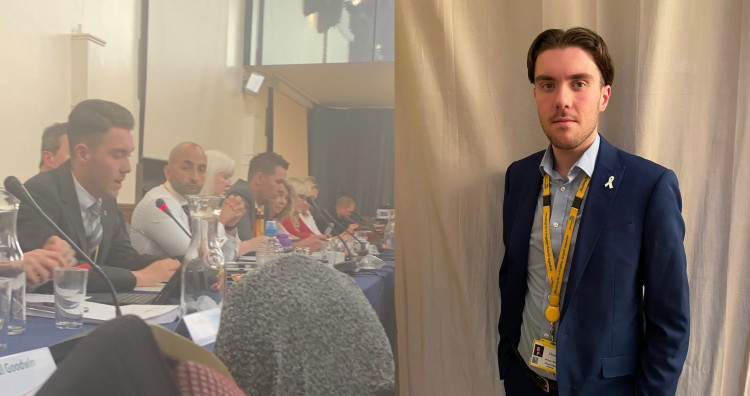 Cllr James Barber was elected as Cheshire East's youngest councillor in May 2019.
I like to believe that every elected official wants to make a positive difference, and this was an overarching attitude of mine. My commissioning of the SHOUT campaign – a project run by young people, for young people, to tackle Sexual Harassment in Cheshire East – remains my proudest achievement, but even the ability to listen and represent my residents over crucial issues such as the irresponsible Chelford Road Development, winter gritting cuts, highways issues etc, is something I feel genuinely honoured to have done. This has been the most amazing experience of my life and I have loved it.
But this love does not make up for the impact it has. Some have said 'get a grip' or 'get over it'. Others have said 'you knew what you were getting yourself into when you stood for election'. None of these excuses are acceptable. Unfortunately, in politics, there is a normalised culture of toxicity that is deeply engrained. The belief that Politicians are always 'out for themselves' has been instilled in the minds of many by the self-centred actions of the few. But most politicians go into public office wanting to do good. I like to think of myself as one of these.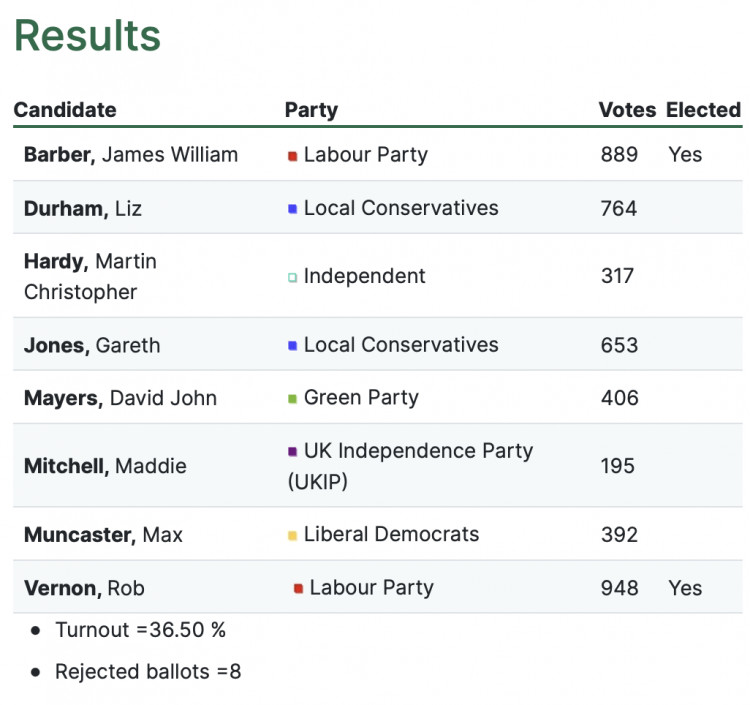 Cllr Barber was elected in May 2019, but wont seek relection in May 2023.
I think back to the 2nd May 2019 – election day. I was 'getting out the vote' when I was met by a resident who informed me that I should be 'hung' and that I was a terrorist because I was a Labour Candidate. As I politely informed him, I was going to leave, he called me a Nazi. I have very little doubt that he was the person who drew a Swastika next to my name on a ballot paper.
We see abuse aimed at Politicians all the time, one example of which being the racist and misogynistic abuse aimed at Diane Abbott – and when it comes to misogyny, this is equally seen when it comes to politicians on the other side of the political divide on a local level, with Cllr Charlotte Leach, Conservative member for Mobberley ward in Cheshire East speaking out against the misogynistic abuse she receives regularly.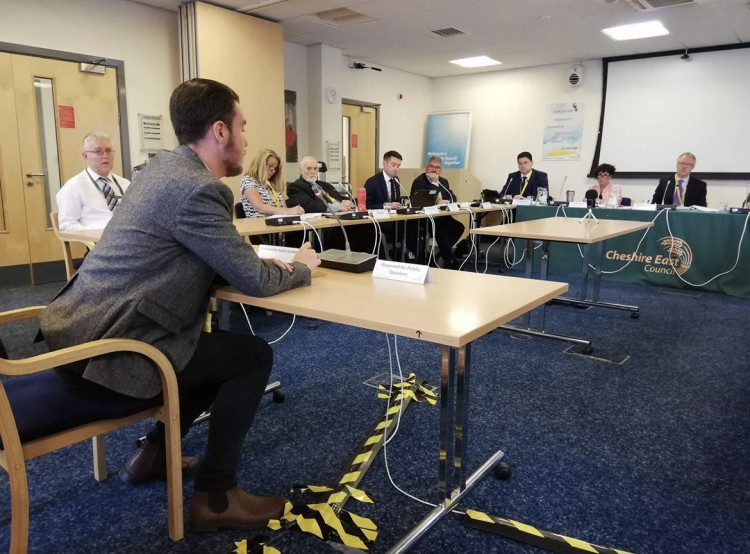 Cllr Barber at a Cheshire East Council meeting. (Image - James Barber)
No matter what party you represent, you shouldn't face toxic personal abuse at all. I have met many wonderful people since being elected, and many Conservative, Liberal Democrat and Independent Councillors have been supportive and friendly to me at every turn - because there's more to life than political divisions.
Holding elected representatives to account is a vital part of democracy that must be upheld, but there is a fine line between accountability and toxicity, and this is crossed all too often. Whether it is my local political rivals or anonymous accounts on Twitter, abuse is rife in local politics and it's enough to put so many brilliant public servants from standing for election.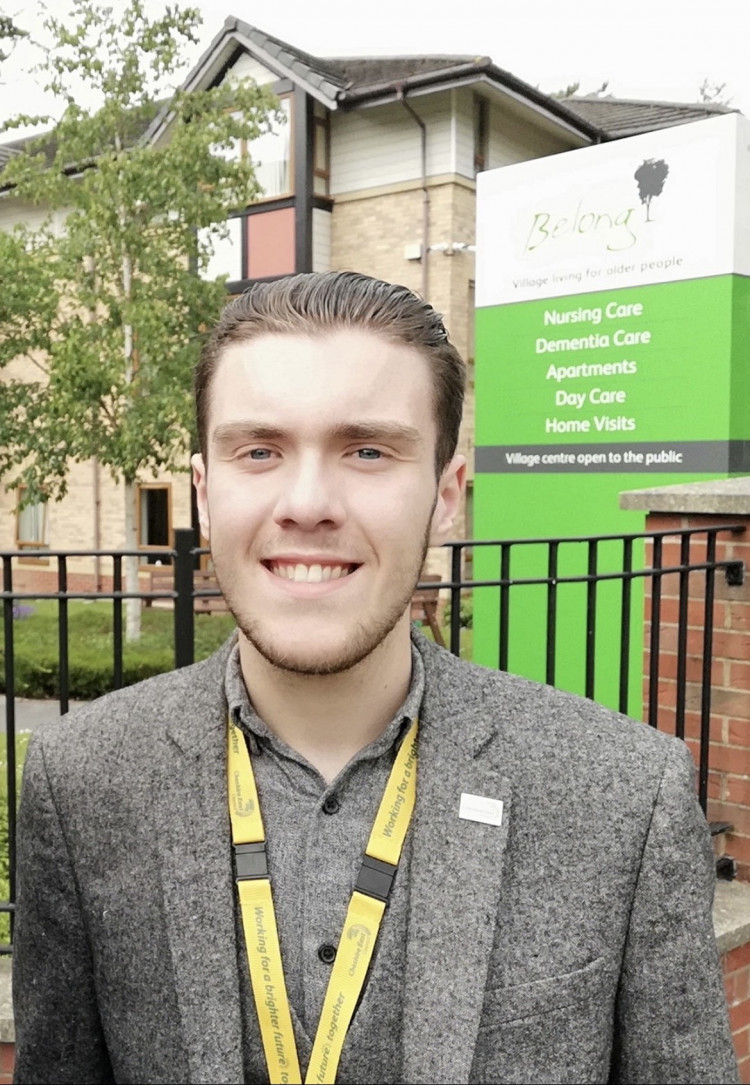 James at Belong Macclesfield in Upton Priory. (Image - James Barber)
In recent years, we've seen the tragic murders of two MP's – Jo Cox and Sir David Amess. One key thing that came out of both was politicians calling for more respect and decency to be afforded to elected officials. Yet we have learnt nothing. Whilst murders and abuse are incomparable, politicians are targeted for their position and their views, and it's enough to put anybody off wanting to get their name on a ballot paper. Thinking back to my earlier point about how one resident said I should be hung – it's genuinely scary sometimes.
And of course, in many ways, I'm lucky. Because for women, ethnic minorities, LGBTQ+ people etc, it is so much worse. The abuse politicians face has become far more personalised and targeted.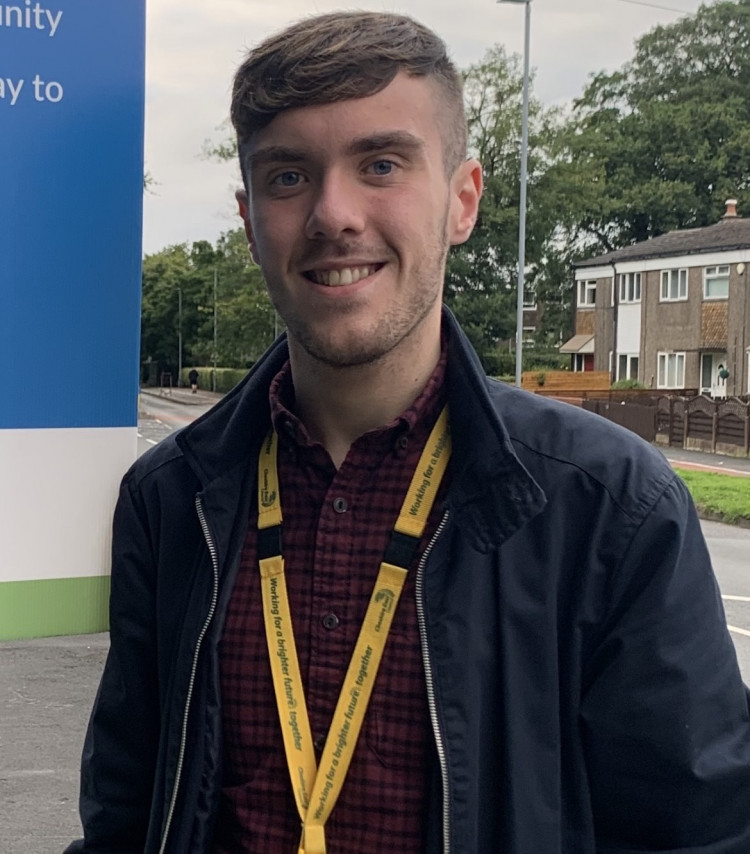 Following the end of his tenure, the former All Hallows pupil will continue his jobs in motorsport PR and working in emergency support for business.
So where do we go from here? To put it simply, a cultural shift needs to occur. In recent years, politics has become like a soap opera and is constantly in the headlines. And this in turn leads to far more toxic attention being paid to the governance of both our country and our local areas. Politicians of all sides must instil a respectful culture, free from bullying, as change can start from the top. I know I can do more in this area, as can we all. And equally, I want to launch this call to residents: hold us to account as is your duty, but do so not based on personal abuse, but instead on the work we do as your elected representatives. Whilst we can't make social media companies do more, we can, and must, do more ourselves to change the way we interact with each other and those who are in public office. And please remember, we are human too – we make mistakes, but we have feelings.
And my message to young people is simple: if we are to stamp out the ageist abuse that so many like me face, we need more young people standing up for their communities and putting their names on ballot papers. Make your voices heard and get yourselves a platform to fight for change. Because ye are many, and they are few, and only by getting more young people in elected politics can we change things for the better.
And finally, to those political rivals and everyone else locally who have condoned and engaged in the toxic behaviour that has led to my decision to stand down, you haven't won. In fact, I leave with my head held high, knowing that you felt the only way to attack me was personally and abusively. As the saying goes, 'when they go low, we go high'.
I look forward to the last few months of my term representing the residents of Broken Cross and Upton, and I hope that I can leave behind a legacy where young people feel they can put themselves forward for election and receive the huge honour I had placed upon my young shoulders.
This article has been nubbed to Macclesfield Nub News by Macclesfield Broken Cross and Upton ward councillor James Barber. The Labour candidate has published this piece following his announcement that he will not seek a second term on Cheshire East Council next May. You too can nub your own opinion pieces and news by clicking the 'Nub it' button on the Macclesfield Nub News homepage.